Wells Fargo Mortgage Review
Wells Fargo mortgage loans are available in all 50 states to qualified homebuyers, with home loan options including fixed- and adjustable-rate mortgages, FHA and VA loans, and refinancing e solutions.

Key Points:
Wells Fargo offers home loans in all 50 states.
Fixed- and adjustable-rate mortgages are available, as well as FHA, VA, and refinanced home loans.
Streamlined application and mortgage prequalification available online.
Wells Fargo Fixed-Rate Mortgage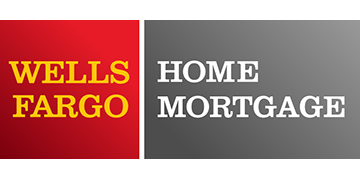 Wells Fargo Fixed-Rate Mortgage
What we like:
Easy to prequalify and apply for a home loan for many circumstances, including refinancing.
| | |
| --- | --- |
| Minimum Credit Score | Not disclosed |
| Minimum Down Payment | 3% |
| Loan Terms | 15, 20, or 30 years |
| Other Loan Types | Adjustable-rate, Refinance, Jumbo, FHA, and VA loans. Credit requirements and terms may vary. |
See how Wells Fargo stacks up against top mortgage options
---
Countless mortgage lenders exist, both in traditional banks and credit unions and online. Wells Fargo mortgage is one option for those who want a more conventional home loan lender.
In this Wells Fargo mortgage review, we will cover everything you need to know about Wells Fargo home loans, so you can make an informed decision on your mortgage lender selection.
In this review:
Wells Fargo mortgages: by the numbers
| | | | | | | |
| --- | --- | --- | --- | --- | --- | --- |
| | Fixed-rate | ARM | Jumbo | FHA Loans | VA loans | Refinance |
| Min. down payment | 3% | Not disclosed | Not disclosed | 3.5% | 0% | LTV up to 97% |
| Loan Terms | 15, 20, or 30 years | 5/1 or 7/1 | 15 or 30 years | Up to 30 years | Up to 30 years | 15, 20 or 30 years |
Which home loans does Wells Fargo offer?
One positive thing about Wells Fargo home loans is that there are several options available for home buyers and those looking to refinance.
Here's a list of the home loans Wells Fargo offers to qualified borrowers:
Fixed-rate loans
Fixed-rate loans are conventional home loans offered by Wells Fargo. These mortgages come with a fixed interest rate that does not change over time, and repayment terms of 15, 20, or 30 years.
Wells Fargo fixed-rate mortgage options are an excellent choice for home buyers who want predictability with their principal and interest payments over the life of the loan.
Adjustable-rate loans
Wells Fargo mortgage also offers adjustable-rate loans, known as ARMs. It offers the following ARM terms: 5/1 or 7/1.
With a Wells Fargo ARM, you have a set interest rate for the first few years. These introductory fixed interest rates are often lower than what you'd pay on a conventional fixed-rate loan.
But after the fixed period expires, the rate reverts to an adjustable rate that can go up or down every year with the market index it is tied to. The total repayment terms for ARMs from Wells Fargo extend up to 30 years.
These loans may be a good option for people who only plan to live in their home for a few years before reselling.
Jumbo loans
Jumbo loans are available for high-priced homes that cost more than the maximum conventional amount covered by Fannie Mae or Freddie Mac. Jumbo loans from Wells Fargo are available for 15 or 30 years.
FHA and VA loans
FHA and VA loans are government-backed loans that require smaller down payments and fixed repayment terms that are typically 30 years.
FHA loans, backed by the U.S. Federal Housing Administration, are designed to meet the needs of borrowers with a low down payment to contribute, typically at least 3.5%.
VA home loans, backed by the U.S. Department of Veterans Affairs, are designed for active duty and veteran borrowers and their families, and they do not require a down payment.
>> Read more: Best VA Lenders: 0% Down for Veterans
Mortgage refinancing
Refinancing can be beneficial if you want to lower your monthly payment by extending the repayment term lowering your interest rate.
Current homeowners may have the option of refinancing with up to 97% loan-to-value ratio on their home, depending on their credit history and income.
Mortgage refinancing through Wells Fargo has repayment terms of 15, 20, or 30 years.
Home equity lines of credit (HELOC)
A home equity line of credit (HELOC) is different than a mortgage loan. HELOCs allow you to tap into your home's equity to pay for things like home improvements or major expenses other than your house.
Wells Fargo offers HELOCs with no application, annual, or prepayment fees.
A HELOC could help you avoid putting additional debt on credit cards, but it also puts your home on the line if you're unable to pay, so only borrow what you know you can afford to repay.
>> Read more: How to Calculate Your Home Equity
Pros & cons of Wells Fargo Mortgages
Wells Fargo has many low-down payment home loan options. 
The application process is simple and done mostly online. 
Mortgage loan specialists are available via email and phone should you have questions about the application process or loan options. 
Minimum credit score requirements are lower than some other lenders.
Wells Fargo does not disclose its fees associated with a purchase or refinanced mortgage, making it difficult to compare to other lenders.
Low down payment home loans may require private mortgage insurance (PMI) or a mortgage insurance premium (MIP), increasing the cost of your monthly payment.
Closing on a new home loan can take up to 90 days with Wells Fargo mortgage.
Eligibility & application requirements
Eligibility and application requirements for Wells Fargo home loans vary depending on the type of mortgage you want.
Generally, Wells Fargo works with a vast array of borrowers based on credit score and history, type of mortgage loan needed, and down payment availability. The basic criteria for being eligible for a Wells Fargo mortgage include:
A satisfactory credit score. Wells Fargo doesn't disclose its minimum credit requirements, but a score of at least 620 is ideal for conventional loans.
A high enough income to support a new loan payment.
An ability to prove a reliable future income.
For all but VA home loans, a down payment of at least 3% is required.
How to apply for a Wells Fargo mortgage loan
A notable advantage of using Wells Fargo for your home loan is the streamlined application process.
Wells Fargo provides a secure online platform to input your application information, including required documentation]. Online home loan applications take 20 to 30 minutes to complete.
Borrowers can also speak with a home mortgage consultant to determine which loan makes the most financial sense and to complete some of the application over the phone.
Mortgage specialists can be reached at 877-937-9357.
Other info you'll need to apply
When you are ready to apply, you will need the following details:
Full name and date of birth
Social security numbers of all borrowers
Income information and documentation, including tax returns or W-2s
Bank account and investment account statements
Details about the property you wish to buy or refinance, including address and value
Wells Fargo mortgage loan alternatives
Selecting the best-fit mortgage lender when you are buying a home or refinancing takes substantial consideration. While Wells Fargo home loans come in many flavors, consider your other options.
It is crucial to compare loan options and mortgage rates from different lenders before signing on the dotted line. Check out our list of the best mortgage lenders to get prequalified quotes from each, then compare your options to find the best rate.
How we rated Wells Fargo Mortgage loans
Wells Fargo received a rating of 3.91 out of 5.00. LendEDU ranks mortgage lenders based on the weighted average of 12 data points, including:
Customer Support (20%)
BBB Rating (10%)
Zillow Rating (10%)
Other Rewards and Extra benefits (10%)
Lender Fees (10%)
Application Fees (10%)
Trustpilot Rating (5%)
States Available (5%)
Number of Branches (5%)
Number of Licenses and Registrations (5%)
Number of Regulatory Actions (5%)
Number of Mortgage Loan Originators (5%)
3.91
Wells Fargo Mortgage

Melissa Horton has an MBA in Finance and has worked as a financial professional for the past 13 years, helping clients understand the often complex vehicles available for both lending and investment needs. She is passionate about financial literacy and strives to educate clients and the general public to empower them in making smart financial decisions. Her work has been featured on Investopedia, iGrad, APRFinder, and more.