U-fi Student Loans Review
U-fi offers both private student loans and student loan refinancing options. Most students should be able to borrow enough to cover the cost of their tuition, but graduate and professional students can borrow more than undergrads.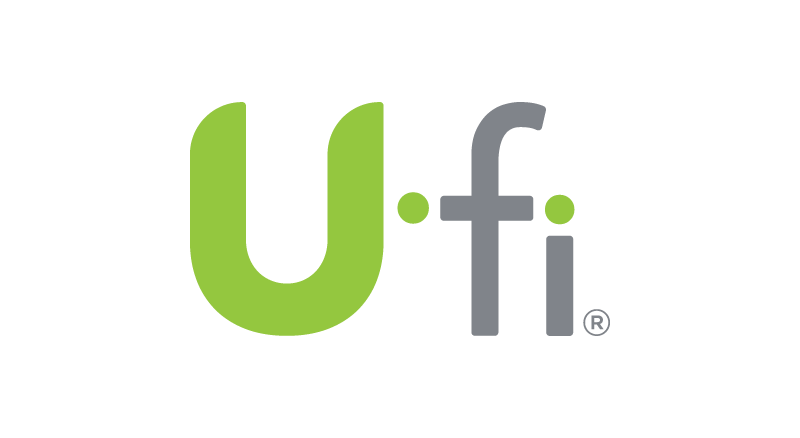 on U-fi's secure website
What we like:
Get a 0.25% interest rate reduction on advertised rates by setting up automatic payments
In-School Loan Rates
5.49% -11.14% fixed APR

3.99% – 11.65% variable APR
Refinancing Rates
3.49% – 5.93% fixed APR

2.43% ­– 6.39% variable APR
Loan Terms
5 – 15 years for in-school loans

5 – 25 years for refinancing
Loan Amounts
Up to $125,000 for Undergrads, $175,000 for grad students, and $300,000 for Graduate health professionals

$5,000 – $225,000 for refinancing
See how U-fi stacks up with other student loan refinancing options
U-fi is backed by the largest student loan servicer in the nation—Nelnet—with more than 20 years of student loan experience. It provides refinance loans for borrowers with existing student debt, as well as new private student loans for undergraduates, graduate students and professional students.
This U-fi review will tell you everything you need to know to decide if a U-fi student loan is right for you.
In this review:
What Types of Loans Does U-fi offer?
U-fi offers both private student loans and student loan refinancing.
Private Student Loans
U-fi offers student loans for undergraduates, graduates, and professional students. Furthermore, U-fi has also made our list of the Best Student Loan Companies for 2019.
You have a choice of fixed or variable rate loans but must meet certain eligibility criteria including the following:
You must be a U.S. citizen or permanent resident and you must have a valid Social Security number.
You must live in any U.S. state except Vermont.
You must be enrolled in school at least half-time.
You (or a cosigner) must have at least $36,000 in annual income.
Neither the primary borrower nor cosigner can have a record of past defaults on a student loan or a bankruptcy filing within the past seven years.
Student Loan Refinancing
U-fi also provides refinance loans. Borrowers may wish to take out a refinance loan to consolidate and reduce the interest rates on existing student debt.
However, refinancing federal loans does mean giving up federal borrower benefits including the potential for loan forgiveness and income-driven repayment plans. To be eligible for a refinance loan with U-fi, you must meet the following criteria.
Eligibility Requirements
You must be a U.S. citizen or permanent resident with a valid Social Security number.
You must live in a U.S. state other than Vermont.
You need to have reached the legal age of majority in the area where you live.
You must no longer be attending school half-time or more.
You need a minimum of $5,000 in student loans eligible for refinancing.
You must be in repayment or in the grace period for any loans you're refinancing.
You (or a cosigner) needs $36,000 or more in annual income.
How to Get a U-fi Student Loan
If you're interested in refinancing:
Click "Find my rate" on the U-fi website to see your rate quickly with no impact on your credit score
Create an account or sign in if you have one already.
Check your email to confirm your account.
Input details about the type of loan you're applying for (a refinance loan or private loan) as well as the amount you want to borrow.
Provide details about your income.
Include cosigner information if necessary.
Provide details on loan information for refinancing, including your loan servicer, interest rate, and the outstanding balance.
Upload any required documentation, such as paystubs or other proof of income.
You can find out your preliminary rates during the pre-approval process. If you're happy with your loan offer, you can complete the formal application process to get funding.
Before you do, though, we recommend you compare your offer with rates from a few of the best student loans lenders, so you can make sure you're getting the best deal.
Basic Information: Rates, Terms, Fees, & Limits
Here are the facts and figures of U-fi student loans.
Undergraduate Loans and Graduate Loans
Fixed APR: As low as 5.49%
Variable APR: As low as 3.99%
Loan terms: 5 – 15 years
Loan amounts: $1,000 – $125,000 for undergraduates; $1,000 – $175,000 for most graduate degrees
Fees: None
Student Loan Refinancing
Fixed APR: 3.49% – 5.93%
Variable APR: 2.43% ­– 6.39%
Loan terms: 5 – 15 years
Loan amounts: $5,000 – $125,000
Fees: None
The Benefits of U-fi Student Loans
There are some significant benefits to U-fi student loans, including:
Co-signer release after 24 consecutive on-time payments
Flexible repayment options, including loan repayment terms as long as 25-years for some loans
The ability to get pre-approved and find out your rates without a hard credit check
Loan forbearance in case of disability and loan forgiveness in case of death
The Downsides of U-fi Student Loans
There are also some downsides to be aware of, including:
High income requirements: Many undergraduates and new grads cannot meet the requirement to have $36,000 or more in income, so cosigners are often necessary.
No grace periods are available: U-fi requires immediate principal and interest payments, with monthly payments beginning 30 to 45 days after the loan is issued.
Loss of federal borrower protections: If you refinance any federal student loans, you will have more limited options for deferment and forbearance. You'll lose the flexibility to select your repayment plan or to qualify for any type of federal loan forgiveness, such as Public Service Loan Forgiveness.
Bottom Line: Is U-fi right for you?
If you are able to meet U-fi's qualifying requirements—or if you are able to qualify with a cosigner—then U-fi is a good student loan lender to consider. Its rates are competitive with other private lenders.
Its co-signer release option is also available after a reasonable amount of time, which is a big benefit to cosigners as they don't remain responsible for repayment for the entire life of the loan. But don't forget—you should always compare rates to make sure U-fi is the best deal for your particular borrowing situation.
Author: Christy Rakoczy
Christy Rakoczy is an experienced personal finance and legal writer who has been writing full time since 2008. She earned her JD at UCLA and graduated from the University of Rochester with a degree in media and communications. Her work has been featured on CNN Money, MSN Money, Yahoo Finance, USA Today, and more.
Your Guide to Financial Freedom

Money tips, advice, and news once a week

Join the LendEDU newsletter!

Thanks for submitting!

Please Enter a valid email