Key Points:
Choose from a wide variety of mortgage types, including fixed- and adjustable-rate conventional mortgages, jumbo loans, and loans backed by the FHA, VA, or USDA.
SunTrust mortgages are only available in a limited number of geographic locations and you cannot obtain a personalized rate on the website.
SunTrust provides in-person customer support at local branches, or you can get help via online chat or phone
SunTrust Conventional Mortgage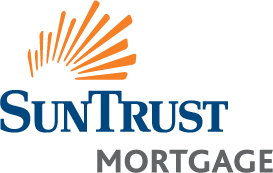 SunTrust Conventional Mortgage
| | |
| --- | --- |
| Fixed Terms | 15 or 30 years |
| Adjustable Terms | 5/1,7/1, or 10/1 |
| Prepayment Fee | $0 |
| Other Loan Types | Refinance, jumbo loans, FHA, VA, and USDA loans. |
See how SunTrust stacks up against top mortgage options
---
SunTrust is a large regional bank headquartered in Atlanta, Georgia. It issues a wide variety of mortgage loans, including loans that are guaranteed by government agencies, such as the USDA, FHA, and VA.
Many borrowers can find a loan through SunTrust—including those with imperfect credit—but loans aren't available in all states.
This SunTrust Mortgage review will tell you everything you need to know to decide if this lender is right for you.
In this review:
SunTrust Mortgages
SunTrust can be a great lender if you live in a region where these loans are available and you want to be able to handle some of your application online, but you also want to visit a local branch to talk with a loan professional.
Here are the mortgages SunTrust offers:
Conventional Loans
These loans are the most common type of mortgage, and it's what most borrowers will qualify for. SunTrust offers both fixed-rate mortgages and adjustable-rate mortgages.
| | |
| --- | --- |
| | Conventional Mortgage |
| Fixed terms | 15 or 30 years |
| Adjustable terms | 5/1, 7/1, or 10/1 |
| Prepayment penalty | $0 |
Jumbo Loans
Jumbo loans are available to eligible homebuyers who need to borrow more than the conventional limit. However, you may need to meet stricter credit score and debt-to-income requirements in order to qualify.
| | |
| --- | --- |
| | Jumbo Mortgage |
| Max. loan-to-value (LTV) | 89.99% |
| Min. loan amount | $484,351 |
| Max. loan amount | $3 million |
Doctor Loan Program
If you're a medical doctor early in your career, you might not have the cash to buy the home you want—even though you know you'll be able to afford it down the road. If that sounds like you, this program could be ideal for you.
| | | |
| --- | --- | --- |
| | Practicing Doctors | Residents, interns, & fellows |
| Max. loan amount for Practicing Doctors | $1.5 million | $750,000 |
Government-Backed Loans
Government-backed loans, such as FHA Loans, help low-income or first-time homebuyers get a mortgage loan. Federal agencies back your mortgage, so your lender is able to extend relaxed eligibility requirements.
| | | | |
| --- | --- | --- | --- |
| | FHA loans | VA loans | USDA loans |
| Max loan amounts | $726,525 | $1 million | Not disclosed |
| Min. down payment | 3.5% | 0% | 0% |
| Fixed terms | 15 or 30 years | 15 or 30 years | 15 or 30 years |
| Adjustable terms | 5/1 or 7/1 | Not disclosed | Not disclosed |
Pros & Cons of SunTrust Mortgages
Pros of SunTrust Mortgages
Local support is available so you can get in-person help if you need it during the mortgage application process. You also have the option to call or chat online
A wide variety of loan options are available. Even borrowers who have had past credit issues or who have very low down payments may be able to take advantage of one of SunTrust's mortgage loan options.
Interest rates are competitive, which can help to ensure your loan is as affordable as possible.
Cons of SunTrust Mortgages
No alternative credit scoring data is used by SunTrust, which can make it harder for people without a strong credit history to get approved for a conventional loan
You can't get a personalized rate online and will need to deal with a mortgage loan officer at some point during the buying or refinancing process
You can't necessarily get a SunTrust loan if you do not live in one of the states where this bank is accessible
SunTrust Mortgage Refinancing
When you refinance a mortgage, you take out a new loan to pay off your existing one. If your financial situation has improved since you last took out your loan, you may be able to qualify for a lower interest rate, saving you money each month and over the life of your loan.
On the other hand, if you're struggling to keep up with mortgage payments, you could refinance into a longer repayment term. While this wouldn't save you money over the long haul, it would reduce your monthly payments now.
SunTrust offers both traditional refinance mortgages, as well as cash-out refinance loans, which can be useful if you need access to cash to fund a major expense.
Pros & Cons of SunTrust Mortgage Refinancing
Refinancing can reduce costs if you're able to qualify for a better rate
In person support as well as online support make applying for a SunTrust refinance loan easy
You have a choice of refinance loans, including a cash-out refi if you're hoping to be able to use some of the equity in your home for other purposes
Cons
Depending on where you live, SunTrust may not offer refinance loans in your area
You can't complete the entire loan process online without talking with a representative
Eligibility & Application Requirements
Since SunTrust offers loans backed by the FHA, VA, and USDA, even borrowers with imperfect credit or who have small down payments can generally find an appropriate loan through SunTrust.
The eligibility requirements for each loan program will differ, and SunTrust doesn't disclose most of its requirements on their website. However, it's useful to keep some general standards in mind.
Most lenders want to see a minimum credit score of 620 and a debt-to-income ratio below 43% in order to qualify. A down payment of at least 20% is also ideal, although you can usually qualify with less.
For government-backed loans, requirements are more relaxed. For some loans, you can qualify with a score as low as 500 to 580, depending on the size of your down payment. You'll need to speak with a SunTrust loan officer to find out what terms you qualify for.
How to Apply
The application process with SunTrust can be slower than with some online mortgage lenders that allow you to complete the entire mortgage process over the web. But the benefit is that you can get help from a local loan officer to make sure you get a loan that works for you.
To get started, visit the SunTrust site and click "Apply Now." You'll need to supply a few basic pieces of information to get pre-qualified and see your potential rates.
If you like what you see and you want to move forward with a full application, you'll be able to reach out to a loan officer at that point and submit additional information.
Other Info You Need to Apply
Some of the information you'll need to submit a full application includes:
Personal contact details
Your Social Security number (so SunTrust can check your credit report)
Details about the property you're purchasing
Tax returns
W2s
1099s
Pay stubs
Bank and investment account statements
Where to Find SunTrust Alternatives
Not sure if SunTrust is right for you? When shopping for a home loan, it makes sense to compare rates from a few different lenders to make sure you're getting a good deal. Check out our list of the best mortgage lenders, so you can start comparing quotes.
And if you're seeking a government-backed loan, our lists of the best FHA lenders and the best VA lenders would be a great place to start.
How We Rate Mortgage Products
We gave SunTrust a rating of 4.26 / 5.00. We rate mortgage lenders based on the weighted average of 12 data points, including:
BBB Rating (10%)
Trustpilot Rating (5%)
States Available (5%)
Lender Fees (10%)
Application Fees (10%)
Number of Branches (5%)
Number of Licenses and Registrations (5%)
Number of Regulatory Actions (5%)
Number of Mortgage Loan Originators (5%)
Customer Support (20%)
Zillow Rating (10%)
Other Rewards and Extra benefits (10%)
You can read more about our ratings and methodology here.