Rocket Mortgage Review
Rocket Mortgage makes it easier and faster to apply for a mortgage online. The lender offers both conventional and government-backed loans at competitive rates.

Key Points:
Rocket Mortgage by Quicken Loans offers a wide variety of mortgage types, so most homebuyers can find a loan that works for them.
Loan options include conforming and jumbo loans, fixed and adjustable-rate mortgages, refinance loans, and loans backed by government agencies like the USDA, VA, and FHA.
Rocket Mortgage syncs with your bank and allows you submit all of your application documents online, simplifying the process of applying for a loan and allowing you to move through the mortgage or refinance process much more quickly.
Rocket Mortgage's RateShield Approval feature allows you to lock in your mortgage rate during the homebuying process.
Rocket Mortgage Fixed-Rate Mortgage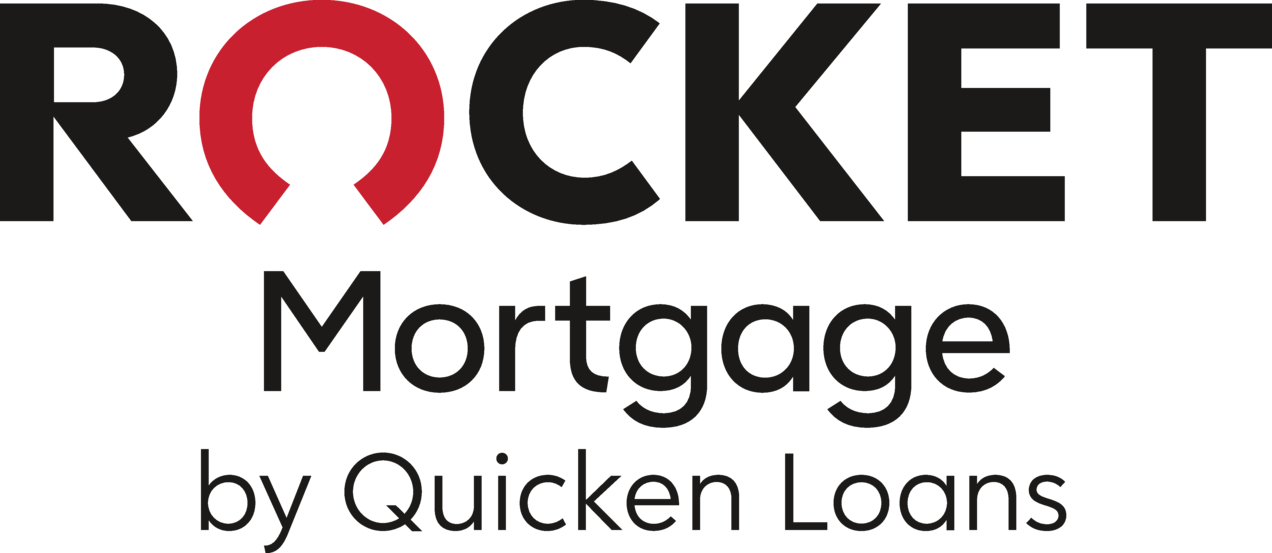 Rocket Mortgage Fixed-Rate Mortgage
| | |
| --- | --- |
| Minimum Credit Score | 580 |
| Minimum Down Payment | 3% |
| ARM Range | Up to 10/1 |
| Other Loan Types | Jumbo loans, refinance loans, adjustable-rate mortgages; FHA loans; VA loans; and USDA loans. Requirements and terms may differ. |
See how Rocket Mortgage stacks up against top mortgage options
---
Rocket Mortgage by Quicken Loans has a long and distinguished history in the online mortgage business. In fact, it was one of the first companies to offer online mortgage loans.
If you're hoping to get approved quickly and don't want to spend a lot of time dealing with a mortgage broker or loan officer at your local bank, Rocket Mortgage may be the ideal choice for you.
This review will tell you everything you need to know to decide if getting a loan from Rocket Mortgage is right for you.
In this review:
Buying a Home with Rocket Mortgage
| | | | | |
| --- | --- | --- | --- | --- |
| | Conventional | Jumbo | FHA | VA |
| Loan amounts | Up to local conforming limits. | $484,351 to $ 3 million | Up to $726,525 | Not disclosed |
| Minimum down payment | 3% | 10% | 3.5% | 0% |
| Fees | Closing costs: 2% – 5% | Not disclosed | Not disclosed | Funding fee: 1.25% – 3.30% |
| Minimum credit score | 580 | 700 | 580 | 620 |
Rocket Mortgage is an ideal lender if you want a choice of loan options, want to complete the loan application process over the Internet without having to visit a bank, and you want a streamlined application process that syncs directly with your bank.
>> Read More: Best Online Mortgage Lenders
Pros & Cons of Buying a Home With Rocket Mortgage
You can complete the entire loan application process online or you can get help by chatting with an expert online or via phone. Home loan experts are available seven days per week, so you can always get the assistance you need.
You can use RateShield Approval to ensure your rate doesn't go up. You not only can lock in your rate for up to 90 days, but you also have the option to re-lock at a lower rate when you submit your purchase agreement.
The mortgage process is streamlined and simple. Rocket Mortgage can even access your bank details automatically, which makes it much simpler and easier to complete financial paperwork required to obtain a mortgage.
Rocket Mortgage doesn't do manual underwriting or consider alternative credit data, so those without strong credit histories and self-employed individuals may have a more difficult time qualifying for the terms they want.
You can't go into a local branch and get help as you can with some other mortgage lenders, such as Bank of America.
Refinance Your Home With Rocket Mortgage
If you already have a mortgage but your financial situation has changed since you first borrowed, you can obtain a refinance loan with Rocket Mortgage.
Refinancing could allow you to reduce the interest rate on your mortgage debt, or you could refinance into a loan with a longer repayment term.
Doing so would allow you to reduce your monthly payments, and could potentially reduce the amount of interest you pay over the life of the loan.
| | |
| --- | --- |
| | Rocket Mortgage Refinance Loan |
| Maximum loan amount | $3 million |
| Minimum credit score | 580 |
| Minimum down payment | 3% |
Pros & Cons of Refinancing with Rocket Mortgage
The mortgage refinance process can also be completed online.
You have the option to do a cash-out refinance if you need to tap into the equity in your home.
You can get live help 7 days a week from a mortgage expert during the refinancing process.
There are no in-person branches to visit for assistance with the refinancing process.
Rocket Mortgage doesn't offer home equity loans or lines of credit, so refinancing is the only way you can work with this lender to get money out of your home.
Eligibility & Application: How Does Rocket Mortgage Work?
Since Rocket Mortgage offers a choice of loan options, including government-guaranteed loans, most borrowers even without perfect credit can successfully find the right loan through this online lender.
You do need to meet basic eligibility requirements for the type of loan you're applying for. If you're looking for a conventional loan, these are some of the requirements you'll have to fulfill:
Minimum credit score: 580
Minimum down payment: 3%
Other mortgage types, such as FHA loans, may have more relaxed credit and down payment requirements.
Rocket Mortgage has a multi-step application process including:
Submitting an online application: As part of the mortgage application process, you'll need to provide details about your bank account. Rocket Mortgage will sync with your account to get you pre-approval and loan details quickly.
Receiving custom mortgage options: Within a matter of minutes, you can see what kinds of loans you qualify for and on what terms.
Completing the approval process: This may require providing additional financial details.
Closing on your loan: You can usually get to closing much more quickly than with a conventional mortgage lender, especially as Rocket Mortgage syncs with your bank accounts automatically to access necessary information.
Other Info You Need to Apply
To apply for a loan with Rocket Mortgage, you'll need:
Personal information, including contact details and your Social Security number
Proof of income, including W2s or 1099s, tax returns, and pay stubs
Proof of assets, including bank and investment accounts
Details about the real estate you're buying
Rocket Mortgage FAQ's
It's important to learn as much as you can about Rocket Mortgage or any lender you're considering getting a loan from. Here are the answers to some common questions you may have about Rocket Mortgage.
Rocket Mortgage is very safe. Even though it is not a traditional bank, it is a well-established mortgage company that is trusted by millions of consumers. Rocket Mortgage carries NMLS License #3030.
Yes. Rocket Mortgage also offers VA loans. Both FHA and VA loans can be easier to get approved for because they're insured by government agencies.
Read More:
Rocket Mortgage is the mortgage branch of Quicken Loans, a parent company with several loan products. For more info, read our Quicken Loans mortgage review
Not Satisfied?
Getting a mortgage can be complicated, and it's hard to decide which lender is right for you. Fortunately, it's easy to compare quotes online.
Check out our list of the best mortgage lenders and get pre-qualified quotes so you can see which lender is offering the best mortgage rates and terms for your home purchase.
How We Rate Rocket Mortgage
Rocket Mortgage received a LendEDU rating of 4.25 / 5.00. LendEDU rates mortgage lenders based on a weighted average of 12 data points:
BBB Rating (10%)
Trustpilot Rating (5%)
States Available (5%)
Lender Fees (10%)
Application Fees (10%)
Number of Branches (5%)
Number of Licenses and Registrations (5%)
Number of Regulatory Actions (5%)
Number of Mortgage Loan Originators (5%)
Customer Support (20%)
Zillow Rating (10%)
Other Rewards and Extra benefits (10%)
You can find out more about our ratings and methodology here.
4.25
Rocket Mortgage

Christy Rakoczy is an experienced personal finance and legal writer who has been writing full time since 2008. She earned her JD at UCLA and graduated from the University of Rochester with a degree in media and communications. Her work has been featured on CNN Money, MSN Money, Yahoo Finance, USA Today, and more.