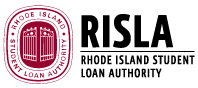 at RISLA's secure website
What we like:
Great customer service reviews
Fixed APR

3.49%

–

7.64%

Variable APR

N/A

Loan Terms

5, 10 or 15 years

Loan Amounts

$7,500

to

$250,000

, depending on the highest degree earned
See how RISLA's student loan refinancing product stacks up with other options
The Rhode Island Student Loan Authority, or RISLA, is a nonprofit organization committed to offering affordable education financing to qualified borrowers.
In operation since 1981, RISLA provides access to low-cost state-based education loans, student loan refinancing, and financial literacy to high schools and colleges in the state.
While RISLA is based in Rhode Island, student loan refinancing through RISLA is available to students both in and out of the state.
Refinancing Through Rhode Island Student Loan Authority
The application for a RISLA private student loan refinance is submitted through the organization's online platform, and each borrower is required to meet specific eligibility criteria. To be eligible for a RISLA private refinanced student loan, borrowers must:
Be a U.S. citizen or a permanent resident
Have loans used for education purposes only, including Parent PLUS loans, Stafford Loans, or Direct Loans
Earn at least $40,000 per year as a single borrower or as a household
Pass a credit check
Also, borrowers who may not qualify for a private student loan refinance through RISLA alone can opt to include a cosigner on an application. Cosigners must also meet credit and income requirements laid out by the lender.
The maximum student loan refinance amount with RISLA is $250,000, although that is dependent on the type of degree earned. It requires a minimum refinanced loan amount of $7,500.
Once an application is submitted through RISLA's online platform, most borrowers receive an instant preapproval, with final approval available as early as one business day after.
Verification of income and credit history can take several days, however. To speed up the process, borrowers should have documentation ready to upload securely to the lender.
Documents may include:
The most recent billing statement for loans included in the refinance.
A 60-day payoff amount.
Paystubs or tax returns for income verification.
documents verifying liquid assets such as savings or checking accounts.
What Are the Benefits of Refinancing Your Student Loans Through RISLA?
There are advantages to working with RISLA to refinance student loans, starting with an interest rate reduction of 0.25% when automatic payments are established. RISLA also offers one of the fastest loan approval processes through its online platform.
Borrowers pay no upfront fees for a private refinanced loan with the lender, and there are no prepayment penalties charged should the loan be paid off before the end of its term.
In addition, RISLA gives borrowers options for repayment of refinanced student loans. Repayment terms are available for five, 10, or 15 years, with the opportunity to defer repayment if a borrower re-enters school on at least a half-time basis.
Also, RISLA forgives refinanced private student loans when a borrower passes away or becomes permanently disabled. However, any medical conditions that existed prior to refinancing do not qualify for loan forgiveness.
What Are the Costs and Negatives of RISLA?
The benefits of refinancing student debt with RISLA must be weighed against the drawbacks, the most apparent being the cost of the new loan. RISLA offers only fixed-rate refinance loans, with tiered rates based on the term of repayment selected.
One drawback of refinancing with RISLA is the shortened repayment term, extending no longer than 15 years. Other lenders offer up to 20 years for repayment, which could make the monthly payment more affordable for some borrowers.
Additionally, applicants who use a cosigner do not have the option to request a cosigner release at any point during the loan repayment. Instead, they would need to reapply for a new loan and meet credit requirements on their own.
Finally, RISLA has higher income requirements to qualify for a refinanced student loan than other lenders, which could make it more difficult to secure an approval without the help of a cosigner.
Bottom Line
Refinancing student loan debt with RISLA can be beneficial to borrowers who are able to meet the higher income and credit qualification requirements on their own.
The fixed interest rate options with the lender are more cost-effective than other private lenders, but the shortened repayment term may be an obstacle for some borrowers.
Before refinancing, it's necessary to review the total cost of the new loan compared to the previous financing, as well as shop around for the best available interest rates and repayment terms.
>> Read More: Student loan companies