Quicken Loans Mortgage Review
Quicken Loan offers mortgages including fixed-rate, ARM, reverse mortgages, FHA, VA, jumbo loans, and refinance options. Which option is right for you will depend on your situation, but the benefit of all Quicken Loans' options is that you can customize your loan.

Key Points:
Quicken Loans offers mortgage options that you can customize.
The application process is streamlined through the Rocket Mortgages portal.
You can get a Quicken Loans mortgage with little money down.
Quicken Loans Fixed-Rate Mortgage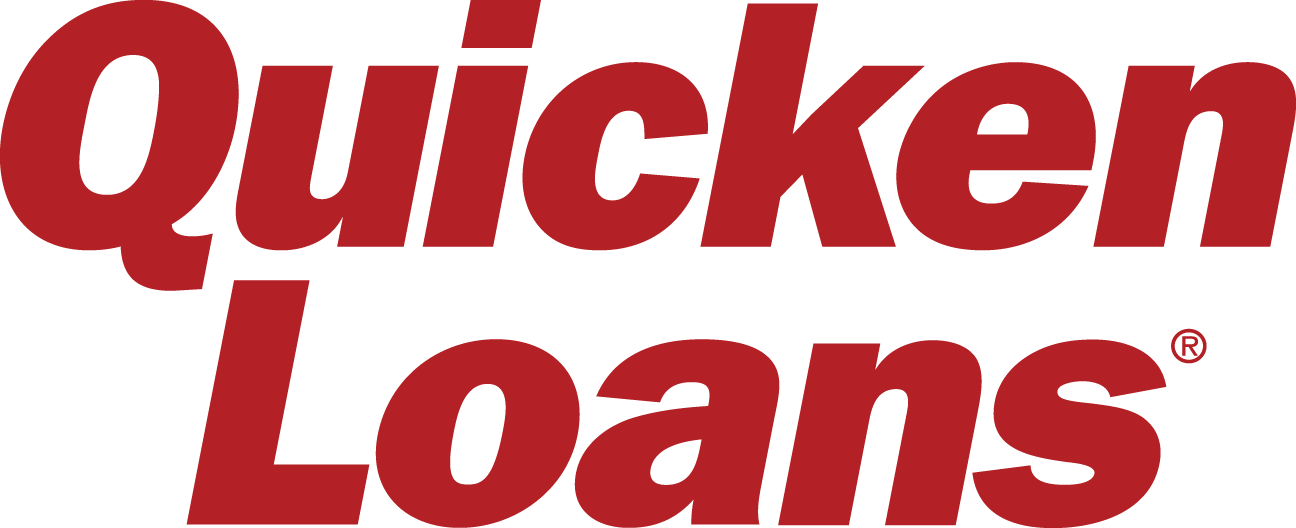 Quicken Loans Fixed-Rate Mortgage
What we like:
Customizable term length to fit your needs
| | |
| --- | --- |
| Minimum Credit Score | Not disclosed (620 estimated) |
| Minimum Down Payment | 3% |
| Loan Terms | 15 or 30 years |
| Other Loan Types | ARM, Refinance, Jumbo, FHA, VA. Credit requirements & terms may differ |
See how Quicken Loans stacks up against top mortgage options
---
Whether you're interested in new home buying or refinancing your mortgage, choosing the right lender is critical. Your mortgage is probably the most money you'll ever borrow.
Detroit-based Quicken Loans Inc. is one of the largest companies in the mortgage industry in the United States.
This Quicken Loans mortgage review will cover everything you need to decide whether Quicken Loans mortgages are right for you.
In this review:
Quicken Loans mortgages: By the numbers
| | | | | |
| --- | --- | --- | --- | --- |
| | Minimum credit score | Minimum down payment | Loan terms | Fees |
| Fixed-rate | Not disclosed (620 estimated) | 3% | 15 or 30 years | 0.5% origination fee |
| YOURgage fixed-rate | Not disclosed (620 estimated) | 3% | 8 – 29 years | 0.5% origination fee |
| ARM | Not disclosed (620 estimated) | 5% | 5/1, 7/1, or 10/1 | 0.5% origination fee |
| Jumbo | Not disclosed (620 estimated) | 10% | Not disclosed | 0.5% origination fee |
| FHA loans | 580 | 3.5% | 15 or 30 years for FHA Streamline loan | 0.5% origination fee |
| VA loans | 620 | 0% | Not disclosed | 0.5% origination fee |
| Refinance | 620 | 3% | 30 years | 0.5% origination fee |
Which home loans does Quicken Loans offer?
Quicken Loans offers several types of mortgages, including:
Fixed-rate loans
A fixed-rate Quicken Loans mortgage is great if you want to be able to know your monthly payment for the life of your mortgage. Your interest rate and monthly payment will never change.
With this loan, you can buy your primary home with as little as 3% down. Quicken Loans offers fixed-rate mortgages with 15-year and 30-year fixed rates.
YOURgage
With the Quicken Loans YOURgage home loan, you can customize the length of your fixed-rate loan. This is only available for mortgages up to $484,350 and requires as little as 3% down.
Jumbo loans
Buying a high-priced home? Although conforming loan limits vary by region, if you want to buy a property that costs more than $484,351, you'll probably have to get a jumbo loan mortgage.
The good news is that the interest rates for these loans are often lower than for other mortgages. However, you'll need at least 10% down to qualify.
With Quicken Loans, veterans and current servicemembers who qualify for a jumbo VA loan can get access to a lower down payment. You can choose between page a fixed or adjustable interest rate on jumbo loans.
Adjustable-rate loans
Adjustable-rate mortgages (ARM) are good if you want a lower fixed interest rate for the early years of your loan. After that period, your interest rate and monthly payment can go up or down each year.
Quicken Loans guarantees your rate won't increase more than 5% of the original rate over the life of your loan.
You can get a Quicken Loans ARM with a down payment as low as 5%. The most popular term length is a 5/1 ARM—a fixed rate for five years, then adjustable once annually after that—but it also offers a 7/1 ARM and 10/1 ARM loan.
FHA and VA loans
An FHA loan is a loan backed by the U.S. Federal Housing Administration. It has lower credit requirements and often allows you to qualify for a lower interest rate than a typical mortgage.
Quicken Loans participates in this first-time home buyer program that allows home buyers to take out a mortgage with either:
a minimum credit score of 580 and 3.5% down, or
a minimum credit score of 500 and 10% down.
A VA loan is a mortgage for people who serve or have served in the military, and it's backed by the U.S. Department of Veterans Affairs.
Quicken Loans offers VA loans with fixed rates for a variety of terms and mortgage lengths that work for you. It also offers adjustable-rate VA loans.
>> Read more: Best VA Lenders: 0% Down for Veterans
Most service members aren't required to make a down payment through the program and can qualify with a lower credit score than a typical home loan requires. VA loans also don't require private mortgage insurance (PMI), which is a significant saving on your monthly payment.
FHA Streamline loan
An FHA Streamline loan is a Federal Housing Administration–backed refinance loan for an existing FHA loan.
If you already have an FHA loan, you can apply for a Quicken Loans FHA loan with less paperwork than other refinancing options.
You may want to refinance your FHA loan for a lower interest rate or extend your repayment term to lower monthly payments. You can even refinance an FHA loan if you owe more on your home than it's worth.
Reverse mortgage
Quicken Loans offers a reverse mortgage through One Reverse Mortgage. Options include three types of FHA-backed reverse mortgages (home equity conversion mortgages):
Adjustable-rate HECM: Receive funds as a line of credit, monthly disbursements, lump sum, or a combination of the three.
Fixed-rate HECM: Get one lump sum, and lock the interest rate.
HECM for purchase: Use a reverse mortgage to purchase a different home.
It also offers a private reverse mortgage, the Home Equity Loan Optimizer (HELO) for those who don't qualify for the government-backed options. It gives you access to a higher lending limit, and you can take up to 100% of your funds in a lump sum.
You must be 62 years old or older and have a low or no mortgage balance to qualify for a reverse mortgage. You can read more in our full One Reverse Mortgage review.
>> Read more: Best Reverse Mortgage Companies
Mortgage Refinancing
Refinancing your mortgage is a way to reduce your monthly payment either by qualifying for a lower interest rate or extending your loan repayment term.
These options can save you money on your monthly payment, save you in interest over the life of your loan, or both.
>> Read more: Mortgage Refinance Calculator: See How Much You Could Save
Pros and cons of Quicken Loans mortgages
Quicken Loans operates in 50 states. 
Customize your mortgage with YOURgage, which lets you pick your term length. 
The loan application process is easy and online.
Get loans with very little down.
It offers a variety of options. 
You can't apply in person. 
Low down payment requirements mean you could be approved for a bigger loan than you should have. Be careful about taking on too much debt.
Eligibility & application requirements
Eligibility requirements for a Quicken Loans mortgages varies depending on the mortgage you're applying for. Generally, it's best to have:
A minimum credit score of 580 on FHA and VA loans
A minimum credit score of 620 on other loans
A debt-to-income ratio of no more than 43%
Verified, consistent income
How to apply for a Quicken Loans mortgage
To get a mortgage from Quicken Loans, you have to apply online via Rocket Mortgage, Quicken's subsidiary mortgage company. It will ask you to import your financial information into the platform to be verified.
You can also talk to a home loan expert over the phone, who will contact you after you input your info online.
Once you've entered all of your information, you'll see the types of loans, fees, rates, and other benefits you may qualify for. After your information is verified, you'll receive an offer that locks in your interest rate for 90 days.
Finally, decide which loan you want, and schedule when the loan will close online.
Other info you'll need to apply
Bank information
Tax information, including your SSN
Contact and personal information
Information about your employer
Insurance information
Information about the property you want to buy and any property you already own
Quicken Loans alternatives
A mortgage is a big commitment, that takes decades to pay off, so compare rates from a few lenders before applying. Check out our list of the best mortgage lenders to get prequalified quotes.
If you want to stick with online mortgage lenders like Quicken, check out our list of the best online mortgage lenders.
Quicken Loans vs. Rocket Mortgage: What's the difference?
These are two parts of the same process; Rocket Mortgage is owned by Quicken Loans, and it's the online platform you'll use to apply for your mortgage. Quicken Loans processes your mortgage loan and determines whether you qualify.

Amanda Reaume writes about personal finance, credit, and student loans. Her work has appeared on sites like Forbes, Yahoo! Finance, Time, and FoxBusiness and she is the author of the book Money is Everything: Personal Finance for the Brave New Economy.