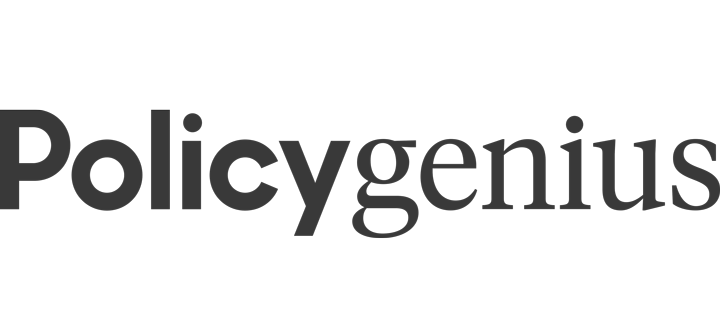 | | |
| --- | --- |
| Type of Insurance | Term, Universal, Whole |
| A.M. Best Rating | N/A |
| Customer Service | 1-855-695-2255 |
| Medical Exam Required | Yes |
See how this company stacks up against our top rated life insurance companies
Many of us have family or friends who depend on us, either because they rely on our income or because we help to provide them with support and care. Unfortunately, this can leave our loved ones in a bad situation in the event of our untimely death.
No one ever wants to think about how their family would fare without them, but it's essential to consider this to protect the people you care about. One of the best means to protecting your family even after you pass is by buying a life insurance policy.
Unfortunately, figuring out how to buy life insurance can be extremely complicated. There are several different kinds of policies, you have to decide how much coverage you need, and you have to consider various policy riders you can add on to your coverage.
Policygenius was founded to make that process simpler. You can compare quotes from multiple insurers with one click and get live help in the process. This Policygenius review will help you decide if you should use this service to get the coverage your family needs.
In this review:
What is Policygenius?
Policygenius is an insurance comparison website that began brokering life insurance in 2014. The company is based in New York City, but it supports people across the country as they try to find the right insurance coverage.
Policygenius offers not only life insurance but also help finding disability coverage, pet insurance, renters or homeowners insurance, auto insurance, and health insurance. You can get quotes from multiple insurers with one click after providing some basic information, and you'll also see details about each insurer including independent third-party ratings.
In addition to offering the chance to compare coverage options, Policygenius also provides educational materials including life insurance buying guides as well as a calculator to help you figure out how much coverage you need.
Benefits of Policygenius
Policygenius provides some significant benefits to consumers who want to buy life insurance coverage at affordable prices. Here are a few key benefits to consider.
Compare Insurance Quotes Easily
When you submit one application through Policygenius, you can get quotes from more than 12 life insurance providers. You'll not only receive quotes so you can compare prices but will also see other information including third-party ratings on each insurer. This makes Policygenius a go-to source for all the details you'll need when choosing your insurer.
"Shopping for insurance with PolicyGenius was simple and intuitive. Their tools were easy-to-use and specifically designed to help me save money. In just a few taps, I was able to compare policies and prices from dozens of insurers. PolicyGenius is a great example of how convenient online insurance shopping can and should be."

Clint Proctor, Wallet Wise Guy
Also, because Policygenius doesn't personally sell insurance—but rather connects people who need life insurance to insurance provers—the site is impartial when it comes to providing you with quotes from different companies.
Strong Customer Support
When you visit the Policygenius website, you will be asked if you want support during the process or if you want to go it alone—so help is there if you need it.
Live chat over the Internet is also available when you're browsing the website or shopping for insurance, or you can call for help via phone any time Monday through Sunday, 9 AM to 9 PM EST.
Educational Materials Available
Policygenius has guides to help you decide how much insurance you need, a detailed FAQ about life insurance, and a host of other educational materials aimed at helping you to figure out what coverage is necessary to protect you and the people you care about.
Downsides of Policygenius
There are also some downsides of Policygenius to be aware of.
You may not find out about all of the available options. Policygenius offers quotes from more than 12 insurers, but there are many more insurance companies out there. If you only shop through Policygenius, you may not find out about all of the different insurers that could help you.
You may have limited local options. Policygenius has partnered with top-rated insurance companies to provide quotes to people across the country. However, smaller local companies may not have a relationship with the site, so their quotes won't be included.
Additional steps may be required. While Policygenius allows you to get quotes with one click, you will need to go through a full application process on your chosen insurer's website.
What Types of Insurance Does Policygenius Offer?
Policygenius offers many different kinds of insurance, including disability coverage, homeowners and renters insurance, pet insurance, and health insurance. When it comes to life insurance, you'll have the option to choose between:
Term life insurance: Term life policies last only for a limited time, typically 15 to 30 years. These policies are ideal if you need coverage while you're raising a family but you eventually expect people to no longer be dependent on your income as you age.
Universal and whole life insurance: These policies can remain in effect forever as long as you keep paying premiums. They are also investments, not just insurance coverage—part of your premiums are invested and your policy accrues a cash value so you can sell it or borrow against it later in life.
>> Read More:Variable vs Universal Life Insurance: What's the Difference?
The different types of coverage Policygenius helps you compare are valuable for different reasons. Disability insurance, for example, will cover you if you become unable to work due to a medical condition while health insurance would pay for your medical care. Homeowners and renters insurance pay to replace your possessions in the event of theft or fire, and they also cover you if someone gets hurt in your home. And pet insurance protects your furry family members if they get sick or injured.
How Much Does Policygenius Cost?
There is no charge for using Policygenius to shop for insurance. Policygenius gets paid a commission by insurance companies if you use their platform to sign up for a life insurance policy. You do not pay any part of this fee, and Policygenius won't charge a commission to you. Insurers commonly pay agents and insurance brokers such as Policygenius when they help people find the right coverage.
Requirements to Get Insured
You'll have to provide some information to get a quote through Policygenius, including details about:
Your gender
Your date of birth
Your zip code
Your citizenship or residency status
Your marital status
Your height and weight
Whether you've used any tobacco products in the last five years
Whether you've been treated or taken medication for a variety of conditions including anxiety, high cholesterol, alcohol abuse, high blood pressure, stroke, cancer, or other serious conditions.
Whether your parents or siblings contracted certain medical conditions, such as cardiovascular disease, prior to age 70.
Whether you've had your license suspended or revoked or had more than one accident or traffic ticket in the past five years
How much coverage you want
Your desired policy term
You do not need to provide your Social Security number or undergo a credit check to get your quotes. However, once you decide on an insurer, you will have to provide more information in a full insurance application submitted to that insurer. You will likely also be required to undergo a full medical examination before the insurer agrees to provide full coverage. This insurance checkup is a common requirement among life insurance providers.
What Regions Does Policygenius Serve?
Policygenius brokers insurance throughout the United States.
Policygenius Customer Service
Customer support is available via live chat, email, or phone with Policygenius. You can call 855-695-2255. Customer service hours are Monday-Sunday 9 AM – 9 PM ET. If you would prefer to email, the address is [email protected]
Policygenius has an A-rating from the Better Business Bureau (BBB), although it has received just 2 ½ stars from customers with BBB. Some customers alleged poor customer service and difficulty scheduling their medical exam when trying to get covered, but that may have pertained to issues outside of Policygenius' domain.
Alternatives to Policygenius
You can actually find and compare the best life insurance companies right here at LendEDU. We've rated and ranked the top insurers so you can avoid wasting time with multiple applications.
Compare insurance options on one of the pages below:
Bottom line: Policygenius Is a Good Option Among Many for Finding Life Insurance
While Policygenius can help you to find the right life insurance company, you'll still need to take additional steps to get covered including applying with the insurer you selected. You can start your research with Policygenius or can check out LendEDU's rankings of top insurers and submit your application directly to the company that is right for you.