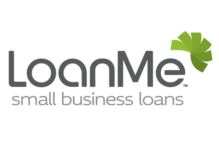 on LoanMe's secure website
What we like:
Quick Funding
| | |
| --- | --- |
| Estimated APR | 34% – 159% |
| Loan Amounts | $3,500 – $250,000 |
| Term Lengths | 1 – 10 years |
| Origination Fee | 5% – 10% |
See how this loan stacks up against our top rated small business loans
LoanMe is a California-based lender that was founded in 2013. Today, the company offers both personal loans and small business loans. LoanMe Small Business Loans are often attractive to those who need working capital fast or can't qualify for other loans.
Note that some of LoanMe's small business loans have very high interest rates—often well above our recommended maximum of 36%. Before taking out a loan with a rate that high, be sure to compare alternatives and understand the total cost of the loan.
LoanMe Small Business Loans Information
The LoanMe Small Business Loan application is quick and can be completed online (24/7) or over the phone. Decisions are instant, and funds are often available in as little as one day (if you agree to the terms by 4 p.m. EST).
Application
The application is fairly straightforward with applicants expected to provide personal and business information including both a SSN and the business Tax ID. In addition to basic information, applicants must have access to online banking and be able to provide a voided check as well as additional financial documentation if requested (i.e., statements, etc.).
Eligibility Requirements
To be eligible for a loan, applicants must have a personal credit score of 500 or higher, and be able to prove they're running a for-profit business that has been in operation and earning revenue for at least two months. Additional requirements include having a business bank account (in the name of the business), and applicants must be at least twenty-one years of age.
Though LoanMe does offer loans across the nation, there are a number states they do not service, including: AK, AR, CO, CT, FL, GA, KS, MD, MA, MI, MT, NY, NC, ND, OK, PA, RI, SD, TN, TX, VT, VA, WA.
Types of Loans
There are two types of LoanMe Small Business Loans: Working Capital Loans and Fixed Payback Loans.
Working Capital Loans
Working Capital Loans are available for amounts between $3,500 and $100,000 for a term of two to ten years. All loans are subject to an origination fee, with a fee range of 5% to 10% and a minimum of $500. In addition to an origination fee, all loans are subject to an APR between 24% and 149%. Origination fees, rates, and terms are determined based on a variety of factors used to determine an applicants overall score.
Fixed Payback Loans
Fixed Payback Loans are available for amounts between $4,000 and $60,000 for a term of six to twelve months. While these loans do not accrue interest, they are subject to significant origination fees, which range from 14% to 35%.
Borrowers can repay loans early without penalty, and due to the high interest rates on the Working Capital Loans, this is highly recommended, if possible.
The Benefits
One of the biggest benefits associated with LoanMe Small Business Loans is the quick turnaround, which isn't always an option provided by other lenders (many offer funds within two to three days despite a quick application process and determination). Additionally, LoanMe has a relatively low personal credit score requirement, making it a real option for those with poor or thin credit.
The Downsides
Though small business loans through LoanMe may be quick, they're also quite expensive. Even those who have great credit will still be paying a $500 origination fee. With APRs as high as 149%, a loan through LoanMe, especially if the borrower is only paying the monthly minimum, can end up costing a considerable amount.
There are a variety of lenders that offer small business loans, and even quick small business loans and lines of credit, like those obtained from companies such as OnDeck, carry APRs that are significantly lower (13.99%).
If you've exhausted most alternative lending options, or if you need money fast, LoanMe can meet your needs. However, before you accept a loan through LoanMe, it's best to research all your options, as you may be able to obtain the funds you need at much lower rates.
If you do plan on taking out a small business loan through LoanMe, it's in your best interest to pay it off as soon as possible to decrease the overall cost of the loan.

Dave Rathmanner, a graduate of the University of Delaware, regularly plans and writes content about student loans, personal loans, credit cards, small business loans, mortgages, and a variety of other financial products. Dave's work has been featured in the Chicago Tribune, Bloomberg, Forbes, CNBC, U.S. News, International Business Times, Consumer Reports, VICE, Yahoo Finance, NPR, and more.