Live Oak Bank Small Business Loans Review
Customers of Live Oak Bank have access to personal and business deposit accounts as well as business financing solutions for companies big and small.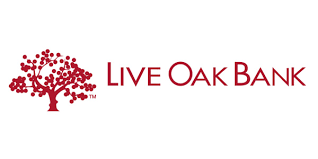 on Live Oak Bank's secure website
What we like:
Long maximum loan term
| | |
| --- | --- |
| Estimated APR | 5.50% – 8.25% |
| Loan Amounts | $75,000 – $5,000,000 |
| Term Lengths | 10 – 25 years |
| Origination Fee | None |
See how this loan stacks up against our top rated small business loans
Live Oak Bank is a small community financial institution located in Wilmington, North Carolina. The bank was founded in 2008, and since that time, it has grown to manage more than $2.32 billion in customer deposits. Live Oak Bank has a single location in North Carolina, but it offers personal and business accounts and services throughout the United States.
Live Oak Bank Small Business Loans Overview
Small business owners in need of financing can connect with Live Oak Bank to determine their options. Generally speaking, the financial institution offers small business loans to companies operating in many different industries, including accounting and tax services, agriculture, automotive care, franchise owners, government contracting businesses, hotels, healthcare, and veterinary practices.
Depending on the type of business applying for financing, Live Oak Bank may offer a term loan for construction, acquisition, expansion, working capital, or inventory and equipment purchases.
To qualify for a small business loan with Live Oak Bank, business owners must have several documents that show the financial strength of the business. These application documents may include a personal financial statement and guarantee, a personal resume, profit and loss statements for the business or practice, and business tax returns for the past two or three years. Business owners may also be required to provide collateral to the bank to help secure the loan.
Basic Information: Rates, Terms, Fees, and Limits
Live Oak Bank bases loan rates, terms, fees, and limits on the type of business applying for financing. For instance, an independent investment advisor may apply for a loan through the financial institution with a repayment term ranging from 7 to 10 years for business purposes, or up to 25 years for a real estate purchase.
Loan amounts for this type of business can be as low as $75,000 and as high as $7.5 million. Live Oak offers competitive interest rates that may be fixed or variable depending on the type of loan selected. Finally, there are no prepayment penalties so you can pay the loan off early without paying a fee.
The Benefits
One of the aspects of Live Oak Bank that sets it apart as a small business lender is the abundance of additional resources it provides to borrowers.
For some term loans, business owners have access to an expedited application and approval process, and up to $350,000 in funding for the most qualified applicants.
Additionally, Live Oak Bank has an application process fully online, making it easy to manage the progress of an application over time. Business owners also have access to a community of similar business owners who utilize Live Oak Bank, and several online articles available at no cost.
The Downsides
One of the biggest downsides to Live Oak Bank for small business financing is also a benefit to some. The process is mostly completed online, which makes it difficult for those who prefer to speak with a loan officer in person.
Additionally, the terms, interest rates, and loan limits are different for each type of business applying for financing through the financial institution. These differences make it challenging to know exactly how much is available and at what cost, unless a full application is submitted.
Live Oak Bank small business financing options may be less flexible than other financial institutions since they are all term loans with fixed payments over time.
Finally, Live Oak Bank requires several personal and business financial documents to be submitted with each application, as well as requirements for time in business, revenue, and collateral available to back each loan.
Bottom Line
Live Oak Bank may be a viable option for small business owners looking for a term loan to help fund working capital needs, business acquisitions or mergers, expansion, inventory or equipment purchases, or commercial real estate purchases.
The financial institution offers several specific lending solutions based on the industry in which a business owner operates, making it more valuable to some seeking industry-specific financing.
However, the loan terms may be less flexible compared to other financial institutions, and the qualification requirements may be more stringent because of the industry-specific guidelines.
4.15
Live Oak Bank Small Business Financing

Melissa Horton has an MBA in Finance and has worked as a financial professional for the past 13 years, helping clients understand the often complex vehicles available for both lending and investment needs. She is passionate about financial literacy and strives to educate clients and the general public to empower them in making smart financial decisions. Her work has been featured on Investopedia, iGrad, APRFinder, and more.