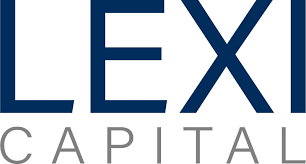 on Lexi Capital's website
What we like:
Investors get a six-month assurance plan
| | |
| --- | --- |
| What's offered | Self-directed gold IRAs |
| Annual fee: | $285 for the first year + $180 for subsequent years on accounts under $50,000; No fees on accounts over $50,000 |
| Minimum investment | $3,500 |
| BBB Rating | A+ |
See how Lexi Capital compares to other gold IRA companies
Lexi Capital is a retirement planning firm specializing in gold IRA investments. The company was created by a group of experienced entrepreneurs and has been in business since 2010.
In this review:
What does Lexi Capital offer?
Lexi Capital offers self-directed IRAs, with a focus on investments in gold and silver. In addition to these accounts, the company also provides personalized portfolio analyses and a complimentary six-month assurance plan, protecting its investors from short-term market fluctuations. The plan covers up to $500 per ounce of gold.
How much does Lexi Capital cost?
Lexi Capital gold IRAs come with several costs. If your account is $50,000 or less, you'll pay $285 for the first year and $180 for each year thereafter. For accounts over $50,000, the annual fees are waived.
The minimum investment is at least $3,500, and there is also a $14.95 shipping and handling fee for orders under $15,000. You can get a 3% discount on your order by using cash, wire payment, cashier's check, or trade for your order.
Customer ratings
Scams are common in the gold IRA industry, so it's important to consider a company's reputation, as well as its customer reviews and ratings before deciding where to invest.
Here are a few of Lexi Capital's reviews for reference:
| | |
| --- | --- |
| Source | Rating |
| Better Business Bureau | A+ |
| Trustpilot | 4.7/5 stars |
| Trustlink | 5 stars |
Where does Lexi Capital store my precious metals?
Lexi Capital allows investors to choose from either personal storage or storage at one of its secure storage facilities operated by Brinks and the Delaware Depository Services Company. For those that choose to store their gold and silver themselves, there is a $14.95 shipping fee for all order under $15,000.
Note: In most cases, you can't store gold held in an IRA at home. To learn more, check out our guide on whether or not you can setup a home storage gold IRA.
How to open an account
To open a gold IRA with Lexi Capital, you'll need to go through a short application process. According to Lexi representatives, most accounts are fully set up and funded in seven to 10 days.
1. Open your account.
To open a gold IRA with Lexi Capital, you'll need to fill out an online application. You'll need information about your other investments – IRAs, 401ks, etc., in order to do this. If you plan to rollover funds from one of these, you'll also the name of the plan administrator.
2. Fund your account.
Next, you'll fund your account. You can do this with cash, a check, or through a rollover from an existing retirement account.
3. Talk with your advisor.
Lexi Capital offers professional portfolio analyses for each new investor. Your advisor will talk with you about your existing investment portfolio, as well as how gold and silver investments can fit into that.
4. Purchase your metals.
You'll then buy the gold and silver you wish to hold in your IRA. Keep in mind: Per IRS rules, only certain metals are eligible for IRA purchases.
5. Ship your metals.
Finally, your metals will be shipped out — either to Lexi Capital's secure storage facility or to the home address you've set as your storage location.
Pros and cons of Lexi Capital
Includes a personalized portfolio analysis
Comes with a six-month assurance plan
Offers private/personal storage options
Cons
Very little information available on the company's website
Hard to get a hold of by phone
How can I withdraw from my account?
You can take distributions from your gold IRA just as you would any other retirement account. With that said, there is a 10% penalty for withdrawing funds before the age of 59.5. The withdrawal may also be subject to income tax.
To withdraw the funds, you can typically submit a request in your online account dashboard or fill out an IRA withdrawal form detailing the amount and your reasons for withdrawal.
Where to find Lexi Capital alternatives
Lexi Capital offers self-directed IRAs designed for investing in gold and silver metals. The company provides a decade of experience, a complimentary six-month assurance plan, and personalized portfolio analyses. To see how Lexi Capital measures up to other options, see our gold IRA guide.
---
To learn more about Lexi Capital, visit its website.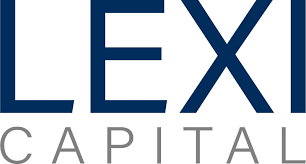 Learn More
Application process
Can apply online
What we like
Six-month assurance plan