How This Lawyer Paid Off $200K in Student Loans in Under 4 Years
Graduating from law school with $200K in student loan debt was difficult for Jordan Rothman. He was able to pay it off in under four years by cutting back and boosting his income, but there are a few things he wished he'd done differently.

Student loans accrue interest every day.
If you have $198,890 in student debt like Jordan Rothman, 31, did when he graduated with his Juris Doctor from Georgetown University Law Center – that might just keep you up at night.
"My student loans caused me a lot of stress," he said. "I viewed my student debt as a burden that would prevent me from achieving financial security. Thinking about the interest accruing on my debt each and every day stressed me out to an unbelievable degree."
That stress meant Rothman sprung into action to pay off his student loan fast after he graduated. Thanks in part to landing a great job at a law firm where he practices environmental law, toxic tort, and asbestos litigation, he was able to pay it all off just three years and 10 months after he started his repayment.
What He Learned During His Repayment​
1) The Benefits of Side Hustles
Many people who graduate from professional programs don't think they need side jobs in order to help repay their debt. After all, they can often earn more by putting in more hours at their primary job or building their practice. But sometimes a side job is key to increasing their income significantly, and allowing them to repay their debt more quickly. That's what Rothman discovered.
"The main reason I was able to pay off my student loans early was because I worked several part-time jobs that allowed me to devote additional cash to my student debt," he said.
While he put in extra hours at his primary job and earned hours-based bonuses, Rothman also made around $120,000 in three years from his side jobs alone. His part-time jobs included things like starting the blog StudentDebtDiaries.com, where he earned money via affiliate income and advertisements, working for a bar review company, freelance writing, and completing tasks through Amazon's Mechanical Turk.
>>Read More: Average Law School Debt
2) Cutting Back is Important… to a Degree
Rothman was able to put so much money toward his student debt because he continued to live like a student. "I saved money by cutting back on entertainment, vacations, and anything that I did not need," he said.
Although he gave up things like eating out and going to the movies, he didn't give everything up.
"Some people say you should skip coffee at Dunkin' or Starbucks, since this costs much more money than making coffee yourself," said Rothman. "However, that small pleasure really meant a lot to me, so I did not avoid this or any other small diversion that did not cost much and kept me happy."
He also motivated himself by splurging on takeout if he was busy working his side jobs.
"I reasoned that saving time by not cooking and boosting my morale would be more beneficial than taking time away from my side-gigs to cook meals myself."
Splurging on these small things helped Rothman stay committed to his debt repayment and kept him from feeling deprived when he cut back on bigger expenses.
3) Prioritize Your Loans… But Remember Other Goals
Rothman's loans were so stressful to him that he prioritized them over saving for a down payment for a home and building his retirement fund, but now he regrets being so focused on his student loans.
"I prioritized student loan repayment over saving for retirement, building a down payment fund, or any other financial goal," he said. "The reason why I prioritized paying off student debt was that student loans stressed me out in unbelievable ways, and I knew I could save tens of thousands of dollars in interest payments if I paid off my student debt early."
>> Read More: Best Law School Loans
But Rothman later realized he concentrated too much on repaying his loans when he could have been building a down payment to purchase a home. That shifted his mindset.
"It is important to pay off student loans early in order to avoid unneeded interest payments, but do not do this to the detriment of other life goals. You should balance this pursuit with saving for retirement and building a fund you can use when purchasing a home."
He also regrets missing out on his cousin's wedding in Costa Rica since he wanted to repay his debt instead.
"I have never taken a vacation in my adult life, and I regret taking this extreme position in order to save money," Rothman said. "I think you can be more moderate with striking a balance between recreation and paying off student loans."
A Major Accomplishment
Paying off student loans is an accomplishment in itself, but paying off almost $200,000 in student loans is a really big deal.
"I feel absolutely great about paying off my student loans. It is a huge accomplishment that has had an immensely positive impact on my life," he remarked.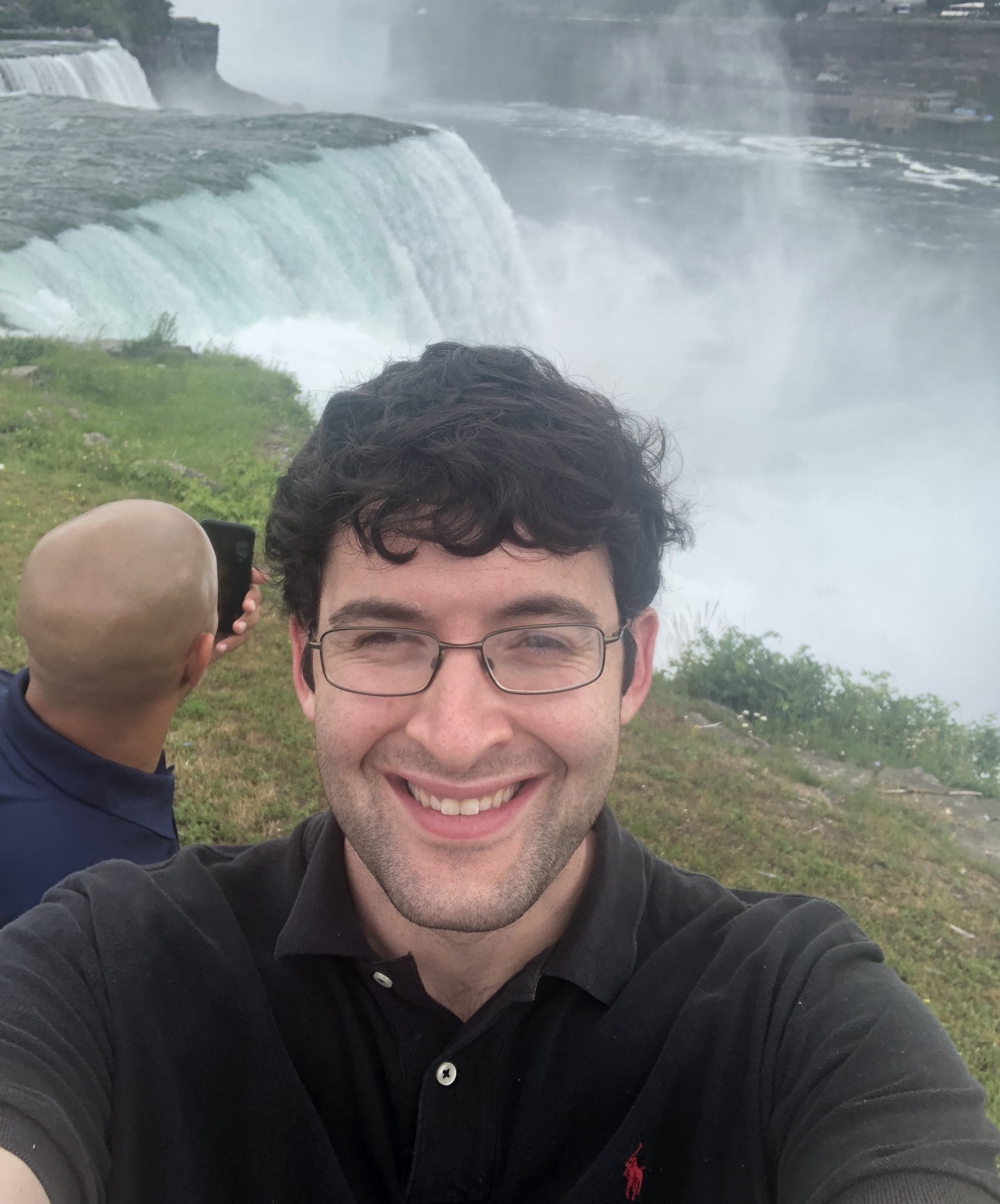 His next financial goal is to buy a home, save more for retirement, and open a business.
Now that he doesn't need to spend his extra income on his student loans every month, he has the capacity to make those dreams come true.

Jeff Gitlen is a graduate of the University of Delaware. He writes about a wide range of financial topics including student loans, credit cards, insurance, and more. His work has been featured on Bloomberg, CNBC, Forbes, Market Watch, and more.