With three years of grueling curriculum successfully conquered, someone you know is ready to move to a career that would make Perry Mason proud. The law school graduate has a short window to enjoy between the law school graduation ceremony and the countless hours it takes to study for a bar exam.
Whether you live down the street from a law school graduate or invested both money and time in ensuring the law school student emerged at a stately attorney, you need to consider a wide variety of gift options that aptly reward law school students that stuck it out to earn a degree. We provide some ideas in the latest edition of our Law School Graduation Gifts Guide.
---
Amazon Echo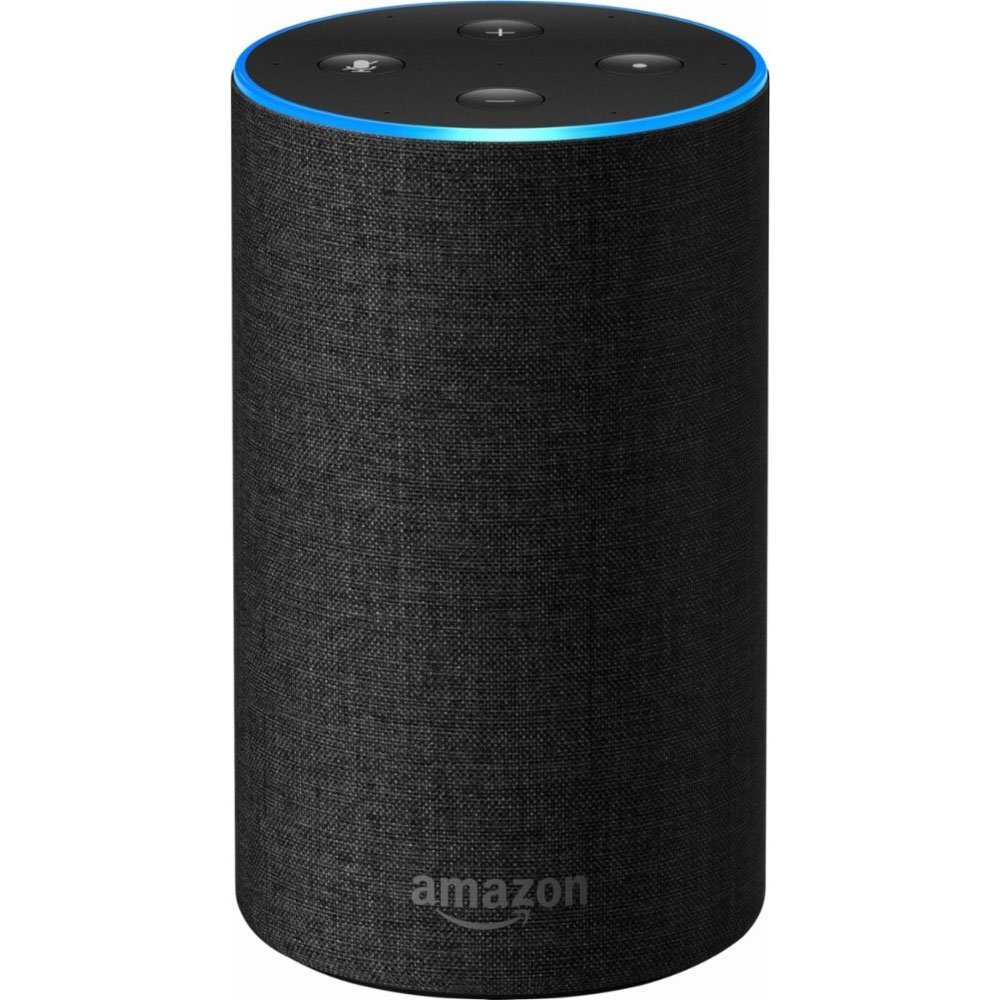 The Amazon Echo is the hottest tech gadget this graduation season. With voice-control, you can:
Play all your music from Spotify, Pandora, Prime Music
​Read audiobooks, get traffic reports, and stay up to the minute on breaking legal news​
​​Integrate with over 100 apps including UBER, Dominos, and more!
​Control most smart home devices like Nest and WeMo
Set alarms, reminders, and check your calendar
The ​Amazon Echo is the ultimate gift for graduates with a new office or apartment. It is always getting smarter and adding new features and skills.
Click Here to View on Amazon>>>​
---
Every Lawyer Needs One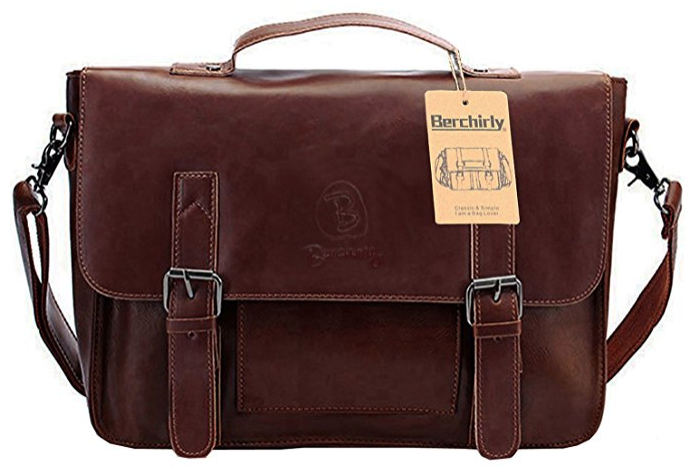 Attorneys shun the backpacks that carried the latest Supreme Court decisions during college for finely sculpted briefcases that make first impressions in a court of law. No attorney worth his or her legal salt walks into a courtroom carrying a faded briefcase replete with papers that barely fit inside. Your law school graduate needs to make a statement the minute he or she walks into a courtroom or client's home.
A hand brushed leather briefcase doesn't require a second mortgage to finance and it provides long lasting durability. Briefcases have transformed from hard, rectangular storage compartments into supple bags that hand comfortably over the shoulders. Leather bags also include space for storing laptops, which allows law school graduates to access the latest circuit court decision pertinent to the graduate's case. Briefcase manufacturers have taken design to the next level by creating retro satchels that remind attorneys of the days when legal news traveled by courier.
Click Here to View on Amazon>>>​
---
Welcome to the Law Office of Dewey Cheatum and Howe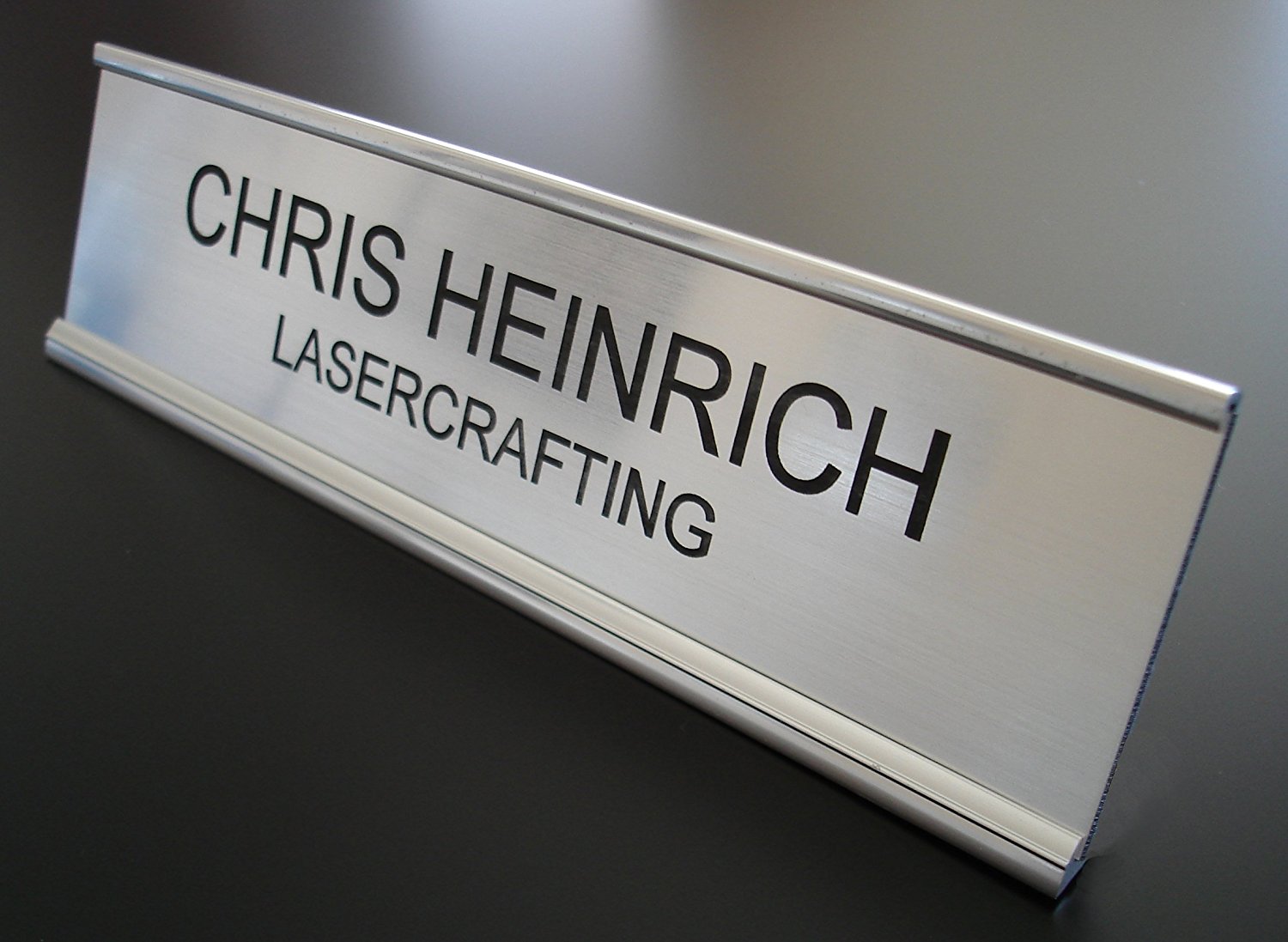 First impressions make a difference for attorneys, which typically occur during initial inquiries by prospective clients. Second impressions also matter, as second impressions come from clients that stand in front of the office door. Clients want to see a stylish name plate in big, bold letters welcoming them to the law firm established by the hungry law school graduate. Barren office doors suggest two things.
First, a barren office door suggests the professional working behind the door is cheap. Second, the lack of a name plate suggests the occupants behind door number one work for the CIA. You can up the name plate ante by buying several plates for the office door and each of the desks inside of the bustling law firm office.
Click Here to View on Amazon>>>​
---
Making the Office Exude Authority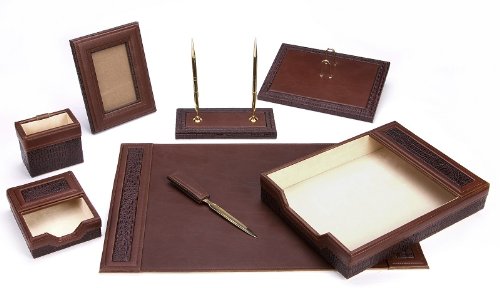 Nothing demonstrates the air of authority projected by an attorney better than a complete set of office furniture and equipment. If budget constraints prevent you from purchasing a set of business equipment and furniture, then consider bestowing one or more pieces upon the law school graduate that promote professionalism. Start with the desk, which contains authentic mahogany that glistens under room lights.
Enhance the comfort of law school graduate clients by buying soft, plush leather couches. Of course, you never want to make attorney clients too comfortable, as they need to practice sitting in rigid wooden courtroom chairs. Some manufacturers design and construct desk sets that fulfill attorney furniture needs. Lawyer office equipment that work as appropriate law school graduation gift ideas include lawyer-specific paperweights, fax machines, and laptop computers.
Click Here to View Desk Set on Amazon>>>​
---
The Legal Mind Requires Stimulation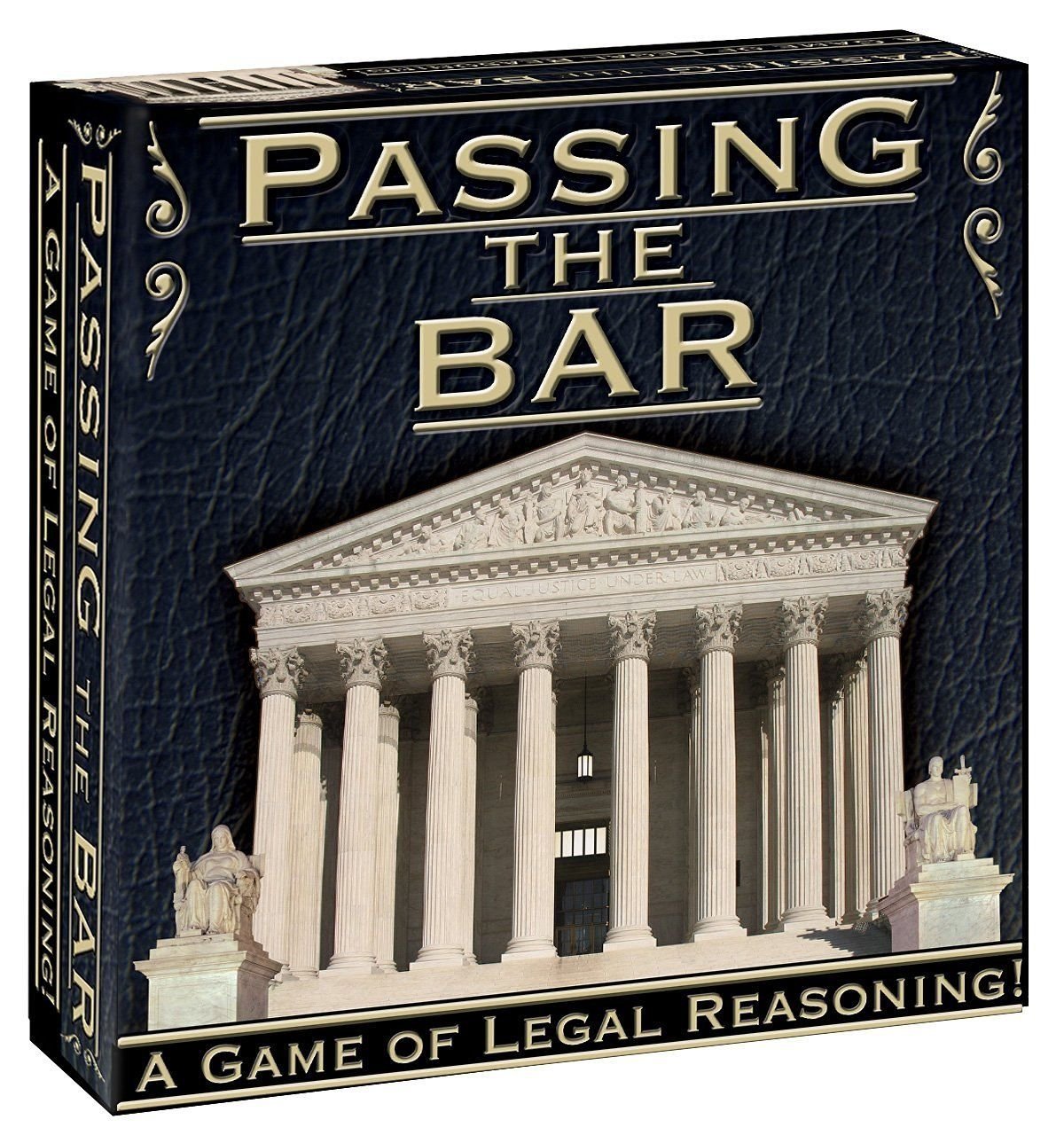 Your law school graduate didn't get earn a degree by relying on rote memorization. Accountants remember the names of the most significant court cases that molded the American legal doctrine. No, attorney possess unique critical thinking skills that when turned off, ensures client visits the electric chair.
You can help keep your law school graduate's head humming by gifting the newly appointed attorney with games that challenge the brain. Classic games such as chess keep the neurotransmitters flowing, but legal centric games do a much better shop of honing attorney analytical skills.
The Passing The Bar board game makes a great law school graduation gift, as it prepares aspiring attorneys for the next huge hurdle in their careers. Award winning LAWSUIT provides a realistic look at the pros and cons of pursuing lawsuits. If your law school graduate requires a respite from in depth legal thought, consider gifting a more lighthearted game or video game that demands not thinking, but just a clear set of eyes.
Click Here to View Desk Set on Amazon>>>​
---
A Toast to Your Career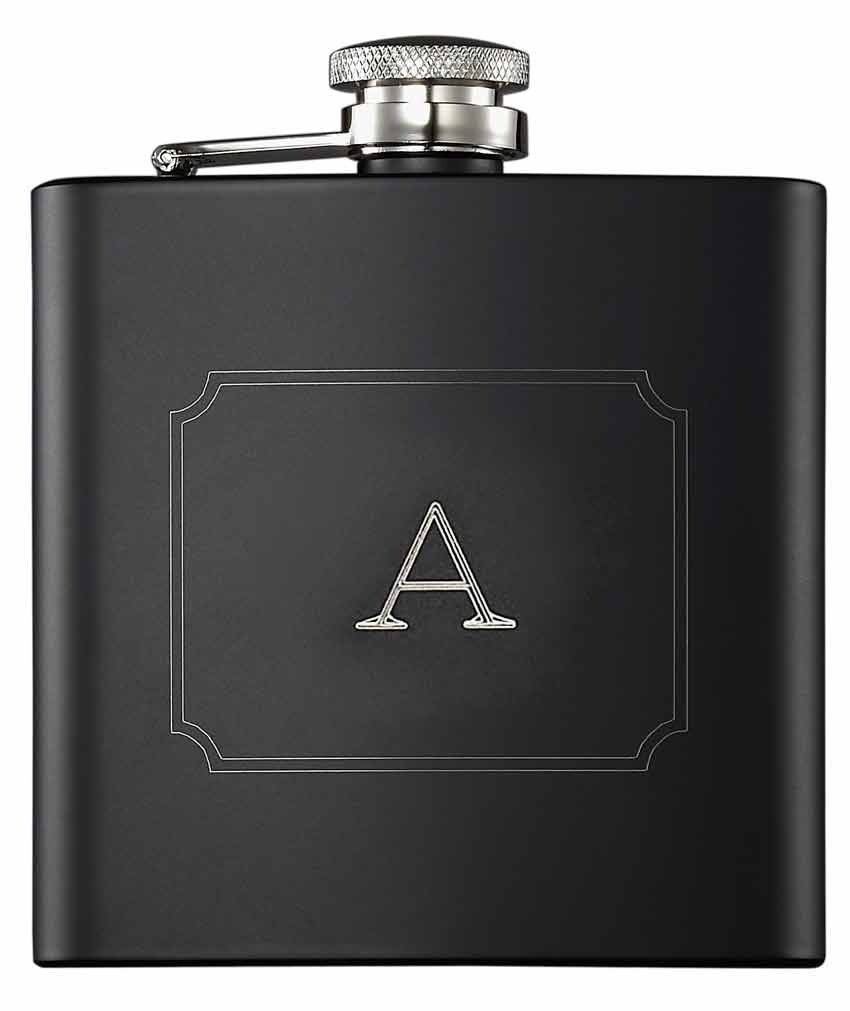 Some people might think buying booze for a law school graduate approaches tacky, but that is not the case for booze gifts that exude class. A six pack of Busch Natural Light cans doesn't commemorate the significance of a law school diploma. However, a bottle or two of Dom Perignon goes a long way towards conveying the message of congratulations.
Another classy way to gift alcohol is to fill a sleek aluminum flask with aged whiskey. Make sure to include the initials of the law school graduate on the front of the flask. Whiskey Club offers a wide selection of handcrafted bourbons and whiskeys that exude panache.
Click Here to View Desk Set on Amazon>>>​
---
Scales of Justice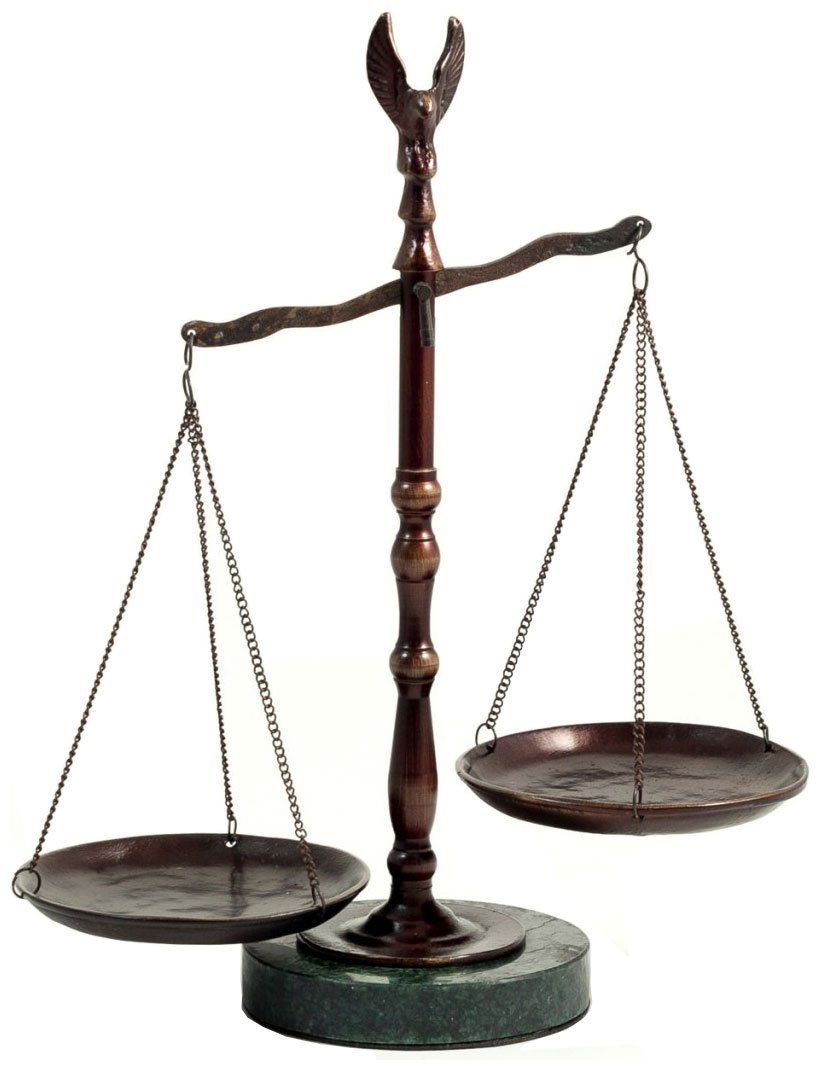 You know a doctor's office the moment you set foot inside by the trinkets that hang from the walls and line the mantels. The same principle applies to attorney offices, as most offices include some type of Scales of Justice replica.
From a standing scales of justice replica that dominates a burgundy desk to a photograph of the scales of justice on a court building, the law school graduate gift signals that the graduate has arrived.
Click Here to View Desk Set on Amazon>>>​
---
When in Doubt…
Sometimes, the best gift for a law school graduate allows the graduate to decide what to buy. After all, gifts such as booze, office furniture, and vacation packages assume that you know the preference of the law school graduate. Although gift cards often carry the label of little thought, the fact is gift cards provide you with the best way to bestow the right gift upon a law school graduate. All you have to do is to discover the law school graduate's favorite product niche and buy a card the gives the graduate carte blanche to buy anything from the product niche. From pet stores to restaurants, gift cards have emerged as one of the best gift options for any professional.
---
Relief for Temporary Financial Duress
Law school costs a lot of money, which graduates parlay into degrees that help them earn six and seven figure salaries. However, the time between graduation day and the first big case is a time of austere living. It is not uncommon for newly anointed attorneys to eat hot soup out of the can. Before they pay their dues, recent law school graduate need financial backing to get their feet off the ground. The best way to alleviate financial duress is by gifting law school graduates cold, hard cash. Close family members bestow substantial cash gifts that pare down student debt. If you are simply a family friend and want to gift cash, law school graduates appreciate a check that covers three figures.
Graduating from law school represents the apex of academic achievement. Students that earn law degrees deserve lavish gifts that honor their hard work. Yet, the law school graduation gift guide is more than bestowing lavish gifts upon law school graduates. Most law school graduates need financial resources and tangible assets to get their legal careers off the ground. In most cases, the gifts that fall under the law school gift guide do much more than send the message "job well done."
---
Give the Gift of a Vacation Escape
Law school graduates can expect to spend the vast majority of their working careers around people, some of which have done some pretty bad things. Bestowing a vacation package upon a law school graduate allows the newly minted attorney candidate the opportunity to unwind, before getting back to the grind of studying for a bar examination. We're not talking about any vacation package; we're talking an exotic vacation package. Buying an exotic vacation package for a law school graduates requires considerable financial resources. Between purchasing plane tickets, hotel accommodations, and a generous gift card for wining and dining, you can expect to pay four digits for this memorable gift. Think of the upside: When the inevitable time comes to represent you in court, you have a highly regarded attorney that wants to pay you back for your law school graduation gift.
---
We hope you enjoyed our Law School Graduation Gift Guide. Please let us know if you have any suggestions!

Dave Rathmanner, a graduate of the University of Delaware, regularly plans and writes content about student loans, personal loans, credit cards, small business loans, mortgages, and a variety of other financial products. Dave's work has been featured in the Chicago Tribune, Bloomberg, Forbes, CNBC, U.S. News, International Business Times, Consumer Reports, VICE, Yahoo Finance, NPR, and more.