Kabbage vs. OnDeck: Small Business Loans
Kabbage and OnDeck are two leading providers of online small business loans and lines of credit. Kabbage is better for small loans, but OnDeck may help more established businesses secure lower rates on long-term loans.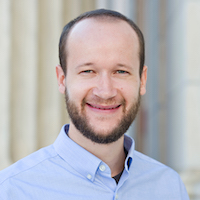 Until recently, small businesses in need of working capital had limited options. But online lenders have emerged to fill the void left by risk-averse brick-and-mortar banks.
Two online lenders that have established themselves as clear market leaders are Kabbage and OnDeck Capital. This comparison review will show you how they stack up.
In this comparison:
Kabbage vs. OnDeck: At a glance
| | | |
| --- | --- | --- |
| Rates (APR) | 1.5% – 10% of loan amount per month | Starting at 9.99% |
| Loan Amounts | $500 – $250,000 | Up to $500,000 |
| Time to Funding After Approval | 1 – 3 days | 1 – 3 days |
| Origination Fees | None | 0% – 4% |
| | | |
---
Both Kabbage and OnDeck offer short-term financing to small businesses. Their hallmark, as it is with most online lenders, is quick and easy access to capital.
With either lender, you can access general business term loans (reviewed above), business lines of credit, and loans for inventory financing.
Although their APRs are higher than those of traditional banks, the short-term nature of these loans enables businesses to control their total loan costs.
Both lenders have earned solid reputations and high marks from customers, and you can learn more about each in our full OnDeck business loans review and Kabbage business loans review.
OnDeck vs. Kabbage: Which business loan is best for you?
Sometimes it can be difficult to decide which lender is right for you. So, we've broken down some scenarios below where one option might be better than the other.
If you only need a little cash: Kabbage
Most lenders require you to take out a minimum amount to make issuing the loan worth their while. For many lenders, this minimum amount hovers around $5,000, but Kabbage allows you to take out as little as $500, making it perfect for closing small funding gaps.
Be aware, though that the overall rate applied to such small loans may be high.
If you need a large amount: OnDeck
On the other hand, if you need a very large amount to get your business up and running, OnDeck is a better option. OnDeck allows you to borrow as much as $500,000, whereas Kabbage won't let you take out more than $250,000.
If you need a longer repayment term: OnDeck
A longer repayment term means you'll be paying more in interest over the life of the loan. But it also reduces your monthly payment. OnDeck's long-term business loan allows you to pay your loan back over 15 – 36 months.
Kabbage, on the other hand, only offers loan terms of 6, 12, or 18 months.
If your business just started earning revenue: Kabbage
Most lenders require a business to have earned a minimum amount in the past year to qualify for a loan. For OnDeck, this amount is a modest $100,000.
However, Kabbage will approve you for a loan or line of credit if your business has earned at least $50,000 over the past year, or at least $4,200 per month over the last 3 months, making it a better option for new businesses that are still building their cashflow.
---
Kabbage vs. OnDeck: Final thoughts
Both lenders are big name brands and highly regarded in the online lending space, so it's tough to go wrong choosing either of them. The most important determinant in choosing between the two should be based on your particular need for capital.
However, neither Kabbage nor OnDeck is your number-one option. Our guide to the best small business loans can help you determine which type of loan you should get, and what your best options are.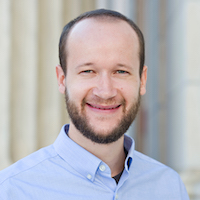 Daniel is a personal finance Editor at LendEDU. He has a BA in English and has written for ValuePenguin, LendingTree, Yahoo! Finance, Frontline Education, and LendEDU.