There is a lot riding on your credit history and score these days. A credit score is a crucial factor in many financial decisions and actions, such as qualifying for a mortgage or car loan, getting approved for an apartment, and qualifying for lower interest rates.
Although often misunderstood, your credit score is directly tied to financial decisions made both daily and monthly. For example, making timely payments on loans and credit cards, managing income in relation to expenses, and paying bills on time.
For people with no credit history or poor credit, there are a few relatively simple ways to start or build it, though it may take time. Additionally, while it's simple on paper, it's much harder to walk the walk when it comes to managing credit. Understanding credit is a good place to start.
Advertisement
No hidden fees, no penalty APR

Zero fraud liability for unauthorized charges
Annual Fee: $29
Purchase Regular APR: 26.24%
Understanding Good and Bad Credit
Because credit remains a mystery to some adults, knowing your number is the first step to improving it. The next step is understanding what that number means for your financial well-being.
A credit score is a numerical value assigned to each person based on their credit history. There is a deeper explanation in another section of our site about what determines credit. For now, it's important to see what the numbers typically mean in the grand scheme of things.
| Credit Score | Evaluation |
| --- | --- |
| 750 to 850 (max) | Excellent |
| 700 to 749 | Good |
| 650 to 700 | Fair |
| 300 to 649 | Bad |
How Long Does It Take to Build Good Credit
Before getting into it, you should know that in order to build credit, you need to first obtain a financial product that will actually get reported to a credit bureau. Only then will you actually be able to establish credit. There is another section below about common financial products.
Building good credit from scratch takes roughly six months of on-time payments. To start, you would needed to have taken out an installment loan, credit card, or other line of credit. After that six-month period, depending on several of the factors that go into a credit score, there is a decent chance that you could have a good or fair credit score. However, you need to manage your credit effectively during this time. If not done correctly, you could end of with a bad score.
While you can have some luck starting from scratch, trying to rebuild from a bad score is a different story. It might take up to a few years.
Some negative marks such as bankruptcies, delinquencies, and defaults take up to 10 years to be removed from your file. These would have an impact over that time period. Thankfully, they become less relevant during that time if you are effectively managing credit moving forward. You can steadily improve your score with responsible management of some form of credit such as a credit card. It may be hard to qualify for a financial product on ideal terms, but there are some products, such as secured credit card, designed for consumers in this situation.
Ask the Expert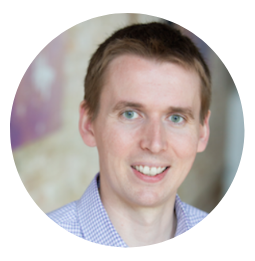 CEO and Co-Founder of Self Lender, a fintech startup with a mission to help people build credit, particularly those who are new to credit or who might not have access to traditional financial products.
If you don't have credit history, it can be difficult to convince a lender to extend you credit. However, there are some ways to build credit without already having a credit history.
First, ask for help. The easiest way to start building credit is by becoming an authorized user on your parents' credit card. Be aware that if you choose this approach, you will inherit your parents' credit history. If your parents don't have good credit, you probably want to skip this step.
Another option is to take $200 to $500 to use for a deposit on a secured credit card. These cards are similar to traditional credit cards except the bank requires a deposit that's usually equal to the credit limit on the card.
If you don't have the money for a secured credit card or don't want your money held in perpetuity, consider getting a credit builder loan instead. Some credit unions offer these products or you can access them online using an app like Self Lender. In a nutshell, you get a small loan, but the money is held in a bank account for 12 or 24 months. As you repay the loan, you build credit with all three credit bureaus. At the end of the term, you've paid off the loan and the bank account unlocks your money. It's effectively a savings plan that builds credit.
The trick is to build credit in a responsible way that keeps you from over-stretching your means or outspending your limits.
The first step in building and maintaining credit is to understand how credit works and what goes into deciding your credit score. There are five factors that determine how good your credit is, which include: payment history, the amount you owe, the types of credit you use, new credit lines, and the length of your credit history.
Basically, whenever you open a line of credit, make sure you do not use too much of it at one time, do not open too many new accounts in too short a time period, and make your payments on time, every time, over time. Period.
Ultimately, the best "medicine" for your credit is to prevent problems before they start, which is why understanding the basic ins-and-outs of credit is so important.
Remember, credit is like trust – it's easy to lose and hard to build. Simply put, your credit score is a proxy for trust. Both your credit score and credit report are used to determine your eligibility for loans, credit cards, insurance, renting an apartment, and can even be used for employment.
While there's no quick fix to making mistakes with your credit, which often stay on your credit report for 7 years, you can help by adding new positive information to your credit history. The best thing to do is to make your payments on time, in full, over time. Period.
Common Products Used to Build Credit
One of the most common ways to start building credit is to get a credit card (either secured or unsecured will work). With a credit card, you are establishing an account with revolving credit. This is reported to the credit bureaus. By making payments on time and avoiding excessively large rolling balances, you can start building a history that should be viewed positively.
Another way to build a credit score is through an installment loan. One example of an installment loan is a student loan. It's not recommended to secure a loan without cause, but if already in the works, a small loan could benefit your credit standing. By making payments on this loan, you are establishing a track record of handling credit effectively. This is reported to the credit bureaus and taken into account on your credit file. Again, the most important aspect of the process is making timely payments, and an installment loan should only be taken out for a purpose.
These are two forms of credit that commonly contribute to a consumer's credit file.
Author: Jeff Gitlen
Jeff Gitlen writes about a wide range of finance topics including everything from student loans to credit cards to small business financing. Jeff's work has been featured on a number of sites including Bloomberg, CNBC, Forbes, Market Watch, and more.