From Mortgages to Student Loans: How a Trump Administration Will Impact Your Personal Finances
January 5, 2017

Posted by:

Jeff Gitlen

Category:

Personal Finance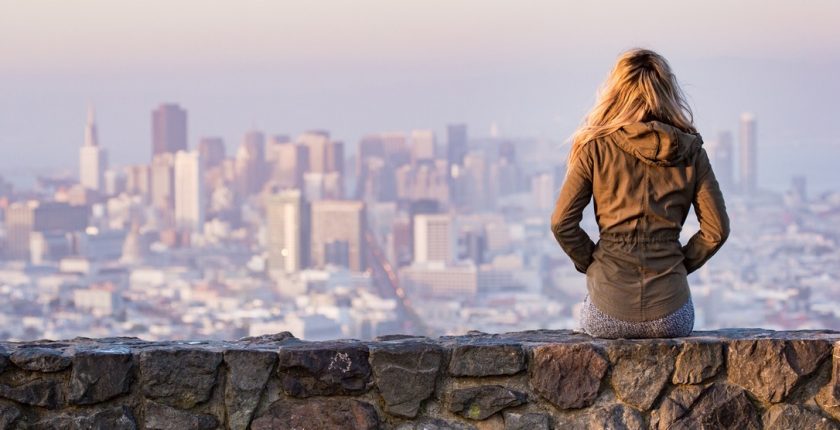 Finally, the presidential race is over. The Republican candidate, Donald Trump, is the president-elect, and the Republicans are in control of the congress. The promises that Trump made during his campaign now appear closer to reality. How will a Donald Trump presidency affect the student loan consumers? How will it impact your wallet? There are many things that are still unknown as far as Trump administration is concerned and what will happen during the transition. However, there are a number of things that are expected to happen and more specifically on personal finances.
Here are some of the ways the Trump presidency may affect your personal finances.
Taxes
Trump administration will lead to the passage of major tax cuts in 2017. Even though the specifics may not be clear now, his most recent proposals include cutting taxes by $6.2 trillion over 10 years, according to Tax Policy Centres estimates. According to the proposal, there will be swapping out of the current seven different tax brackets in favor of just three. Trump's plan also involves eliminating personal exemption from the tax code, which may not be balanced out by the increase in standard deductions for some.
The reorganization of taxes will make married joint filers pay 12% for those earning less than $75,000, 25% for those earning $225,000, and 33% for those earning more than $225,000. The single filers will pay half of the rates.
According to Mark Luscombe, the principal federal tax analyst at Wolters Kluwer, many people think that this tax reorganization and the plan to increase standard deduction for joint and single fillers should be able to lower taxes. At the same time, there are others that think differently and hold the opinion that Trump's plan will cause high tax rates for single parents, large families and upper-middle income single people.
Another proposal by Trump is child care expenses deductions for children under the age of 13. This will also include spending rebates of up to $1,200 for child care expenses for some low-income taxpayers.
The above tax changes have pros and cons depending on the particular tax. Some of the changes include the estate tax.
Student Loans
Student loans have been a burden to quite a number of college students and even graduates. As college costs skyrocket, many parents are having a tough time financially as they are forced to take student loans. However, there seems to be hope and excitement with the transition into Trump's administration among college students and graduates. This is because Trump hinted, on various occasions, that there will be several changes in the student loan system. The most drastic of the rumors involves the privatization of student loans which would be an interesting development to say the least. According to another more confirmed proposal, Trump's administration would cap federal student loan payments at 12.5% of borrowers' income for a maximum of 15 years. This is believed to be a more kind and generous move compared to the current system.
There is also a possibility of Trump's administration forcing colleges to share in some of the risks that students take on when they borrow loans. The colleges are also expected to invest the endowment money to reduce college costs. If they don't invest the endowment money, then Trump's administration may reconsider whether they deserve to keep those endowments tax-exempt. Despite a slight lack of details, there is hope that these changes will be a great money saver for parents and students.
Health Care
You may be able to get health care services at affordable rates and save money during the Trump's administration. Trump has, in most instances, said that the Affordable Care Act is not only expensive but also bad deal for many. His plan is to repeal "Obamacare" and adopt a new medical plan with improvements. The details of the new plan are as follows:
Repealing the Affordable Care Act and doing away with the individual mandate
​Promoting tax-free health saving account
​Enabling consumers to shop for prescription drugs in other countries
Allowing health insurance policies to be sold across state lines. This will happen as long as the plans comply with state requirements.
However, according to an analysis of Trump's plan by RAND Health, it was found that fewer people would have insurance coverage after this plan is implemented than are covered today. The insurance coverage for individuals may also become expensive.
Mortgages
As far as housing and mortgages are concerned, not much is expected to change. But the GOP 2016 platform shifted its stance on Fannie Mae and other government-sponsored entities. The Republicans seem to have agreed that Fannie and Freddie Mac should be reconsidered. This means that Fannie and Freddie continue to provide most of the market for single-family home loans.
As Trump plans to stimulate the U.S. economy by spending more on infrastructure, this may affect the financial markets. Consequently, investors are dumping bonds and causing other interest rates to rise. This is expected to affect the mortgage rates. It is not certain how much the rates will rise and for how long. It is time now for the home owners or buyers to strategize. The home buyers may be affected by both the mortgage rates and the federal government rules designed to cool housing. This will affect your personal finance if you are a home buyer.
Income and Jobs
Trump's administration is expected to make improvements on building and protecting job opportunities. He says that his administration can increase jobs by 25 million over the next decade by revamping tax, trade, energy, and other regulatory policies. He proposed increasing infrastructure spending and deporting millions of foreign workers who are in the country illegally. According to Moody's Analytics, however, many argue that this plan may cause a decline of up to 3.4 million jobs over the next four years.
Trump's administration is also expected to increase taxes and tariffs on China. He said that China has an unfair advantage over the U.S because it devalues its currency. Trump also plans to renegotiate or withdraw from trade deals which harm U.S workers.
As Trump's administration comes into play, many changes are expected to happen that will definitely impact your personal finances. From mortgages to student loans, much is expected to occur.