Financial Aid vs. Student Loans
Understanding financial aid vs. student loans can help you make the right financing decisions for your education. Find out more about your options.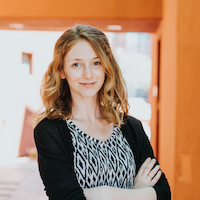 With the costs of tuition increasing every year, many students rely on financial aid to afford college. Financial aid is a broad term that encompasses various types of education financing, including grants, scholarships, work-study, and even student loans.
While student loans often fall into the category of financial aid, they're not the same as gift aid, such as grants and scholarships. You don't need to repay gift aid, whereas borrowers must pay back student loans with interest.
Understanding financial aid vs. student loans can help you differentiate between "free money" for school and student loans, which will cost more in the long run than you borrowed.
In this guide:
Financial aid vs. student loans
When it comes to financial aid vs. student loans, the distinction can be blurry. Student loans are often considered financial aid because they help students finance their education.
When you get your financial aid award letter from college, you can expect to see student loans listed alongside any grants and work-study awards. However, you don't need to accept the full amount of student loans for which you qualify. Limiting the amount you borrow could help you avoid burdensome debt after graduation.
Here are several major differences between financial aid like grants and scholarships and student loans:
| | |
| --- | --- |
| Financial aid (gift aid) | Student loans |
| Doesn't need to be repaid | Must be repaid |
| Can reduce your overall education costs | Will cost more due to interest |
| Often need- or merit-based | May or may not be need-based |
Note: Student loans are available from the federal government and private lenders. Federal student loans often have the most borrower-friendly terms, including:
Low, fixed interest rates
No required credit check
Various repayment plans and forgiveness programs
However, federal student loans come with borrowing limits. Private loans may be worth exploring if you max out your eligibility for federal student loans and still have a gap in funding.
What is considered financial aid?
Financial aid is money to help you pay for college or graduate school. It can come from the federal Department of Education, your state, your school, or private organizations.
The main types of financial aid you may encounter include:
Grants: Grants are a type of gift aid you don't need to pay back. They're often awarded based on financial need. The Pell Grant and the Federal Supplemental Educational Opportunity Grant (FSEOG) are two examples of federal grants.
Scholarships: As with grants, you don't have to pay back scholarship awards. You can find scholarships from your school or private organizations. They may be based on financial need, merit, extracurricular involvement, or other factors.
Work-study: If you have a financial need, you may qualify for the work-study program, which lets you earn money through part-time work up to a certain amount.
Student loans: Student loans are also financial aid, but they're not "free money." You can borrow student loans from the Department of Education, a private lender, or both.
What are student loans?
Student loans offer money for qualified education expenses, such as tuition, fees, books, supplies, room, board, and rent.
You must pay back any student loans you borrow with interest. Some lenders also charge origination fees, adding to your borrowing costs.
Most lenders let you postpone payments on your student loans while you're in school and for six months after you graduate—known as a grace period. However, interest may continue to accrue during this time, causing your balance to grow while you're in school.
The student loans available to you might include:
Federal Direct Subsidized loans: These loans are given to undergraduate students who demonstrate financial need. The government covers the interest while in school and during your grace period. Interest begins accruing once your grace period ends.
Federal Direct Unsubsidized loans: These loans are available to undergraduate and graduate students regardless of financial need. Interest starts accruing right away.
Federal PLUS loans: PLUS loans are available to graduate students and parents of undergraduates without adverse credit. You can borrow up to your school's cost of attendance. PLUS loans have higher rates and fees than Subsidized and Unsubsidized loans.
Federal Direct Consolidation loans: Consolidation loans let you combine multiple federal loans into one while choosing a new repayment plan. They can be useful if you want to simplify repayment but won't result in a lower interest rate.
Private student loans: Private student loans come from banks, credit unions, online lenders, and other private institutions. Rates and terms will vary by lender, and you must pass a credit and income check to qualify. Most college students apply with a cosigner, such as a parent.
Pros and cons of financial aid (including student loans)
Before accepting financial aid for college, consider the benefits and potential drawbacks.
Provides financial assistance so you can afford college 
Lets you focus on your studies, perhaps without requiring a part-time job 
Some forms don't have to be repaid 
Spread out the costs of college over time (in the case of student loans)
May not cover your full cost of attendance 
Scholarship and work-study programs can be competitive 
Some colleges practice scholarship displacement, meaning they'll reduce your eligibility for need-based aid when you earn scholarships 
Student loans can become a financial burden after college 
How do you apply for student loans and financial aid?
The process of applying for student loans and financial aid varies depending on where the aid comes from. You must submit the Free Application for Federal Student Aid (FAFSA) to access federal financial aid and student loans.
The FAFSA becomes available each year on October 1. It's a good idea to submit it as soon as possible because some financial aid is distributed on a first-come, first-served basis. You must submit the FAFSA for every year you're in school and want aid.
If you're pursuing private financial aid, such as private student loans or scholarships, you must apply with each lender or organization. For a private student loan, for instance, you might apply with a bank, credit union, or online lender.
You must submit individual applications if you're seeking scholarships from private organizations. Scholarship applications often ask for your transcripts, recommendation letters, and an essay, so start preparing as early as possible.
Student loans vs. financial aid: Which is better?
When it comes to student loans vs. financial aid, the better option is clear: Gift aid, such as grants and scholarships, is preferable to loans because you don't have to repay it.
That said, it's worth checking whether your college practices scholarship displacement, meaning it reduces your financial aid award after you earn scholarship money.
Work-study may be preferable to borrowing loans because you can earn money while in school. Ensure your job doesn't take too much time and energy away from your studies.
Should I try to get other types of financial aid before student loans?
Before borrowing student loans for college, pursue other types of financial aid, such as grants and scholarships.
1st priority: Scholarships and grants
Federal grants and work-study are awarded based on financial need, so you just need to submit the FAFSA to get them, in many cases.
However, you can apply far and wide for scholarships. Use scholarship guides and search engines to find opportunities. You might also ask your school counselor or college financial aid office for ideas.
2nd priority: Federal student loans
If you've exhausted these avenues for financial aid and still need funding, it may make sense to borrow a federal student loan. Borrowing federal student loans before turning to private loans is often wise.
3rd priority: Loans from your state or college
Your state or college may also provide student loans to students. Review the rates and terms of these loan options to determine whether they're more affordable than borrowing from a bank.
4th priority: Private student loans
If you're ineligible for loans from your state or college—or you aren't impressed with the terms of those you're eligible for—you might prefer to shop for student loans with private lenders.
Be cautious not to borrow too much, or you could face a challenging financial situation after you graduate. One guideline suggests not borrowing more than the salary you expect to make in your first year out of college.
Remember: You don't need to accept all the student loans offered in your financial aid award letter. Even if you're eligible for a particular loan amount, you can borrow less, so your education debt level stays manageable.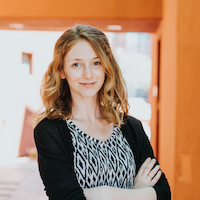 Rebecca Safier is a contributor to LendEDU who helps people make informed financial decisions, whether they're paying off student loans, improving their credit or working toward a savings goal. As a certified student loan counselor, Rebecca has written extensively on student loans, from featuring personal stories to covering data studies on the demographics of student debt to interviewing Andrew Yang and state legislators about their policy proposals. Having previously worked with students as a college counselor, Rebecca brings firsthand insight into the challenges of preparing for college to her work. In addition to student loans, Rebecca has covered a variety of personal finance topics, including personal loans, home equity, credit scores, and general money management. When she's not writing about all things finance, she's teaching blogging and SEO strategies on her blog, Remote Bliss.