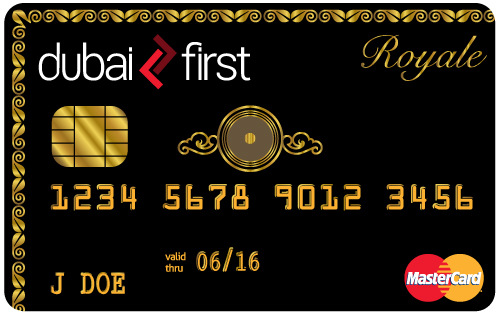 on Dubai First's secure website
What we like:
Supposedly, you get a dedicated relationship manager
| | |
| --- | --- |
| Introductory APR offer | Unknown |
| Rewards Rate | Unknown |
| Regular APR | Unknown |
| Annual Fee | Unknown |
See how this card stacks up to other exclusive credit cards
Card Summary
Pros​​​​​​​​​​
Considered the most exclusive credit card in the world, with the number of cardholders thought to be about 200, including the Dubai and Saudi royal families and extremely high net worth individuals​​​​​​​​
Zero credit limits and no restrictions with guaranteed approval of all charges — no matter how expensive​​​​​​​​
Dedicated relationship manager and lifestyle manager assigned to your account, available 24 hours a day, who can arrange everything from tickets to trips on a private jet​​​​​​​​
No specified benefits; instead, cardholders have unlimited access and privileges around the world​​​​​​​​
Cons​​​​​​​​
No way to apply; the card is invite-only, as Dubai First scouts its prospective cardholders​​​​​​​​
The low number of cardholders means the chances of being invited to get this card are zero for the average person — even the average multi-millionaire​​​​​​​​
Recommended Credit Score​​​​​​​​
There is no recommended credit score; in order to qualify for the card, you need to be invited by Dubai First.​​​​​​​​
Dubai First Royale Mastercard: The Elite Credit Card of the United Arab Emirates​​​​​​​​
The Dubai First Royale Card is touted as the most exclusive credit card in the world. Only available by invitation to the richest of the rich, the Royale card's edges are plated in real gold, with a .325 carat diamond in the middle.
In this review:
Benefits of the Dubai First Royale Mastercard​​​​​​​​
The Royale card isn't like other cards. It has no spending limit and no restrictions. Dubai First says that "Whatever he or she wants to swipe [the card] on, the transaction must go through. If the client likes a yacht on holiday, he or she should be able to buy it."​​​​​​​​
To help with those extraordinary requests, each cardholder has both a dedicated relationship manager to help with financial matters and a personal lifestyle manager, whose sole function is to find a way to meet any and all personal requests. One customer wished to try out the latest model of Porsche; his lifestyle manager arranged for him to fly via private jet to Stuttgart, Germany for a test drive. In another instance, seven Royale cardholders were brought to a private chalet to watch the Formula 1 race.​​​​​​​​
Other things that personal lifestyle managers can arrange include booking private jets, arranging invitations to exclusive events, chartering yachts, reserving tables at the top restaurants in the world at a moment's notice, VIP access to any and all worldwide sporting events, and much more. Dubai First prides itself on being able to meet any need or request for its members, calling it "royal lifestyle management."​​​​​​​​
Downsides of the Dubai First Royale Mastercard​​​​​​​​
The most obvious drawback is that you cannot apply for this card. In order to be approved, you must be scouted and invited by Dubai First. With only about 200 cardholders worldwide, it's not enough to be a multi-millionaire; you must also have the spending patterns and use for their exclusive services.​​​​​​​​
The lack of rewards programs or bonus points could be seen as a drawback, but the typical clientele for this card would have no need for it.​​​​​​​​
How It Compares to Similar Cards​​​​​​​​
The short answer is that no other card compares to the Dubai First Royale—and that's by design. The American Express Centurion Card, known informally as the "American Express Black Card," is also invite-only, but the criteria for an invite is somewhat less than the Dubai First.
The Mastercard Gold Card is another exclusive credit card that you can actually apply for. This card offers points back for everyday purchases and includes a 2% value for airfare and cash back redemptions. The card itself is made of 24-carat-gold.
Bottom Line​​​​
The Dubai First Royale Card has no real equals in the luxury credit card world. If you can get an invite to be a cardholder, you'll enjoy a limitless lifestyle with a truly royal experience. Getting the invite, however, will be the sticking point for most people — even those with many millions of dollars in their bank accounts.​
While waiting for an invite for the Dubai First Royale Mastercard, you can check out other exclusive credit cards (including those you can apply for yourself) or the best credit cards as rated by LendEDU.
---
LendEDU has partnered with CardRatings for our coverage of credit card products. LendEDU and CardRatings may receive a commission from card issuers.