Discover It for Students Credit Card Review
With bonus cash back in rotating quarterly purchases, incentives for good grades, and no annual fee, the Discover it Student Cash Back card is one of the best credit cards available to college students looking to build credit.

Some offers mentioned on this page may be outdated. To confirm offers and credit card details, check the issuer's website.
---
Discover It for Students Credit Card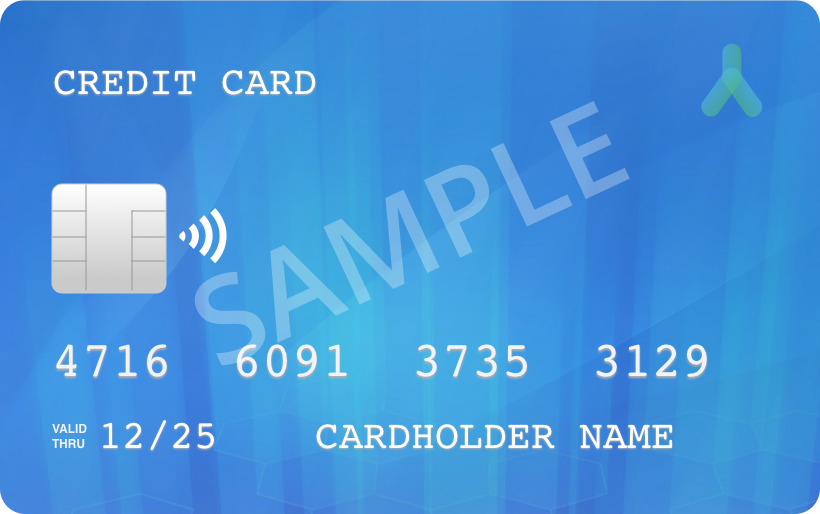 on Discover's secure website
Discover It for Students Credit Card
What we like:
$20 statement credit for each school year your GPA is 3.0 or higher (up to 5 years)
Intro Offer
Unlimited dollar-for-dollar match of all cash back you earn at the end of your first year
Rewards Rate
5% cash back in rotating categories (e.g. gas stations, grocery stores, restaurants, Amazon.com)

1% cash back on all other purchases
Regular APR
0% introductory APR on purchases for six months

After that, 15.24% to 24.24% standard variable purchase APR
Annual Fee
$0
See how this card stacks up to our top rated student credit cards
Card Details
Pros
Bonus cash back in rotating quarterly categories (up to $75)
Unlimited cash back match at the end of your first year
Good grade rewards
Free FICO credit score access
Excellent customer support
No late fee for your first late payment
No foreign transaction fees
Cons
Must keep track of rotating purchase categories for bonus cash back
1% cash back on regular purchases is subpar compared to some other cards
3% balance transfer fee for transfers that post to your account by Aug. 10, 2019 (after that, 5% balance transfer fee applies)
Recommended Credit Score
Is the Discover it Student Cash Back Card the Best Credit Card for Students?
Few credit card issuers offer cards strictly catered to students who want to establish credit without fretting over annual fees and minimum spending requirements. And of those limited options that are available to students, most have little to no benefits in the way of rewards or fun perks.
This is not true of the Discover it Student Cash Back card, however, which offers students the same rewards cardholders get with the regular Discover it. Zero annual fees and a high rewards rate make this card a terrific tool for students looking to jumpstart their credit journeys.
In this review:
Discover Student Card Benefits
The Discover it Student Cash Back card boasts one of the industry's best rewards programs for student cardholders, with cash back on every purchase and statement credits for good grades.
Cash Back Rewards
The most enticing aspect of the Discover credit card for students is the chance to earn bonus cash. Each quarter, Discover chooses a different category for its rotating rewards whereby cardholders get 5% cash back on up to $1,500 in qualifying purchases. The 5% cash back schedule is as follows:
January to March: Grocery stores
April to June: Gas stations, Uber, and Lyft
July to September: Restaurants and PayPal
October to December: Amazon.com, Target, and Walmart.com
For all other purchases, cardholders automatically get 1% unlimited cash back. Cash back rewards, which never expire, can be redeemed as statement credits or gift cards or can be applied to your total at Amazon.com checkout.
Signup Bonus
Instead of a traditional signup bonus that involves minimum spending for qualification, new Discover it Student Cash Back cardholders have a chance to double their cash back. With Cashback Match, Discover matches dollar-for-dollar the amount of cash back you earn in your first year, which means you could get as much as 10% back on qualifying purchases — a fantastic rate for a no-fee student credit card.
Good Grade Reward
Discover also incentivizes great work in the classroom. New cardholders who are currently enrolled in college and maintain a 3.0 GPA or higher can apply for a $20 statement credit for up to five consecutive school years.
Free FICO Credit Score Reports
Discover's free FICO score access is a great perk for students looking to start building credit on the right foot. This free tool explains in simple terms the factors that affect your score and provides advice for improving it, such as paying off your balance on time every month.
Downsides of the Discover it Student Cash Back Card
Discover's student card is ideal for those learning how to use credit wisely, but some of its most appealing perks are temporary. For instance, the Cashback Match program applies only to your first year as a cardholder, and the 0% introductory APR for purchases lasts just six months. After that, cardholders could face an interest rate as high as 24.24%, which could result in significant interest charges if you're unable to pay your monthly balance in full.
Furthermore, although 1% cash back is better than nothing, some other student credit cards offer higher rates that could result in a bigger bang for your buck.
How it Compares to Similar Cards
Another student credit card that offers no annual fees, a 0% intro APR, and comparable perks is the Wells Fargo Cash Back College card. As with Discover, Wells Fargo rewards student cardholders for spending in the first six months, with 3% cash back on all purchases at gas stations as well as drug and grocery stores.
Similarly, Capital One Journey Student cardholders get 1% cash back on every purchase and can further boost their rewards to 1.25% for every month they make on-time payments. However, unlike Discover and Wells Fargo, Capital One doesn't offer a 0% APR intro offer.
Discover it Student Cash Back vs Discover it Chrome for Students
If the Discover it Student Cash Back credit card isn't exactly what you're looking for, you might consider the Discover it Chrome for Students, which offers the same Cashback Match program, good grades rewards, and $0 annual fee.
Whereas the Student Cash Back card offers 5% cash back on rotating categories that need to be activated by the cardholder, the Chrome for Students card offers 2% cash back on gas and dining purchases up to a quarterly maximum of $1,000. Both cards offer the same security features, including $0 fraud liability, free Social Security number alerts, and a Freeze it feature to prevent new purchases on your account if you misplace your card.
Which Discover card you should choose really depends on whether you stand to earn more cash back with the Discover it's rotating bonus categories or with the Chrome's 2% back on gas and dining purchases.
Bottom Line
For those looking to capitalize on bonus cash rewards, the Discover it Student Cash Back card does require a bit of extra involvement to activate each quarterly bonus category.
If you'd prefer less hassle and don't mind missing out on the potential for 5% cash back, there are more straightforward options. But with great perks and no upfront costs, the Discover it Student Cash Back card is an excellent choice to start your credit history on the right foot.
>> Read More: Best Discover credit cards

Tyler Rice is a copywriter and author based in Charlotte, NC. He earned his BA in Creative and Professional Writing from Carnegie Mellon University. Tyler writes for various industries including personal finance, medical research and lifestyle hobbies, and is at work on a collection of short stories surrounding urban displacement in the New South.
Best Credit Cards by Type