Credit Karma Tax vs. TurboTax Comparison
Learn how TurboTax and Credit Karma's tax software compare and which is the better option. Learn specific areas where one may outperform the other and what is the best for you.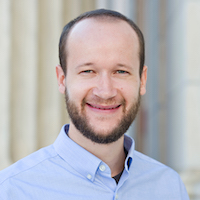 The tax season is creeping up and those W-2s, 1090s, and other federal and state tax forms will be making their way to your mailbox.
Though some citizens choose to seek the one-on-one help of a CPA or other tax preparer, others choose to use one of the many digital tax services available to consumers.
Both TurboTax and Credit Karma offer federal return and state filing services, the ability to upload W-2s, a knowledge base, and an easy to follow tax preparation process, but when it comes to Credit Karma Tax vs. TurboTax filing, which is your best bet?
In this comparison:
---
Credit Karma vs. TurboTax: At a glance
There have always been a few top-contenders in the tax preparation space, including TurboTax, but in recent years, Credit Karma has joined the ranks and now offers a completely free filing service.
While Credit Karma Tax focuses on offering a free solution to filers with a simple tax return, Turbo Tax offers premium features—for a price—to filers with more complicated returns, such as self-employed individuals and business owners.
You can learn more about each product in our full Credit Karma Tax review and TurboTax review. Next, we'll dig a little deeper to help you decide which is best for you.
TurboTax vs. Credit Karma: Which is best for you?
When competing products offer overlapping services, it can sometimes be difficult to identify which option is right for you. So, we decided to break down a few scenarios where one option makes more sense than the other.
If you want to file for free: Credit Karma Tax
Credit Karma will allow you to file both with the federal government and with your state for free.
TurboTax has a tiered pricing structure that offers various levels of complexity and support based on the software package you choose.
TurboTax Free Edition, allows users to file W-2 income, forms 1040Z, 1040A, and earned income or child tax credits free of charge; this includes state tax returns.
But advanced versions are priced as follows, and each of these will require an additional payment for state filing services—typically $40 to $45 per state.
Deluxe: At turbotax-tax-1444-fedtaxfee this package allows users to maximize their returns, claim charitable donations, and get the homeowner tax breaks, as well as other deductions.
Premier: Available for turbotax-tax-1451-fedtaxfee, this package includes all the Deluxe features plus the ability to report rental property investments and income.
Self-Employed: At turbotax-tax-1453-fedtaxfee, this is the top tier of the TurboTax product line. It includes all features available to Deluxe and Premier customers but is expanded to account for the needs of freelancers, independent contractors, etc.
Live: Users that want to secure the live help of a CPA or EA can do so by selecting the TurboTax Live service, which is available at all levels above, but with an additional cost. The basic addition starts at turbotax-tax-1450-livefedtaxfee with each tier increasing in price and maxing out at turbotax-tax-1454-fedtaxfee.
If you just need to file a basic return: Credit Karma Tax
If you're a typical employee who only needs to file a Form W-2, Credit Karma is probably your best bet.
Both Credit Karma and TurboTax offer free filing for this type of basic return, so you could go with either. But TurboTax will frequently attempt to upsell you to a paid version of their program for things like investment gains or losses and itemizing deductions.
And since you're not filing any complicated forms, you shouldn't need the extra guidance TurboTax provides.
If you're self-employed or own a business: TurboTax
If you're self-employed or you run your own business, tax time can be complicated. Because of this, we recommend going with TurboTax.
The extra guidance and capabilities of TurboTax may come in handy when you're trying to deduct business expenses and track your total tax liability. Plus, you can utilize Quickbooks Self Employed to manage your businesses income and expenses for free.
However, keep in mind you'll have to pay extra for both TurboTax Business and TurboTax Self Employed.
If you expect to receive a schedule K-1: TurboTax
As with the previous point, individuals who are expecting to receive a schedule K-1 should opt for TurboTax, since Credit Karma has limited support for these documents.
This may apply to you if you own a rental home or own part of a multi-member LLC, among other cases.
If you want online customer service: TurboTax
If you want online customer service, TurboTax wins. While Credit Karma offers an online resource center and answers to frequently asked questions, you can't get one-on-one help from a representative.
TurboTax Live allows you to chat with a CPA or EA year-round to get advice on how best to manage your taxes—if you're willing to pay for the upgraded service.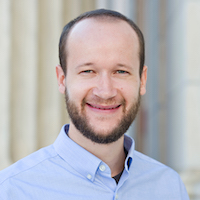 Daniel is a personal finance Editor at LendEDU. He has a BA in English and has written for ValuePenguin, LendingTree, Yahoo! Finance, Frontline Education, and LendEDU.