CitiMortgage Review
CitiMortgage features a variety of home loan options, including options for home buyers who aren't able to make the standard down payment or who have a low credit score.

Key Points:
CitiMortgage offers standard loan packages, such as fixed-rate and adjustable-rate loans.
It also offers government-backed options, such as FHA and VA loans, but not USDA loans.
CitiMortgage's HomeRun Mortgage program features low down payments, flexible credit requirements, and homeownership education for low- to moderate-income home buyers.
CitiMortgage Fixed-Rate Mortgage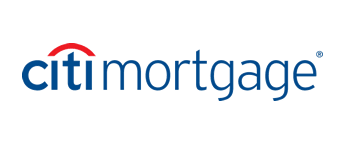 CitiMortgage Fixed-Rate Mortgage
What we like:
Predictable payments, several term options, and discounts for Citibank members
| | |
| --- | --- |
| Minimum Credit Score | Not disclosed |
| Minimum Down Payment | Not disclosed |
| Loan Terms | 15 or 30 years |
| Other Loan Types | Adjustable-rate, refinance, jumbo, FHA, VA, HomeRun Mortgage. Credit requirements and terms may vary |
See how CitiMortgage stacks up against top mortgage options
---
Researching mortgage options can be overwhelming, but we aim to give you an honest and comprehensive overview of your options. If you prefer to get your home loan from a large, established company, consider the CitiMortgage program from Citibank.
This CitiMortgage review will cover everything you need to know to decide whether a Citibank home loan is right for you.
In this review:
CitiMortgage: by the numbers
| | | |
| --- | --- | --- |
| | Minimum down payment | Loan terms |
| Fixed-rate | Not disclosed | 15 or 30 years |
| ARM | Not disclosed | 7/1 |
| HomeRun Mortgage loan | 3% | Not disclosed |
| Mortgage refinance | Not disclosed | 15 or 30 years |
Citibank home loan options
Citibank offers home loan options that can help make your homeownership plans affordable:
Fixed-rate loans
One of the most popular mortgage options is the fixed-rate loan. Fixed-rate loans have a set interest rate and predictable monthly payments for the loan's duration.
A fixed-rate loan from CitiMortgage could be a fit if you plan to live in your home for a long time because it'll spread payments evenly over the loan term. If you want to pay off your mortgage quickly, a fixed-rate loan may not be the best option.
Adjustable-rate loans
An adjustable-rate loan from CitiMortgage can give you the opportunity to pay off your mortgage more quickly, and it's a smart choice if you don't plan to stay in your home long.
An adjustable-rate mortgage (ARM) begins with a low interest rate for a number of years, and then the loan will adjust based on financial market prices.
CitiMortgage ARM terms start at 7/1. The first number indicates the number of years you'll pay the starting interest rate and the second the frequency (in years) at which the interest rate will adjust after that.
Jumbo loans
Jumbo loans let you borrow a higher amount. If you are buying an expensive home or in a pricy market, consider CitiMortgage's jumbo loan options.
Eligibility
CitiMortgage doesn't disclose much about its jumbo loans. However, jumbo loans typically require a down payment greater than 20%.
The total loan amount must exceed conforming loan amounts, which vary depending on the property's location.
FHA loans
CitiMortgage participates in federally backed first-time home buyer programs, including the FHA loan program, which offers low-down-payment mortgages guaranteed by the U.S. Federal Housing Administration.
FHA loans are designed for first-time home buyers or buyers with little cash for a down payment, a low credit score, self-employment income, or a limited employment history. CitiMortgage offers FHA loans at a fixed or adjustable rate.
Eligibility
Citibank doesn't disclose the required down payment, but a minimum of 3.5% is typical for FHA loans.
An upfront FHA mortgage insurance premium of 1.75%, which is customary on all FHA loans.
VA loans
Another federally backed mortgage option, the VA loan is guaranteed by the U.S. Department of Veterans Affairs and offers lower interest rates, closing costs, and down payments than conventional loans.
Eligibility
Citibank doesn't disclose the required down payment, but VA loans can require as little as 0% down.
You must be a current or former member of the U.S. Armed Forces or family of a servicemember.
>> Read more: Best VA Lenders: 0% Down Payments for Veterans
HomeRun Mortgage program
A signature program of CitiMortgage, the HomeRun Mortgage program is designed for low- to moderate-income buyers. It offers a low down payment, flexible credit requirements, and homeownership education.
The Citi offers the HomeRun Mortgage to buyers who make less than 80% of the median income in their area. It also offers a mortgage revenue bond and mortgage credit certificate programs, and a community assistance program to help with down payments or closing costs.
Eligibility
Mortgage Refinancing
Mortgage refinancing companies replace your existing mortgage loan with a new one, and it can be a good strategy to reduce your interest rates or lower your monthly payments if you've experienced financial changes since you took out your original loan.
Citibank offers fixed-rate or adjustable-rate mortgage refinancing options. Our mortgage refinance calculator can help you determine how much you could save through refinancing.
Pros and cons of a CitiMortgage loan
Nationally recognized bank.
Exclusive perks for Citibank members.
Plentiful loan options with low down payments.
Local branches in all 50 states.
Does not offer USDA loans.
Does not offer online preapproval for loans.
Charges a mortgage application fee.
CitiMortgage rates
Mortgage rates vary based on the market and your financial situation. Factors that can affect your mortgage rate include:
Market rates.
Credit score and credit history.
Debt-to-income ratio.
Mortgage points.
Eligibility & application requirements
Eligibility will vary by loan type (see above loan options for specific details), but here are some general requirements to be aware of:
Credit score: CitiMortgage does not disclose the minimum credit score required for its loans, but 620 is a typical minimum for similar lenders. Some options have lower credit score requirements.
Down payments: A 20% down payment is required to avoid private mortgage insurance, although you may be able to qualify for a mortgage with less. But do the math to figure out how much you can afford to pay. Our mortgage calculator can estimate your monthly payments based on how much of your home cost you borrow.
Mortgage insurance: You'll be required to pay for private mortgage insurance for any loan without a 20% down payment, but CitiMortgage doesn't require it for the HomeRun mortgage.
How to apply for a CitiMortgage loan
Applying for a Citibank home loan starts with an online application, where you'll provide contact information, employment information, income, assets, and the address of the property you want to purchase, for yourself and any co-borrowers.
Then a loan officer will contact you and guide you through the rest of the application process, and you'll be charged a nonrefundable application fee. After completing the application with the loan officer, you can check your application status and complete any other required tasks online.
Other info you'll need to apply
Basic financial information:
Social Security number.
Address
Proof of income.
Bank or asset statements from the last two months.
Federal tax returns from the last two years.
Employment history for the last two years.
W-2s from the last two years.
Credit Information (as applicable):
Verification of rent or canceled rent checks.
A written explanation of credit report inquiries or late payments.
Bankruptcy discharge and schedule of creditors.
Addresses of all real estate you own and mortgage lender information.
Property information:
Address and sale price of the purchase property.
Verification of fund source for the down payment.
Property type (single-family home, condominium, townhouse, etc.).
Copy of signed purchase agreement.
Contact information of your homeowner's insurance agent.
Copy of the canceled earnest money deposit check and verification that it cleared.
CitiMortgage alternatives
The mortgage company you borrow from will be a part of your life for decades, so it's a good idea to compare options from a few lenders. Check out our list of the best mortgage lenders to get prequalified quotes from several before you make a decision.
If you're interested in national brick-and-mortar mortgage lenders, consider Wells Fargo or Chase Bank. If you want to compare Citibank to smaller, newer, online mortgage companies, consider a mortgage from Better or SoFi.

Carrie Ott is a graduate of Calvin College, where she earned dual honors degrees in Japanese and linguistics before moving on to Aston University for a master of science in forensic linguistics. She has worked as a copywriter, editor, and content production manager for nearly a decade, with a focus on finance, health and wellness, and catering. She lives near Detroit with her husband and a plethora of rescue and foster reptiles. During her free time, she enjoys traveling, competitive speedrunning, video games, and painting or sketching.