Citi Simplicity Credit Card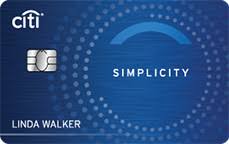 on Citi's secure website
Citi Simplicity Credit Card
| | |
| --- | --- |
| Intro Offer | 0% intro APR for 21 months from date of first transfer |
| Rewards Rate | None |
| Regular APR | 16.24% – 26.24% |
| Annual Fee | $0 |
See how this card stacks up to our top rated low balance transfer credit cards
Citibank, a sub company of Citigroup, offers multinational financial options for consumers across the world. They were founded in 1812, and a majority of their branches are located within the United States. You will find a majority of their locations around major metropolitan areas, like New York City, Los Angeles, Chicago, and Washington D.C.
They also have locations in Latin America, Asia, Europe, Africa and even the Middle East. One thing that Citibank offers that catches most people's attention is their credit cards. The Citi Simplicity Credit card is one of their most popular choices for people who want a no hassle card.
Benefits and Rewards
Unlike rewards cards on the market that offer rewards when you make purchases, the Citi Simplicity credit card takes a simple approach for their customers. It is a non-rewards card, but that doesn't mean that it doesn't come with its fair share of benefits for cardholders. Let's see what types of benefits cardholders can expect with this card.
One of the best features with this card is the fact that it offers you a whole lot of extras. Whether you like to travel, shop, or just stay protected- they have you covered. Travel is made easy with their travel assistance support, roadside assistance, auto rental insurance, and flight accident insurance. Shopping is better with their extended warranty program and purchase protection. Best of all, fraudulent activity stands no chance with Citibank. They have a $0 fraud liability that ensure that you are never held responsible for any fraudulent charges on the account.
Citi also makes it convenient for you to have an account with them. Use their online and mobile banking apps to keep track of your account from day to day. You may also opt for paperless billing to help cut down on paper use. With online banking, who needs paper anyway?
You can also rest assured in knowing that your card is equipped with the new chip technology. This makes swiping your card a lot safer, and definitely helps to make you feel better about it.
Rates and Fees
Rates
Min APR: 13.24%
Max APR: 23.24%
Balance Transfer: N/A
Cash Advance: N/A
Fees
Annual: $0
Late Payment: $35
Balance Transfer: $5 or 3%
Foreign Transaction: 3%
You may think that the Citi Simplicity Credit card is lacking a bit when it comes to benefits and rewards, but this is a balance transfer credit card. Let's look into the rates and fees. Unlike many other cards, you will have a zero interest rate for the first 21 months of having your account open. That means that you won't pay any interest- at all- for 21 months on qualifying purchases.
So, what happens when it has been 22 months? The interest rate after the introductory period will range anywhere from 13.24% to 23.24%. This is still a pretty reasonable interest rate. One thing that people look into when looking for a credit card is the penalty APR, and when it will apply. You will have a higher interest rate applied to your account if you have a missed payment. The penalty APR is 29.99%.
Before you decide if this is the right card for your needs, you will want to know about all of the fees as well. Let's start by saying there is no annual fee. That's right- none! This is part of what makes this card 'simple'. While there are no annual fees or late payment fees, there are certain fees that come along with this card that you need to know about. First, there is the balance transfer fee, which is 3% or $5. For cash advances, the fee will be 5% or $10. There is also a fee for returned payments of up to $35.
If you travel out of the country or do foreign purchases, then you will also need to know about the foreign transaction fee. For each purchase, there will be an additional fee of 3% of the total transaction cost in U.S. dollars (after conversion).
Final Thoughts
So, what do we think about the Citi Simplicity Credit Card? The name really does say it all. It is simple, with zero interest for 21 months, no annual fee or late fees. There really isn't much that you have to keep up with. While you can't earn rewards, some people just like to have a credit card that allows them to have the money available when they need it. If you don't spend a lot on your credit cards, this may be more ideal for you than a rewards based credit card that rewards you for how much you spend.
Not satisfied? Check out some of the best Citibank credit cards that we have reviewed.
4.20
Citi Simplicity Credit Card
Author: Jeff Gitlen
Jeff Gitlen writes about a wide range of finance topics including everything from student loans to credit cards to small business financing. Jeff's work has been featured on a number of sites including Bloomberg, CNBC, Forbes, Market Watch, and more.
Best Credit Cards by Type