Some offers mentioned on this page may be outdated. To confirm offers and credit card details, check the issuer's website.
---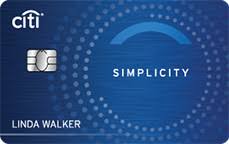 What we like:
Great for consumers who currently pays high interest on their debt
Intro Offer

0%

intro APR for

21 months

from date of first transfer

Rewards Rate

None

Regular APR

16.24%

–

26.24%

Annual Fee

$0
See how this card stacks up to our top rated low balance transfer credit cards
Card Summary
Pros
The longest introductory

0%

APR period available
No annual fee
Perks include Citi Identity Theft Solutions, EMV chip, and $0 liability
No late fees
No penalty rate
Cons
5%

balance transfer fee
Potentially high APR after intro period runs out
Intro APR on new purchases is only

12 months

No rewards or cash back
No signup bonus
Recommended Credit Score
City Simplicity Review: Get the Longest Balance Transfer Period Available
In the category of balance transfer cards, the Citi Simplicity card stands out for its exceptionally long 21-month introductory 0% APR. However, the intro purchase APR only lasts for 12 months, and a lack of rewards or fun perks makes this an unexciting option for long-term use.
In this review:
Benefits of the Citi Simplicity Card
The Citi Simplicity's biggest benefit is found in the long introductory period for balance transfers as well as its low fees.
21-Month

Balance Transfer Period

This card comes with a 0% introductory APR for 21 months on balance transfers (the longest available) beginning on the date of first transfer and 12 months on purchases. Balance transfers have to be completed within four months of opening your account, whereas the intro APR on purchases begins on the date of account opening. Following the 18-month intro period, the variable APR ranges from 16.24% to 26.24%, depending on creditworthiness.

However, the balance transfer fee (5% of the amount of each transfer of or $5, whichever is greater) is among the highest out there, as many balance transfer cards charge 3% — and some don't have balance transfer fees at all.
Low Fees
The Citi Simplicity card has no annual fee, no late fees, and no penalty APR fees, saving you potentially hundreds of dollars each year. The card does have a 3% foreign transaction fee, so you might want to leave it at home when traveling abroad. Cash advance fees also apply.
Citi Simplicity Customer Service
The Citi Simplicity card comes with personal help available 24/7 — all you have to do is call 1-800-347-4934 and say "representative" to connect with someone quickly.
Citi cards also come with automatic account alerts you can set up to stay on top of payment due dates (you can choose any available due date based on your own bill payment schedule for ease of budgeting) or get notified if you're approaching your credit limit.
Other Perks
Other perks that come with the Citi Simplicity card are:
Free FICO score access
$0 liability on unauthorized charges, identity theft protection, and fraud early warning
EMV chip protection for increased security
Downsides of the Citi Simplicity Credit Card
Although the 21-month intro APR period on balance transfers is impressive, the 5% balance transfer fee might outweigh that benefit depending on how much debt you have to transfer. Most other credit cards charge 3% balance transfer fees, but with a shorter timeframe — so if you think you can pay off your transferred balance in 12 or 18 months, you might consider those instead.
Beyond the great rate on balance transfers, the Citi Simplicity card comes with no cash rewards program and has a potentially high interest rate after the intro period, so it's not a particularly attractive option for long-term credit card use. Many rewards credit cards offer shorter intro APR periods of their own.
Something else to keep in mind: If you take advantage of the balance transfer offer, both new purchases and unpaid purchase balances will start accruing interest after the intro period ends, and will continue doing so until all balances are paid in full.
How It Compares to Similar Cards
Citi Simplicity is the only card to offer a balance transfer period of 21 months, and a lack of fees can translate significant savings for some cardholders who occasionally forget to make on-time payments. When it comes to rewards and other perks, though, Citi Simplicity comes up low on the list.
Citi Simplicity vs. Citi Diamond Preferred
The Citi Diamond Preferred card is similar to the Citi Simplicity in many ways. The Citibank card offers an intro 0% APR for 18 months on both purchases and balance transfers, making it a better option for consumers who plan to make a large upfront purchase and pay for it over time.
Following the introductory APR period, the standard variable APR is slightly lower with the Diamond Preferred than the Simplicity, ranging from 15.24% to 25.24%. The Diamond Preferred card also gives you access to additional perks, like Citi Private Pass and Citi Concierge.
Overall, the Diamond Preferred card is probably a more attractive choice for long-term use than the Simplicity card, even without a rewards program.
Bottom Line
The Citi Simplicity card will appeal the most to cardholders who want to transfer a large balance and enjoy paying it off interest-free over 21 months. If you want rewards or signup bonuses, however, consider an option outside of the Citi Simplicity.