Chase Home Equity Loan Review
Chase is a well-respected bank that offers a HELOC product without an application fee. However, there is no Chase home equity loan, and you do need to pay an annual maintenance fee on the HELOC.

Figure Home Equity Line Review
Figure offers a loan called the Figure Home Equity Line. It's an all-digital product, which means you can get approved virtually instantly and receive funding quickly. You can use loan funds for any purpose and interest rates are considered competitive.

Spring EQ Review: Access 100% of Your Home Equity
Spring EQ provides fast home equity loan funding and lets you borrow up to 100% of the value of your home. Rates are competitive and the process of qualifying is simple, but you will need a credit score of 640 or higher to get a loan.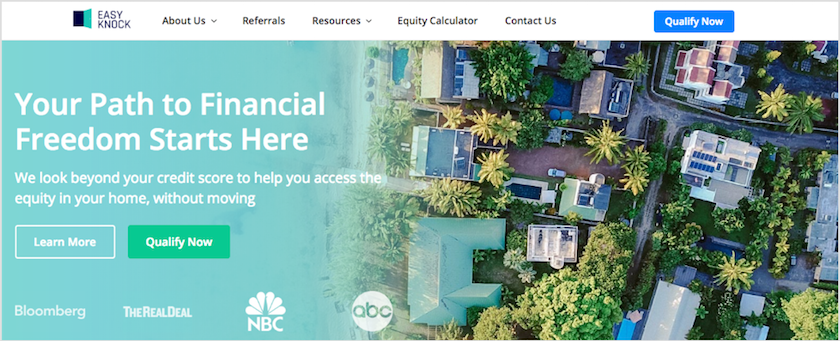 How Does EasyKnock Work?
EasyKnock is a financial product that lets homeowners get cash from their home equity without moving. EasyKnock buys homes, and then allows sellers to stay as tenants. Homeowners have the option to repurchase the home or move.

Bank of America Home Equity Line of Credit Review
Those interested in Bank of American home loans should know only HELOCs are available. These are still a solid option because of possible interest rate discounts and extensive online services. However, borrowers should only borrow what they know they can repay or risk losing their home to foreclosure.