If you haven't heard about cash back sites, then you're behind the times. Cash back sites have been around for years and have earned a legion of loyal followers because they offer cash, rewards, or credits for simply shopping online and buying things you would normally buy anyways.
The cash sites get paid a percentage of everything you buy from certain online stores that they have a partnership with. When you shop online at those stores, they pass some of that money onto you. You can get up to 40% of your purchase back.
There are number of different types of cash back sites. Some just offer you cash back when you buy online while others also offer you other ways to earn money or points by doing things like referring other members, filling out surveys, reading emails, using their search engine, watching videos, or other things.
The reason why so many people use cash back sites is because it's a simple way to earn a little bit of cash while doing things you would be doing anyways.
Comparison of the Best Cash Back Sites
5 of the Best Cash Back Sites
Swagbucks

Swagbucks is a cash back site that allows you to shop at big retailers like Walmart or Macy's and earn money back. Generally, you earn a percentage of what you spend, but in Swagbucks not dollars. For example, if you shop at Amazon, you get 2% cash back which equals 2 Swagbucks. The rates for other popular retailers vary with Lego offering 4% cash back and Macy's offering 3%.
Swagbucks doesn't just allow you to earn points by shopping though. They have a number of ways you can earn points including using their search engine, playing online games, answering surveys, and watching videos.
To shop via Swagbucks, you can either go directly to their website or you can use their toolbar which lets you know when you're on a site that will offer cash back. When you spend money, you'll see the Swagbucks in your account within 2 to 7 days, but you'll have to wait 30 days before redeeming them.
When it comes time to cash out, you can get gift cards for Amazon and other retailers. A $5 gift card for Amazon costs 500 Swagbucks. You can also use your Swagbucks to make donations to popular charities like Save the Children or the Breast Cancer Research Foundation. They claim to have given out over $200,000,000 in rewards.
Swagbucks is a great site because it gives you a number of the different ways to earn rewards and you can redeem the rewards you earn more quickly than you can on other sites. The downside is that you can't get cash directly, but have to get gift cards. In addition, since you get Swagbucks and not dollars, it can be hard to know how much you're getting back. If, for example, you shopped only on Amazon to earn Swagbucks, you would have to spend $250 to earn $5 in Amazon gift cards, but if you spent money at another store that calculation would be different. In addition, the rewards you get for doing other things like playing games or filling out surveys are quite low and likely don't even equal minimum wage for the time they take.
---
Ibotta Review

Ibotta is an app that's different from other cash back sites in that it's focussed primarily on buying groceries. It allows you to earn cash back when you buy staples that you can't otherwise get coupons for like fruit, milk, eggs, bread, vegetables, or pasta, as well as other types of food that you would traditionally be able to get coupons for. Often, you don't need to buy any specific brand to get the rebate, but they also often have a number of different coupons or rebates available on items that are brand names including brands like Seventh Generation or Pampers. These discounts can translate into several dollars off of these brand-named products.
You can also earn money by referring people to join Ibotta and making them part of your team. The more your team saves, the more you get back since they have teamwork bonuses that change each month.
In order to get your rebates, you have to watch various videos. These videos often take about 15 seconds each and they unlock the rebates. After you go shopping, you have to take a photograph of your receipt and upload it to the app. You can then have your money transferred to your PayPal account or Venmo account or get it in the form of gift cards. If you chose Paypal, it arrives almost instantly in your PayPal account. You need at least $20 in rewards before you can make a transfer.
Ibotta is a great option for people who don't have time to clip coupons or who generally buy things for which you cannot use coupons like fruit and vegetables. It is not terribly time consuming to access your discounts and the site provides a good return on your investment of time.
---
ExtraBux Review

ExtraBux is a cash back site that's free to join. In fact, when you sign up you'll actually get a $5 sign-up bonus after you make your first cash back purchase. ExtraBux works with over 2,500 stores and you can easily go on their website and either search for the store that you're looking for or by categories of stores. You can get up to 4.8% back when shopping at Amazon and 2% cash back at Macy's.
When you find a store you want to make a purchase from, you can click their link and then go to the store of your choosing and earn cash back. The cash back you earn usually shows up in your account 48 hours after you made your purchase, but this cash is held for 90 days to make sure you don't return your purchase. After 90 days, you can cash out – so long as you have over $10 in cash back in your account.
ExtraBux allows you to cash out using either PayPal or a check and you only need $10 in your account to do so. You can also earn ExtraBux if you invite a friend to join. When your friend joins, you will earn $5 for making the recommendation and your friend will get $5 for signing up as well. You also earn 5% of all of their cash back indefinitely.
ExtraBux also has a browser extension that you can download which will notify you whenever you're on a website that provides cash back. That makes it easier to make your purchase, because you just click a button and then continue shopping rather than having to go to the ExtraBux website.
Some of the benefits of ExtraBux are that they have so many different kinds of stores that they are connected with. Other cash back sites don't have nearly as many stores. Another benefit is that you get a bonus for referring friends and then you also get 5% of their cash back earnings for life. If you were referring a lot of people, you could potentially make a significant amount of money. Another benefit of ExtraBux is that they have a browser extension which makes shopping for cash back much more simple and straightforward. The biggest downside of ExtraBux is that they have a 90 day waiting to get your cash back – which is longer than some other sites.
---
Ebates Review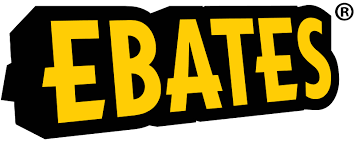 Ebates was one of the first companies to offer cash back shopping. Ebates started in 1999 and have disbursed over $325 million worth of cash back to their customers. With Ebates, you can get up to 40% in cash back from over 200 online stores. They work with some major affiliate networks such as LinkShare, Commission Junction and the Google affiliate network. You can get 5% cash back from Lululemon and 40% cash back from Magazines.com.
When you sign up, you get a $10 gift card to a store of your choosing. To buy something, all you have to do is search for the store that you want to make a purchase from on the Ebates site and click through to it and shop normally. Within 1 to 5 days, the cash back will appear in your account. It is then held there for a holding period of 60 days and then so long as your earnings exceed $5.01, you get cash back every three months in February, May, August, and November.
You can choose to get the money credited to your PayPal account or you can get it in a check. You can also earn money by referring people. When you refer someone, you get a bonus in cash. The more people you refer, you'll be eligible for a flat fee for each referral and a bigger bonus.
Ebates offers a shorter holding period than other sites and has one of the lowest cashout amounts. They offer great discounts and a compelling sign up bonus.
---
MyPoints Review

MyPoints is a website that was started in 2004 and allows you to earn points online for doing various things such as shopping or filling out surveys. For every activity that you do, you earn a certain number of points. These points can then be redeemed for travel miles, money via PayPal, or gift cards. The minimum payout amount is usually around $10, but PayPal payments require at least a $25 payout. If you want to redeem points through PayPal, then that usually takes between 4 to 5 days in order to process. The wait times for other types of award like gift cards or other things tend to take more time.
Because MyPoints calculates your rewards in points rather than in dollars, it's important to know that a $10 gift card will usually cost you between 1400 and 1700 point. Similarly, cashing out $25 to PayPal would require that you have 4200 points.
When you are shopping, you earn points depending on what you buy and what store you buy from, but usually it's around two points for every dollar you spend. For example, Office Depot offers 2 points per dollar, but The Home Depot offers 5 points for every dollar spent. You also can earn points for reading emails and clicking on links in emails. You can also earn up to 10 points by filling out surveys. Other ways to earn points include watching videos and using the MyPoints search engine. MyPoints also has a toolbar that allows you to know if you're on a partner site that allows you to earn points. You can also earn 750 points for referring a friend.
One benefit of MyPoints is that there are a number of different ways to earn points rather than just spending money online. However, the downside is that you don't earn very many points for doing these things and given the time you spend doing them, you make far less than minimum-wage. MyPoints also makes it harder for you to track and compare how much you get back than other sites since they pay in points and not in dollars, but it tends not to be as generous as some other sites.
---
The Cons of Cash Back Sites
Despite the many benefits that you can get from using a cash back site, there are also some drawbacks. The most important one is the fact that, while many of sites give discounts at a number of popular online stores like Amazon or Best Buy, they might not offer cash back at the store that is cheapest or most convenient for you. If the prices or shipping costs are more expensive, those extra costs may more than offset the rewards that you get.
Another drawback for consumers who use cash back sites is that they could potentially be selling your personal buying and searching information. If that bothers you, be sure to read the fine print of the contract that the website makes you sign before you sign up.
Another drawback is that using many of these sites can be time consuming. While some try to make it easier for you by providing you with a browser extension that allow you to quickly find out whether or not the store you want to shop at offers cash back, others make things more complicated. You have to go to their website and find the store that you're looking to make a purchase from and then click through, or you have to search by the type of store you're looking for to find one that will offer cash back.
Sites that offer points and rewards for doing things other than shopping also tend to be time sucks. Often, you're required to do something like watch an online video that will take you 10 or 20 minutes in return for pennies. It doesn't usually work out to minimum wage for your time.

Jeff Gitlen is a graduate of the Alfred Lerner College of Business and Economics at the University of Delaware. He has spent the last 5 years researching and writing about personal finance topics, including student loans, credit cards, insurance, and more. His work has been featured on major news publications, some of which include Bloomberg, CNBC, Forbes, and Market Watch.