Does Cancelling Credit Cards Affect Your Credit Score?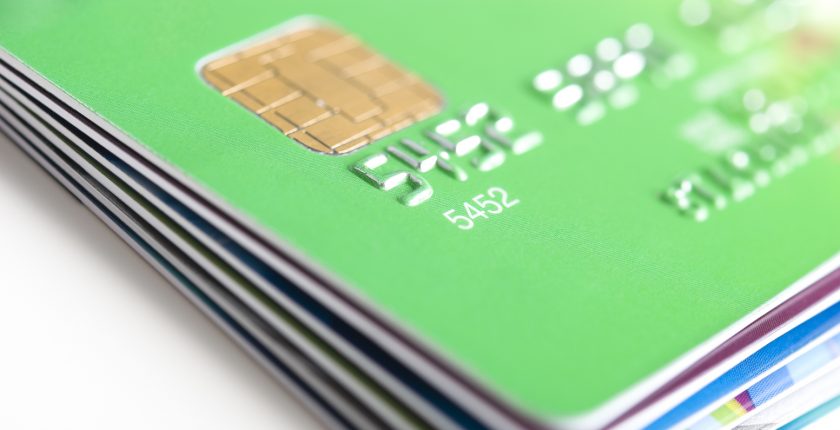 Canceling your credit cards can be a wise move toward making your financial life simpler, but it's important to keep your credit score in mind when doing so. Canceling a credit card can have an impact on your credit score. Depending on your situation, however, the potential benefits of canceling a credit card could outweigh the disadvantages.
What Makes Up Your Credit Score
One of the reasons that canceling a credit card could affect your credit score differently based on your situation is the fact that a credit score is comprised of a variety of elements. Due to this, when you cancel a credit card, your credit score could be impacted in several possible ways, including the average age of your accounts, your credit utilization, and your credit mix.
Credit Utilization and Your Credit Score
Your credit utilization is made up of the ratio of the balances on your cards compared to your total limits. This is one of the largest factors influencing your credit score; it makes up about 35 percent of your score. Regardless of whether you pay off all your balances every month, your credit utilization could be impacted negatively if your balance exceeds 30 percent of the limit on your cards at any time during the billing cycle.
The good news is that you can avoid this problem by spreading your charges out among your credit cards. Another way to avoid being dinged is by making two payments within one billing cycle, which will effectively lower your credit utilization.
If your credit score is high enough, you might also consider contacting your credit card issuer for a couple of cards and requesting to have your limits raised on those cards and then close your remaining cards. You might be surprised to find that your credit card company will be willing to consider raising your limit if you have a good payment history and you are promising more business.
Ultimately, if you have multiple unused credit cards in your wallet and opt to cancel a couple of them, it's not going to make that much of an impact on your credit score. Make sure you do not cancel several credit cards at the same time. If you plan to cancel multiple cards, do so over a period of months and make sure that you check your credit report in between doing so to ensure everything is OK with your credit score. Also, when you do cancel a credit card account, write a formal letter to the credit card company informing it that you are canceling the card rather than just stop using the card.
Average Age of Accounts
The average age of your credit card accounts can also affect your credit score. This part of your credit score is comprised of the total length of your credit history. One of the most common mistakes that many consumers make is canceling their oldest credit card, often because they no longer use it. Regardless of whether you use it infrequently, it's a good idea to always keep your oldest credit card and make sure that account is in good standing, as it can have a big impact on the average age of your accounts, which can also influence your credit score.
Understanding Your Credit Mix
Another factor that can influence your credit score is your credit mix. Compared to other factors, it's relatively minor, but it can still have an impact. To achieve a perfect credit score, you generally need to have a good payment history on a mix of accounts that includes credit cards as well as installment payments, such as a bank loan, mortgage, auto loan, or student loan. Even if you pay off all of your credit card balances each month, you should always keep one or two accounts to keep your credit mix positive.
Who Issued Your Card
When it comes to determining which credit cards to cancel, bear in mind that store-brand or retail cards benefit your credit score less than those cards from major banks. This is because it tends to be more difficult to obtain a credit card from a major bank than a store. So, if you're going to cancel a card, consider canceling store-issued cards before canceling major credit cards. Remember, if you want to charge something at a store, you can usually always use your Visa, MasterCard, or American Express in most places, but the same cannot be said of a store or retail-brand-issued credit card.
Most consumers do not need more than three or four credit cards. For instance, you could have one for business expenses, one for your home, and one for emergencies. You might also consider having one for yourself, one for emergencies, and one for family expenses. Otherwise, you probably do not need to carry more than that and might consider canceling some of your cards. Just make sure you take care in choosing which cards you cancel based on how long you've had that card, the credit limit on the card, and who issued it.
Author: Jeff Gitlen
Jeff Gitlen writes about a wide range of finance topics including everything from student loans to credit cards to small business financing. Jeff's work has been featured on a number of sites including Bloomberg, CNBC, Forbes, Market Watch, and more.