Best High-Interest Savings Accounts
High-interest savings accounts offer the best rates for earning returns – in our roundup, the APY can be up to 2.25%. Here's a look at what some of the best high-interest savings accounts offer.

High-interest savings accounts can provide a secure, risk-free way for people to set aside money. It's an alternative to something like an investment account, which may carry a high level of risk. A savings account also provides some flexibility if you need to take your money out or have access to it for any reason.
Not all savings accounts are the same, however. Some have better interest rates, lower fees, and more appealing perks than others.
The following are some of the best high-interest savings accounts available right now based on rates and other factors.
Best High-Interest Savings Accounts
| | | | |
| --- | --- | --- | --- |
| Savings Account | Interest Rate (APY) | Min. Deposit | Fees |
| Online Savings from Citizens Access | 2.00% | $5,000 | None |
| Marcus by Goldman Sachs | 1.85% | None | No transaction fees |
| MySavings Direct Savings | 2.25% | None | None |
| Synchrony High Yield Savings | Up to 1.85% | None | No service fees |
| Ally Bank Online Savings | 1.85% | None | No maintenance fees |
| American Express Personal High Yield Savings | 1.80% | None | None |
Online Savings from Citizens Access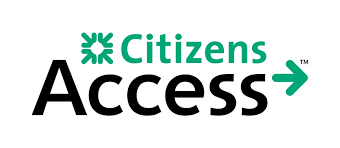 The Online Savings Account from Citizens Access features:
2.00% APY versus the national average which is around 0.11%
​No fees
​Deposits are FDIC-insured
$5,000 minimum deposit
Citizens Access is an online bank that is an alternative to traditional brick and mortar banks. The bank doesn't have any forms to fill out, as everything is done online and they don't charge fees for most services either. Citizens Access is backed by Citizens Bank, which has a 190-year history and more than $150 billion in assets.
At the current rate, if someone were to invest $20,000 in their account and add $100 a month, they would earn $2,383 in interest over a five-year period.
The Verdict
The 2.00% interest rate available from Citizens Access is competitive, and it's easy to sign up for an account. It should only take around five minutes to open an Online Savings Account from Citizens Access. What's also great is that there are no fees. However, not everyone will be comfortable with the minimum $5,000 initial deposit.
---
Marcus by Goldman Sachs

The Marcus by Goldman Sachs online savings account includes the following:
1.85% APY
No minimum deposit to open an account
Minimum of $1 to earn the stated APY
No transaction fees
Marcus is a part of the Goldman Sachs banking business focused on modern, technology-driven financial products and services. Marcus products include personal loans and online savings accounts.
According to the company, the objective with Marcus is to offer simplicity in banking as well as transparency.
The Verdict
Marcus by Goldman Sachs is an excellent option for someone who doesn't want any minimum deposit requirements. There is also flexibility with this account and the option to make online withdrawals from the savings account up to $125,000 per transaction. One of the downsides of the Marcus account is the fact there isn't ATM access available.
---
MySavings Direct Savings Account
MySavings Direct offers something called MySavings Account. It offers the following features and benefits:
2.25% APY
No fees
No minimum deposit requirements
Option to link the MySavings Account to an outside checking account
MySavings is part of Emigrant Bank. Any deposits that are made with MySavingsDirect are FDIC insured up to the limit of $250,000. Emigrant Bank was founded in 1850, and it has a mortgage bank that's part of the company as well.
The Verdict
MySavings Direct has the highest interest earning potential of any similar savings accounts right now. Perks include the fact that there are no minimum balance requirements, no fees, no penalties, and no service charges. Also, when you open a MySavingsDirect account, you can link it with your checking account no matter where that account is held. This lets accountholders withdraw money, make deposits and make transfers easily.
There is a downside to be aware of, however. Not everyone may be eligible for the high rate being advertised according to consumer reviews, so read the fine print before opening an account.
---
Synchrony High Yield Savings

Synchrony is a leader when it comes to online banking and high-yield savings account. The following are details of their High Yield Savings account:
Up to 1.85% APY
No minimum balance requirement
No monthly service fees
Mobile check deposit
Synchrony is an online bank that strives to provide the most competitive savings rates, and also programs such as Loyalty Perks to help them compete with brick-and-mortar banks. It has a full suite of online banking options and FDIC Insurance. Synchrony puts a significant focus on helping customers' information stay safe when they bank with the company.
The Verdict
There's a lot to like about the Synchrony high-yield savings account. There are features available such as mobile check deposit and ATM withdrawals with this account. There are also free online transfers, and there are no requirements for minimum opening deposits or monthly balances. Some other banks might offer higher interest rates on savings accounts, but Synchrony's flexibility, convenience, and security can all be appealing.
---
Ally Bank Online Savings Account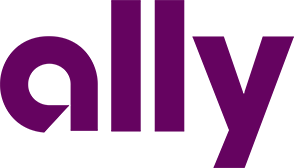 When people think about online banks, Ally Bank tends to come to mind immediately. Features of their Online Savings Account include:
1.85% APY on all balance tiers
No monthly maintenance fees
Interest is compounded daily
Customers can deposit checks remotely with Ally eCheck Deposit
Ally Bank doesn't have any physical locations, so they're able to offer higher interest rates and no fees on many of their services as a result. Even though there aren't bank branches to visit, Ally seems to focus a great deal of effort on providing excellent customer service. There is 24/7 customer support available and, according to the company, wait times to receive that service are usually less than a minute.
The Verdict
If low fees are a priority, Ally is one of the best high yield savings accounts. An Ally savings account is also good if you want the earnings potential and the low fees of an online bank, but you still want personal customer service. Transfers are simple with Ally, whether a customer wants to transfer funds between Ally accounts or to external accounts, and there's no minimum balance requirement to open this account.
---
American Express Personal Savings High Yield Savings Account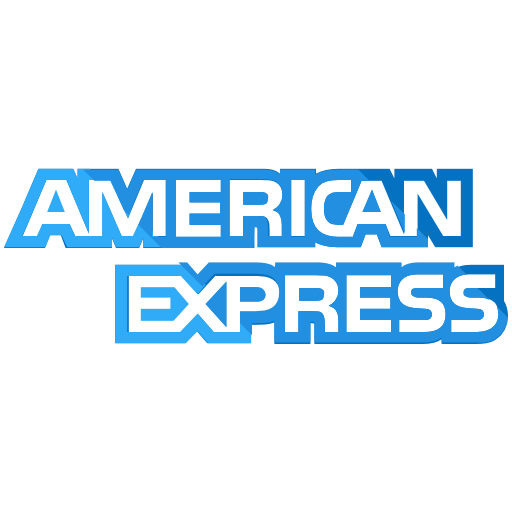 While American Express may be known more for their credit card products than their bank accounts, they're working to change that. One newer account option is the American Express Personal Savings High Yield Savings Account, which features the following:
1.80% APY
Simple to link the account to other accounts
FDIC insured
No monthly fees
American Express has a long-standing reputation that might appeal to customers who want the sense of security that comes with a well-known banking brand. Amex is working to be more innovative with its products, thus the introduction of options like online-only savings accounts.
The Verdict
Though this high-interest savings account from American Express has strong ratings in many areas including the low fees and a competitive interest rate, there are downsides to consider as well. For example, to deposit checks, they have to be mailed to Amex unless you have another account linked to your American Express Savings Account. American Express doesn't provide an ATM card, debit card, or checks, and there isn't a mobile app that goes along with the product.
---
What You Should Know About a High-Interest Savings Account
There has been an influx of new high-yield savings accounts cropping up. Savings accounts are increasingly being introduced as online-only products. Online-only banks and accounts offer quite a few benefits because the bank can save on overhead costs.
Interest Rates
One of the ways high-yield savings accounts are competitive with their traditional counterparts is their interest rates. Almost all online saving accounts offer higher rates than brick-and-mortar establishments because of the savings the bank itself enjoys through reduced overhead costs.
Fees
There is a lot of discussion and even controversy when it comes to the fees that banks charge. Another way online banks are working to be competitive with the long-standing financial institutions is by eliminating fees or keeping them very low and also focusing on transparency. As with interest rates, the way they're able to meet this objective is by having lower overhead costs, and then passing the savings on to customers.
Convenience
Most online banks make it easier on customers as opposed to brick-and-mortar banks. They have robust online options as well as mobile apps to provide constant access to accounts and information. Some online banks even allow for features like ATM access.
Downsides to Online Savings Accounts
While online savings accounts have plenty of perks, there are downsides and considerations to keep in mind. First, it's important to make sure you're choosing an account that's secure. Most of the big-name online banks do place a significant amount of attention on keeping customers safe, but it's still something to research before trying to choose the best online savings account or institution to work with.
With online banks, it can be challenging to make deposits if mobile check deposit isn't available. And of course, there's no bank branch for you to go to where you can ask a question or receive help in person.
Finally, transfer times can be slow depending on the bank, so you might not have access to your money as quickly as you would otherwise.
How Do High-Interest Savings Accounts Compare to Other Options?
High-interest savings accounts bear some similarities to other accounts used for saving, but they also have some notable differences. Here's how they compare.
Certificates of Deposit (CDs)
A certificate of deposit, or a CD, is a low-risk savings option. It's not necessarily a short-term option, however. CDs have varying terms – from a few months or a year, up to five years or longer. People put money into a CD, and they are paid interest on that money. However, the terms reflect the date of maturity. If you were to remove your money from a CD before that date of maturity, you would have to pay a penalty. The longer the terms of a CD, generally the higher the interest rates are.
With a CD, while you might earn more interest than you would with a savings account, you have no access to that money for a period of time.
High-Yield Checking Account
A high-yield checking account is one that is going to pay higher interest rates even than many traditional savings accounts. Interest rates are usually 1.50% APY or more, and there is all the freedom and flexibility of a checking accountat the same time.
The biggest concern with a high-yield checking account is the fact that some people might have a more difficult time managing their money, as opposed to setting it aside in a savings account where there are fewer opportunities for them to access it.
Money Market Account
Money market accounts are very similar to high-yield checking accounts. Account holders earn interest and they can write checks, make electronic transfers, and make ATM withdrawals. The biggest concern with a money market account for most people is the fact that these accounts tend to have high minimum deposit requirements.
Summing Up
With the increasing number of high-interest savings accounts, there are more options for consumers to earn interest on their savings at higher rates than what's traditionally been offered. While the high interest rate might not lead to enormous returns, a high-yield or high-interest savings account can be a safe, no-risk way to grow your money a bit while you aren't using it.

Ashley Sutphin Watkins is a graduate of UNC-Chapel Hill where she studied journalism. She has worked as a journalist, content creator, and copywriter for nearly a decade, with a focus on personal finance, real estate, and healthcare. She now lives in Knoxville with her husband and young kids. During her free time, she enjoys traveling and enjoying the outdoors in East Tennessee.