Dental treatment is often incredibly expensive. In 2016, Americans spent a total of $124 billion on dental treatment according to the American Dental Association.
Paying for this care is especially difficult if you don't have dental insurance or a dental savings plan to help reduce what you owe, but skipping treatment altogether usually isn't a good idea.
A Harris Interactive Poll found over 50% of uninsured consumers skipped necessary dental care because of its financial costs. Sadly, skipping dental care now could mean much higher costs in the future if the problems get worse.
To make sure you're able to get the care you need, we've rated and ranked the best dental insurance companies and dental savings plans. Read about our top picks and learn more about how they work below.
On this page:
8 Best Dental Insurance Companies
Here are LendEDU's picks for the best dental insurance companies based on our Editorial Ratings. You can click a company name to jump down to its review:
1) Aetna

Aetna is a Connecticut-based insurer founded in 1853. Today, Aetna has over 30 million customers worldwide.
Available Dental Plans
Aetna offers a number of different dentals plans, including:
DHMO plans: Pay a lower cost for your plan but must see a dentist in your network and get preauthorization if you need to be referred for specialty care.
PPO plans: These are more expensive and require you to pay 50% or more of the costs of your care. You can see a dentist outside the network with these plans, but there are many in-network dentists you can see at a discounted rate. If you go out-of-network, you must pay and get reimbursed later.
Hybrid plans: These offer some of the features of DHMO plans and some of the features of PPO plans.
Who's it Best For?
Aetna is a great choice for anyone comfortable with seeing an in-network dentist or willing to pay more for care to have their choice of dentists. Unfortunately, one of the drawbacks of Aetna is that at that it only offers standalone dental plans in Arizona, Delaware, Illinois, and Pennsylvania. The rest of their policies are offered only as part of their health insurance policies.
The Verdict
If you already have Aetna health insurance and want to add a dental plan on, Aetna is a great choice for your coverage. You can compare prices and coverage on DHMO, PPO, and hybrid plans to find the dental insurance that works best for your needs.
---
2) Spirit Dental

Spirit Dental is the online storefront for Direct Benefits, a company started in 2001 by Tom Mayer with the goal of making dental coverage affordable for all Americans.
While Direct Benefits serves as a broker for employee benefits and consultants, Spirit Dental is meant for online consumers who can buy coverage right on the website or through one of many agents and providers nationwide.
Available Dental Plans
Spirit also offers several plans:
Spirit Dental PPO Plan: Choose any provider within the Ameritas Classic network.
Spirit Choice plan: Choose your own dentist; there's no network you have to stay in. If you do choose to stay within the network while a Choice plan member, you may receive additional savings and discounts.
Who It's Best For
Spirit provides comprehensive and affordable coverage that you can gain access to right away. If you need guaranteed acceptance and want coverage immediately, Spirit plans are ideal. You'll also benefit from comprehensive coverage.
The Verdict
Spirit is a great choice thanks to comprehensive coverage, including for orthodontia. And getting a quote is easy—simply enter your ZIP code and the number of people you need coverage for, and you'll see a chart showing the tiers of service available in your area. You can check the price of a plan today to see if Spirit is right for you.
---
3) Humana

Humana is one of the largest providers of dental insurance in the U.S. They are based in Louisville, Kentucky, and they provide plans in all 50 states, Puerto Rico, and the District of Columbia.
Available Dental Plans
Humana has a number of types of coverage and packages available, including the following:
Dental Loyalty Plus Package: This package has a one-time deductible of

$150

per person or

$450

per family. Unlike other plans where the deductible must be paid annually, the deductible lasts as long as you keep the plan. The maximum benefits of the plan in the first year are

$1,000

; in the second year are

$1,250

; and in the third year are

$1,500

. Preventative services are covered at

100%

, while basic services start with coverage at

40%

. Coverage for basic services goes up to

70%

by the third year, and major services start at

20%

coverage and go up to

50%

coverage by the third year.
Humana Preventative Plus Package for Veterans: This is a PPO plan that allows you to use any dentist. The annual maximum benefit is

$1,000

, and the plan covers routine cleanings and X-rays at

100%

.
Complete Dental: This PPO plan has no deductible for in-network preventative services. For out-of-network care, the deductible is

$50

per person or

$150

per family.
Unfortunately, Humana plans don't cover orthodontic procedures and sealants are also not covered for patients over the age of 14.
Who's it Best For?
Humana dental plans are best for those willing to choose a participating dentist. That's necessary to save the most with your Humana plan. However, you also have the option to use dentists outside the Humana network if you're willing to pay higher fees. If you want to see a specialist, you will need to get a referral from your primary care dentist so you also need to be OK with this.
The Verdict
Humana plans provide a choice of dental insurance options as well as the option to use in-network dentists or out-of-network dentists at an additional cost.
---
4) Cigna

Cigna Insurance was founded in 1792 and provides different types of protections for consumers including dental, life, health, and disability insurance.
Available Dental Plans
Available plans through Cigna include the following:
The myCigna Dental Preventive plan: Provides 100% coverage for preventative and diagnostic care. This plan also offers discounts on restoration, basic coverage and orthodontic services via its networks of dentists. There are no deductibles, and no maximum annual benefit.
MyCigna Dental 1000: Has a

$50

individual deductible and a family deductible of

$150

. The plan provides insurance coverage for preventive care, diagnostic, and restoration care. It provides up to

$1,000

worth of benefits annually and you also receive discounts on orthodontic work if you use a dentist in their network. However, the plan doesn't provide orthodontic coverage.
MyCigna Dental 1500: This plan is very similar to the Dental 1000 plan, except it provides additional coverage in lifetime orthodontic care and a

$1,500

annual maximum.
Who It's Best For
Cigna is a good choice if you're willing to pick your dentist based on their participation in your Cigna plan network. Cigna provides good coverage in-network but their out-of-network coverage isn't as good as some other providers. The good news is, Cigna has a large network of over 70,000 dentists to choose from. You can choose an out-of-network dentist, but your costs will be higher.
Unfortunately, Cigna does not offer coverage in New York or Washington state.
The Verdict
A choice of plans and comprehensive coverage for care provided by in-network dentists makes Cigna an ideal choice. Just be sure you live in a state where Cigna plans are available and that you check to see if there is a dentist near you.
---
5) MetLife

MetLife is one of the largest insurance providers in the world. The company was founded in 1868 and is headquartered in New York. Today, MetLife has over 100 million customers receiving many types of coverage, including dental insurance. MetLife Dental provides insurance for groups and individuals.
Available Dental Plans
MetLife has a number of different dental plans, including the following:
MetLife 2-9 Dental: Participants in this plan benefit from negotiated fees within a network of dentists. The negotiated fees are lower than average and cover more than 400 procedures. The policy comes with a

$50

individual deductible. Their annual maximum coverage amount is

$1,000

.
MetLife PPO Plans: PPO plans allow you to see both in-network and out-of-network dentists. There's no paperwork when you see an out-of-network provider as long as your dentist submits your claim for you. And most preventative services are

100%

covered in-network.
Who It's Best For
MetLife is a great choice for many people shopping for dental insurance as it has a number of different plans available and the company is well respected within the dental insurance industry. They have a broad network of dentists who work with them and they have significant coverage with a low deductible. The downside is that you have to visit dentists within their network in order to save.
The Verdict
If you don't mind seeing an in-network dentist, MetLife is a great option for you. Just make sure you check that there are dentists in your area who provide the care you need at affordable negotiated prices.
---
6) Ameritas

Ameritas was founded in 1887 and is based in New York. It is a mutual organization which is owned by its policy owners. Ameritas offers a number of different types of dental plans and discount plans, including indemnity plans.
Available Dental Plans
Here are a few examples of dental plans available from Ameritas.
My Dental Plan: This plan is customizable based on coverage needs. You can customize the plan for either one or two cleanings per year and choose to have preventative care covered up to

100%

. When it comes to basic care, you have a choice of coverage up to

80%

. For major care, you're covered up to

50%

depending on the plan you choose. Annual maximums go up to

$1,000

and you'll have a

$50

deductible per person.
PrimeStar Advantage Plus: With this plan, you'll get coverage from day one for preventative care including exams, cleanings, X-rays, and fluoride treatments and sealants for those under 16. There's a

$50

per person calendar year deductible and a

$1,000

or

$2,000

calendar year maximum benefit.
PrimeStar Advantage: This plan is similar to the PrimeStar Advantage Plus. The deductible for the calendar year is

$50

and there's a

$1,000

maximum benefit.
PrimeStar Progressive: The deductible is still

$50

, and the calendar year maximum benefit is

$1,500

.
Who It's Best For
If you want to design your own dental plan, Ameritas is an ideal choice for you. You can opt for the My Dental Plan and make choices around how much coverage you need. This means you won't be paying extra for coverage you won't use. There are also no waiting periods if you were covered by another plan within 30 days of getting coverage.
The Verdict
Flexibility is the best feature of dental plans from Ameritas. You also benefit from fairly comprehensive coverage depending which policy you pick. However, annual maximums aren't very high if you need a lot of dental care.
---
7) United Healthcare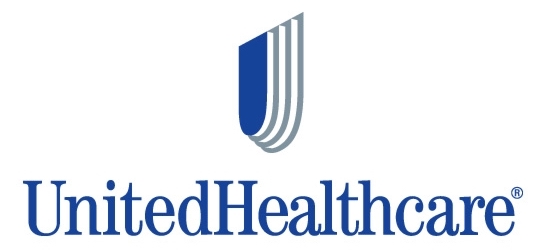 United HealthCare is one of the leading health insurers and dental insurers in the United States.
Available Dental Plans
Plan options for United Healthcare customers include the following:
Essential Dental: This affordable plan provides

80%

coverage for preventative care services from day one. You'll also get

50%

coverage for basic services after a four-month waiting period. Major services aren't covered and there's a

$1,000

annual maximum payout on your insurance policy. There's also a

$50

per person deductible.
Primary Dental: With this plan, you'll pay higher premiums but will benefit from more coverage for basic services. The policy pays

100%

of preventative care costs from day one. For basic services, you'll get

50%

coverage on day one. There's also a

$1,000

annual maximum payout and a

$50

deductible, and major services aren't covered.
Premier Choice Dental: With Premier Choice Dental, you get

100%

coverage for preventative care on day one. You'll also get

50%

coverage for basic services on day one. Unlike other policies, major services are covered You'll get

10%

coverage on day one; and

50%

coverage after year two. There's a

$1,500

annual maximum, and a

$50

deductible on this policy.
Who It's Best For
A choice of plans, comprehensive coverage, and affordable premiums make United a good choice as a dental insurance provider. Like most policies, however, there's an out-of-pocket maximum so you'll need to make sure you pick the plan with the most coverage if you need expensive dental care.
The Verdict
United Healthcare phases you into getting coverage for basic and advanced services with most dental policies, so you won't have full coverage right away. Still, if you may need expensive dental care in the future, United's plans are good options worth considering.
---
8) Delta Dental

Delta Dental is one of the country's best dental insurance companies. Plan participants have access to over 145,000 dentists at more than 292,000 locations and over 60 million Americans use Delta Dental as their dental provider.
Available Dental Plans
Delta Dental offers a number of different plans including the following:
The Dental for Everyone Gold PPO plan: This plan offers

60%

coverage for preventative care in the first year and

100%

in the third year and beyond. For basic care, policyholders get

50%

coverage in the first year and

80%

in the third year and going forward. For major care, you get

0%

coverage in the first year and

50%

in the third year.
Delta Dental PPO: This mid-priced plan gives you the option to get care with any licensed dentist. However, if you see dentists within the PPO network, you'll benefit from discounted rates. There is no waiting period, no annual maximum, and no deductible with this plan, and you don't have to submit a claim form. Each procedure has a set copay so you'll know up front exactly what you'll pay for preventative and major services before you see your dentist. With this plan, you will need to choose a primary care dentist to receive most of your treatment from.
Who It's Best For
Delta Dental is a great choice for price-conscious consumers who want lots of choices for where they get dental care. Delta Dental works with a vast network of dentist that offer low costs on their services, which equates to cheaper treatments. Dentists in the Delta Dental network are also not allowed to bill you additionally after you pay your agreed co-payment or deductible so you won't have to worry about surprise price increases.
The Verdict
Discounted services, fixed costs, and a choice of plans makes Delta Dental a great choice for many people seeking a reliable dental insurance provider.
How We Chose the Best Dental Insurance
To find the best dental insurance, our Editorial Team analyzed each dental insurance company based on dentist network (20%), annual maximum benefit (15%), states available (10%), BBB rating (10%), A.M. Best rating (10%), preventative waiting period (10%), basic waiting period (10%), major waiting period (10%), JD Power score (5%).
Learn more about our ratings and methodology here.
---
5 Best Dental Discount Plans
Dental discount plans work differently than insurance. You pay for a plan not to get an insurer to cover a portion of your care, but instead to get discounted services from participating dentists.
These plans can sometimes be more affordable than dental insurance plans but could leave you paying more out of pocket if you need significant procedures.
If you're interested in a dental discount plan, here are our picks for the five best. Click a company name to jump down to its review:
1) Careington

Careington offers dental and vision discount plans starting at just $8.95 per month. There's a one-time processing fee of $20.00 when you enroll in a plan, but anyone can join with absolutely no exclusions. Dental discount plans from Careington are compatible with HSAs and FSAs and you benefit from a fee schedule that provides cost transparency, so you will know exactly what your dental care will cost you.
Available Dental Plans
There are several plans available for discounted dental services through Careington. Options include the following:
The Careington 500 Dental Savings Plan: This plan provides the deepest discounts on dental care, including for both routine and preventative care service. While there's a smaller network than with the Careington Dental Discount plan, the discounts are steeper if you're willing to visit a participating dentist.
The Careington Dental Discount Plan: This provides the largest network of providers of any Careington Plan. You'll benefit from discounted fees on routine exams, an unlimited number of cleanings, root canals, dentures, crowns, and more.
Who It's Best For
Careington plans are best for people who want to get discounted dental service from a network of participating providers. The costs of a dental discount plan from Careington are cheaper than the cost of buying a full dental insurance plan, and you can plan ahead for what care will cost you by reviewing Careington's fee schedule. But, you need to be willing to get your care from a provider that has agreed to accept the discounted fees Careington negotiated.
The Verdict
A large nationwide network of providers and competitive fees make Careington discount plans a top choice for anyone interested in dental discount plans.
---
2) Cigna Dental Savings

Cigna provides dental discount programs as an alternative to traditional dental insurance. These programs save you an average of 31% off the cost of dental care that you and your family may need. Cigna offers a choice of discount dental programs, but plans are not available in Alaska, California, Indiana, Iowa, Montana, North Dakota, Oklahoma, Rhode Island, South Dakota, Utah, Vermont, Washington and Wyoming.
Available Dental Plans
There are three discount dental plans offered through Cigna. These include:
Cigna Dental Savings: This program has the lowest annual cost, and participants benefit from an average 31% discount on dental services. Individuals can expect to pay

$96

annually while families pay

$132

. Discounted services are available at a network of 92,000 dentists.
Cigna Dental Savings for Families: This plan also provides discounted services with premiums of

$144

per individual and

$204

per family. In addition to discounts averaging 31% on dental services and access to a network of 92,000 dentists nationwide, this plan also provides value-added benefits for families.
Cigna Dental Savings for Seniors: This plan caters to senior citizens, with value-added benefits for the elderly population. The plan costs

$156

for individuals each year and

$216

for families.
Who It's Best For
When you want access to a broad network of dentists, good discounts and affordable premiums, Cigna dental discount plans are a great option. The network of participating dentists spans the United States, but you cannot gain access to this plan if you live in Alaska, California, Indiana, Iowa, Montana, North Dakota, Oklahoma, Rhode Island, South Dakota, Utah, Vermont, Washington or Wyoming.
The Verdict
If it is available in your state, you should strongly consider a Cigna discount dental plan. Just make sure that you can afford the discounted services and that there's a participating dentist in your area you can go to for treatment.
---
3) Aetna Dental Savings

Aetna's discount dental program is called Vital Savings. It provides a discounted card that you can present when getting care in order to receive discounts off the retail price. You also have the option to sign up for the dental plus Rx card, which provides not only discounts on dental care but also reduced prices on generic and brand-name drugs from more than 68,000 participating pharmacies. There is no claims limit, no waiting period before discounts become active, no limits on the services you can access, and no referrals are required.
Available Dental Plans
Aetna provides two options:
The dental discount card: With this card you can save on the retail price of dental services. More than 221,000 dental practices accepted the Aetna Vital savings card.
The dental plus Rx card: In addition to discounted services at more than 221,000 dental practices, this plan also provides prescription drug discounts as well.
Who It's Best For
When you want instant access to discounted dental care, want to score lower prices without a lot of hassle, and also want the option to add discounts on prescription drugs, you should look closely at Aetna's Vital Savings program. The wide network of dental practices that provide discounted services to Aetna plan participants is a huge advantage that makes this plan an ideal choice for anyone looking for a way to save on care without buying a dental insurance policy.
The Verdict
Look closely at the Vital Savings program if you want a dental discount program that offers competitive low fees and a large network of dentists. When you add prescription discounts too, you can get help covering many expensive costs that you may not have insurance to cover.
---
4) Humana Dental Savings

Humana provides a discount dental plan called the Humana Dental Savings Plus Plan. It provides savings starting at 20% on orthodontics annually, as well as discounts on routine dental work and major services. There is no limit to the amount of savings available, and you also have the option to get vision care discounts and drug discounts with your plan.
Available Dental Plans
Humana has just one discount dental plan. When you want coverage from Humana, you will need to sign up for the following plan:
The Humana Dental Savings Plus Plan: This plan is described as a good option for those who would exceed policy limits on a regular dental plan. There are no copays, deductibles, waiting periods, or limitations on services you can score a discount on.
Other Humana plans are dental insurance plans, not savings plans, and you pay premiums in order to get insurance that covers some of the costs of your care.
Who It's Best For
Humana offers less choice when it comes to discount dental plans, but you can get generous discounts on preventative services, basic services, and major services. If you're looking for a plan that allows you to pay out-of-pocket at a discounted rate with a participating dentist, this is a great plan for you.
The Verdict
Discounted fees for services with in-network providers can allow you to benefit from significant savings. You'll have access to a wide network of dentists, and the price of this dental savings plan is very affordable.
---
5) Delta Dental Savings Plan

Delta Dental offers a number of insurance plans, including HMOs and PPOs. It also provides a discount service plan through Delta Dental Patient Direct. This plan makes it easy to save on services without having to worry about filing a claim with a dental insurer.
Available Dental Plans
Delta Dental only offers one dental savings plan:
Delta Dental Patient Direct: With this discount plan, you can see a doctor who participates with Delta Dental and who is willing to accept a discounted fee for services. You pay the participating dentist the lower negotiated fee at the time you receive your treatment. You do not have to worry about hitting claim limits, paying deductibles, or filing claims to get reimbursed for dental care.
Who It's Best For
Delta Dental doesn't offer a lot of choice in discount plans, but if you want a simple plan that allows you to get preventative care, basic care, or major services at affordable prices, the Delta Dental Patient Direct discount plan is a great option. Just make sure to find out if the dentist you're interested in seeing is a participating dentist with Delta Dental willing to provide care at the reduced fee.
The Verdict
If you're not interested in a full dental insurance plan but want access to the wide Delta Dental network, Delta Dental Patient Direct is a great plan for you. But, be sure to compare prices of Delta dental insurance policies, as well as coverage limits, to see which plan will provide the most cost-effective care.
How We Chose the Best Dental Discount Plans
To find the best dental discount plans, our Editorial Team analyzed each dental discount plan on state availability, average annual cost, average annual savings, BBB rating, and the locations available.
Learn more about our ratings and methodology here.
---
What You Should Look for in a Dental Plan
There are a few major factors to focus on when choosing your dental policy, including the following:
Premiums: All dental insurance plans or dental savings plans charge monthly premiums. These vary depending on the number of individuals enrolled in the plan, the type of plan, and the level of coverage. Generally, the more complete the coverage, the more expensive your monthly premiums will be. Dental savings plans tend to have lower monthly premiums, but often not by as much as you'd expect. While dental saving plans can cost under $10, there are affordable dental insurance plans that can start for as little as $20 per month which might be the better choice.
Annual enrollment fees: This fee can vary widely between insurers. For example, Humana only charges an enrollment fee when you first enroll and not in any subsequent year afterwards. Other insurers charge you an enrollment fee every year. These fees are generally less than $50 per year.
Cleaning and preventative care costs: Generally, the best dental insurance plans cover cleanings and preventative care at a rate of at least 70%. However, some dental insurance plans cover two cleaning visits per year while others only cover one.
Deductibles: Deductibles may be charged per individual or per family. Deductibles can range anywhere from $100 to $500 or more. The higher your deductible, the lower your monthly premiums will be, but that could cost you more in the long run if you need regular care.
Limits on procedures: Many policies impose limits on basic, major, or preventative procedures such as cavity filling, crowns, and x-rays. Some plans limit the number of procedures or the types of procedures covered. Other plans have waiting periods for coverage on certain types of procedures.
Annual maximums: Many plans have annual maximum coverage limits per individual or per family. This is usually around $1,000 or $1,500.
Coverage percentages: Dental plans usually cover only a portion of your costs for dental procedures. Generally, most plans cover 70% to 100% of preventative care, 30% to 70% of basic care, and 0% to 50% of major dental care. Some plans also offer more coverage after you've been on the plan for over a year or more.
Customer Service: Make sure that your plan has great customer service so you can get the help that you need if you have a problem. Check the company's website to see if it has a phone number, e-mail address, or instant messaging service to contact them. Do a quick internet search to see what people are saying about their customer service.
Network: Check to see how many dentists are in your insurer's network, if your current dentist is in it, or if there is a dentist with an office near you. Also consider whether the insurer will let you go see dentists outside their network, what the costs will be, and whether you need a referral when you need to see a specialist.
Learn which treatments are covered in each plan: Most routine dental treatments are covered under dental insurance. However, many plans do not cover things like teeth whitening or dentures. Other plans may cover these treatments, but only up to a certain limit. Make sure you know exactly what is covered before selecting a plan.
Look for a plan that has several dentists and dental practices: For a number of reasons, you may want to have more than one dentist to choose from. If you limit your choice to a single dentist or practice, what would you do if you experience issues with the office location or hours, or you may not feel comfortable with the dentist or a member of the office staff? Give your family the flexibility of having more than one option.
Waiting period: Also be aware that some insurance plans have waiting periods. In some cases, you may have to wait up to 18 months before getting coverage for certain procedures. This is usually true for more expensive dental work.
Consider the needs of each family member: Every member of your family should get preventive care like exams, X-rays, and cleanings. Kids will need extras such as fluoride treatments, sealants, and in some cases, braces. If they are active or involved in sports, they may also need mouthguards (and be more prone to accidents). Adult dental insurance is needed for things like tooth sensitivity, gum disease, and replacing any missing teeth.
Major dental work coverage: Many policies may not offer coverage for major and expensive dental procedures such as dental implants.

Dental insurance caps: Most dental insurance policies cap coverage at $1,000 to $1,500 a year. When you reach your annual cap, you will have to pay for your dental care for the rest of the year. Given that the average cost for a crown is between $750 and $1,200, and the cost of a single implant starts at $1,500, you can exhaust your annual dental allowance fairly quickly.
Cleaning & preventative care fees: Make sure the policy pays for at least the two-times a year cleanings and once a year x-rays that are considered preventative and there are no additional fees for these cleanings and preventive care.
Different Types of Dental Plans
There are three main types of dental insurance plans:
Dental health maintenance organizations: With DHMO plans, you're required to see in-network dentists, but in return you have lower costs and no claim forms to fill out. DHMOs are great for preventative care and basic procedures. Some downsides include that there can be wait times if you need major or restorative dental care and some DHMOs don't cover this type of treatment. You also need to go see your primary care dentist and get a referral to a specialist in order to get some specialized care.
Dental PPO plans: These plans work out lower rates with in-network dentists, called preferred providers. You can visit a dentist outside of your network but you will pay more. Many DPPOs provide coverage for preventative care, basic procedures, and major procedures, but they only pay a percentage of costs.
Indemnity plans: These plans allow you to visit any dentist and pay a fee for the procedures you have done. Your insurer calculates a set amount they'll pay for each type of procedure and you pay any additional amount out-of-pocket. You do have to pay for all the services upfront and submit paperwork in order to get reimbursed.
What are Dental Savings Plans?
Dental savings plans are different than dental insurance. Dental savings plans provide a list of dentists who give you a discount because you're a member of the savings plan. Usually, these are quite generous discounts, including savings of 50% or more for preventative care.
Discount plans usually kick in quickly—often around three days after you sign up. You also have more choice of dentists than with many dental insurance plans, there are no waiting lists to get care, and you don't have to fill out forms to get reimbursed.
However, these plans are not insurance and don't fully cover preventative services or cleanings as many insurance plans do. You will always have to pay a large chunk of your costs out-of-pocket.
Dental savings plans tend to be cheaper than insurance, though. Plans start at as low as $7 to $15 per month, although some plans also have a yearly enrollment fee.
Why Cheap Dental Insurance Might Not be Worth It
When you're shopping for affordable dental insurance, you might be tempted to look for the most inexpensive plan. But there are a lot of downsides to doing so. In fact, getting a cheap plan could actually end up costing you more in the long run.
If your dental plan only covers preventative care and you need a major dental procedure, you will likely end up spending more out-of-pocket to pay for it than you would've spent in total if you had a better dental insurance plan.
Buying cheap dental insurance could also make you less likely to go to the dentist or prompt you to put the visit off if you have a problem. This could lead to bigger issues with your dental health, which could lead to more expensive procedures and treatment.
>> Read More: Is dental insurance worth it?
State Programs that Offer Cheap Dental Coverage
If you're struggling to find affordable dental insurance, your state might offer some programs that could help you. To find out whether your state has a program, visit the National Association of Dental and Cranial facial Research, as well as the Association of State and Territorial Dental Directors.
The ADA Foundation has also provided dental care to 5.5 million children since 2003. They will direct you to a dentist that is near you.
Government programs including Medicaid and Child Health Insurance Plus also cover some kinds of dental procedures if you meet the requirements. Medicare, however, does not provide dental coverage.
Dental school students perform low cost services to the public in exchange for hands-on experience. You'll end up paying less money, but the procedure could take up to double the time because a professor must observe and approve each step as you go. Dental hygiene schools also offer low-cost preventive care by supervised students in training.
Another low cost option is to search for local community health centers where you can get dental services at a reduced cost based on your income.
Let's say you are suffering from TMJ, or some other dental condition, it's always worth doing a little research to see if there are any local clinical trials related to your dental ailment. Keep in mind, you are essentially turning yourself into a human guinea pig, but if you have no other way to afford dental care, it might be worth the risk.
Lastly, I recommend searching for local events hosted by Dentistry From the Heart, a non-profit organization that partners with dentists around the world to offer free dental care for a day. I recently held my first free dental care event in partnership with this non-profit organization, so I can say with confidence that it's a great way to get high quality free dental care.

Dental insurance plans will ask you about your lifestyle, including if you smoke. Smoking may increase your premiums because it puts you at a greater risk for dental issues.

Smoking and Dental Insurance
If you're shopping for dental insurance as a smoker, be aware you'll incur extra costs. Most companies charge a surcharge if you've smoked any time within the last five years.
That's because smokers tend to have higher rates of gum disease and more issues with their teeth. In fact, smoking is one of the major causes of tooth loss. How much extra you'll pay will depend on the insurance company. When you have not smoked for 1 to 5 years, some insurance companies will take the surcharge off your account.
What Are Dental Insurance Classes?
Dental insurance companies sort different types of dental procedures into different classes.
Class I is for diagnostic and preventative care including some X-rays, exams, and cleanings.
Class II is for basic care such as fillings.
Class III dental care usually refers to major procedures including dentures, bridges, implants, and crowns.
Finally, Class IV dental procedures are orthodontics.
Different companies provide various percentages of coverage in these areas. For example, one insurance provider might cover 100% of the cost of Class I services while another might only cover 80%. Yet another plan might not provide Class IV or orthodontic coverage but provide coverage in all other areas. It's important that you understand what services are covered before signing up for a plan.