Best Debit Cards for International Travel
If you are looking for the best debit card for international travel, it's important to choose a card that has benefits you can use and one that will not charge high fees. Frequent travelers can compare options below.

If you often travel internationally, then you're used to making sure you have everything you need before you leave. One of the biggest items on your pre-trip checklist is likely money.
You need to be able to get to your funds if you need them. More importantly, you will want to avoid paying large amounts for exchanging your currency or paying foreign transaction fees.
A lot of credit cards charge high fees for using foreign ATMs, exchanging currency, or accessing your money abroad. Some debit cards, however, are perfectly suited to a jet-setting lifestyle. Some, in fact, even offer rewards and benefits when you use them on your travels.
What the Best Debit Card for International Travel Should Have
Before choosing a debit card, look at the features and benefits it offers in relation to what you need while you're traveling. Does it come with hotel or airline benefits? What about security features?
International travelers are often more vulnerable to fraud and theft, so you'll want to make sure the card you choose has not only robust security features, but customer service personnel on duty to help you if you find yourself without your debit card.
You'll also want to look for a card issued by a reliable institution. Subpar service is the last challenge you'd want abroad, so make sure that the bank issuing your card is established and stable, and has great customer reviews.
Also look at the fees. Some cards have no foreign transaction fees, or ATM fees even if you're using the card outside of the United States. They may also have lower currency conversion fees.
Here are some checking accounts with debit cards that are good for international travel and their associated rewards and fees:
Account
APY
Fees
Schwab Bank High Yield Investor
0.25%
None
Capital One 360
0.20% for up to $50k
0.20%+ for $50k+
None
Chime Spending
0%
None
Ally Bank
0.60% for checking accounts
0.90% – 1.00% on money market accounts
$10 in ATM refunds per month
1% foreign transaction fee
Citizens Bank Platinum
Variable based on prime rate
$25 per month for <$25,000 across all linked accounts
---
Schwab Bank High Yield Investor Checking Account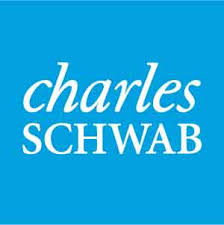 Annual percentage yield (APY) of 0.25%
No fees
The Schwab High Yield Investor Checking Account requires no minimum balance if the account is linked to a Schwab One investment account. It charges no fees no matter where in the world you use your debit card. There are no requirements to open an account, meaning this card is available to anyone.
---
Capital One 360

APY of 0.20% up to $50,000, with higher rates for $50,000 to $99,999 and $100,000+
No fees
The Capital One 360 account is an online checking that has no opening requirements or fees, so it's great for international travel. A few countries, including the United Kingdom, Puerto Rico, Canada, Mexico, and Australia, have no ATM fees.
---
Chime Spending Account

0% APY for checking
No fees
The Chime Spending account is an offering by an online bank that has no transaction fees even when abroad. You can fund the account with a direct deposit, external debit card, or wire transfer. Foreign ATMs will come with a $2.50 fee, but all Moneypass ATMs are free to use.
Chime's automatic savings plan can also help you save for your next trip by rounding up transactions on your debit card to the nearest dollar, or automatically transferring up to 10 percent of your direct deposit paycheck.
---
Ally Bank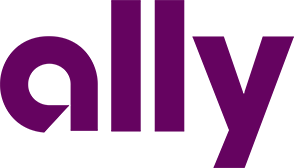 0.60% APY on regular checking accounts and up to 1.85% APY on money market accounts
$10 in ATM refunds per month, plus a 1% foreign transaction fee
Another online-only bank, Ally offers checking, savings, and investments with 24/7 service. Its checking account has the lowest percentage fees for foreign transactions — only 1% as opposed to the 3% that many other banks and credit cards charge. All of your banking can be done from wherever you are via your computer or even your mobile device.
---
Citizens Bank Platinum

Variable APY based upon the prime rate
Monthly fee of $25, unless you keep more than $25,000 in all linked accounts with the bank
All foreign transaction and currency exchange fees are waived
The Citizens Bank Platinum Checking Account is a high-end account for customers in the Northeast U.S. with $25,000 or more total assets with the bank. All fees are waived with this account, and customers can use the debit card worldwide without issue. The high balance requirement, however, makes it less attainable for many.
---
Bottom Line
For frequent international travelers looking for the best debit card for foreign travel, it's important to choose a card that has benefits you can use, and an account that will meet your needs. The choices above run the gamut from budget traveler to platinum status. Finding the right one for you requires a bit of research and seeing which product will save you the most money.

Jeff Gitlen is a graduate of the University of Delaware. He writes about a wide range of financial topics including student loans, credit cards, small business financing, and more. His work has been featured on a number of sites including Bloomberg, CNBC, Forbes, Market Watch, and more.