Everyone always talks about the importance of having your money work for you, but if you're just letting your cash sit in a savings account then your money likely isn't doing very much.
There's a reason why many people decide to stash their cash in certificates of deposit (CD) rather than savings accounts. After all, many traditional bank accounts only pay out a very minimal amount in interest – sometimes as low as 0.01%. That's not going to help you retire early or save up for a down payment on your dream home!
Essentially, a certificate of deposit is like a savings account but you agree to leave your money in it for a defined period of time in return for a higher interest rate than you would get otherwise. You also often have to deposit a minimum amount in order to take out a CD, depending on the issuer.
On this page:
Rather than accepting these low rates, certificates of deposit are an alternative savings vehicle that offers the same security of a traditional savings account with the promise of much higher interest rates.
For those who want to buy a CD, getting the best rate is key. That's why we'll help you here by updating this page as much as possible with information about the best CD rates of 2019. Follow this page for updates on the interest rates on certificates of deposit at banks with the best rates.
Compare the Best CD Rates

3-Month CD: 0.25%
6-Month CD: 0.41%
9-Month CD: 0.45%
Minimum Deposit to Open: $2,000
Term Options: 3-60 months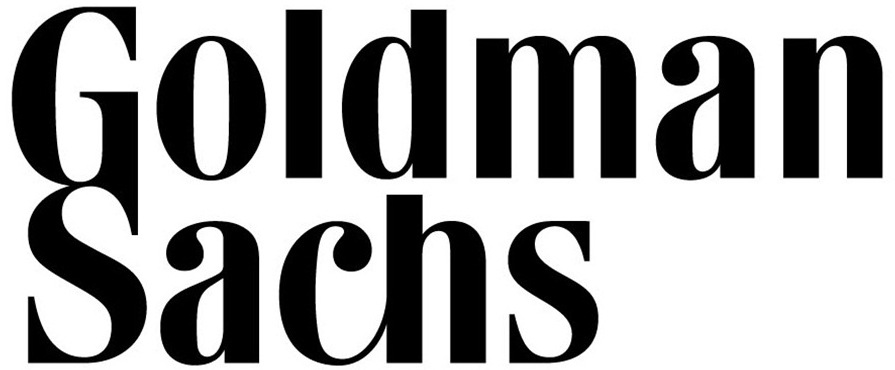 3-Month CD: N/A
6-Month CD: 0.60%
9-Month CD: 0.70%
Minimum Deposit to Open: $500
Term Options: 6-24 months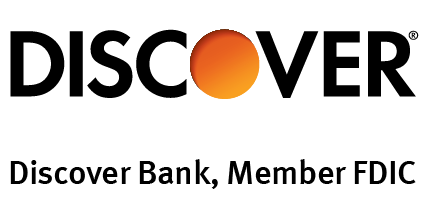 3-Month CD: 0.35%
6-Month CD: 0.65%
9-Month CD: 0.70%
Minimum Deposit to Open: $2,500
Term Options: 3 – 120 months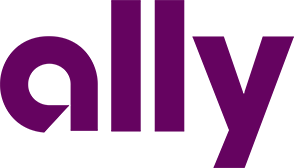 3-Month CD: 0.30%
6-Month CD: 0.60%
9-Month CD: 1.00%
Minimum Deposit to Open: None
Term Options: 3-18 months

3-Month CD: 0.35%
6-Month CD: 0.55%
9-Month CD: 0.60%
Minimum Deposit to Open: None
Term Options: 3-60 months
Banks Offering the Best CD Rates
Synchrony Bank Review

Synchrony Bank was founded in 1932 and was a subsidiary of GE capital until it spun off in 2014. They are one of the largest providers of private label credit cards in the US capturing 42% of the private label credit card market.
What you might not know is that Synchrony Bank also offers some of the best CD rates. They have 10 different term lengths on their certificates of deposit – anywhere from 3 months to 60 months. That flexibility will allow you to find the CD that is right for you.
They are FDIC insured and do not charge an early withdrawal penalty for taking out interest during your CD term, but they do charge withdrawal penalties if you take out the principal.
The minimum deposit to open an account is $2,000 and you can easily manage your account online. Their CD rates depend both on how long the term length is and how much money you will be putting in your CD. Their lowest rates are for CDs with $2,000 to $24,999 in them, then they have high rates for CDs with $25,000 to $99,999 in them and their highest rates are offered to accounts with over $100,000 in them.
Their rates start at just 0.25% if you take out a 3 month CD of between $2,000 and $24,999 and go as high as 2.35% if you take out a 60 month CD with over $100,000 in your account. One of the downsides of getting a CD with Synchrony bank is that their short-term CDs do not to provide very high interest rates. They don't offer rates over 1% unless you are taking out a CD for at least 12 months.
Here are their current rates:
| | | | |
| --- | --- | --- | --- |
| Term | $2,000 – $24,999 | $25,000 – $99,999 | $100,000+ |
| 3-month | 0.25% APY* | 0.25% APY* | 0.25% APY* |
| 6-month | 0.41% APY* | 0.41% APY* | 0.41% APY* |
| 9-month | 0.45% APY* | 0.45% APY* | 0.45% APY* |
| 12-month | 1.50% APY* | 1.50% APY* | 1.50% APY* |
| 15-month | 1.65% APY* | 1.65% APY* | 1.65% APY* |
| 18-month | 1.45% APY* | 1.45% APY* | 1.45% APY* |
| 24-month | 1.75% APY* | 1.75% APY* | 1.75% APY* |
| 36-month | 1.80% APY* | 1.85% APY* | 1.85% APY* |
| 48-month | 1.95% APY* | 2.00% APY* | 2.00% APY* |
| 60-month | 2.30% APY* | 2.35% APY* | 2.35% APY* |
---
Goldman Sachs Bank Review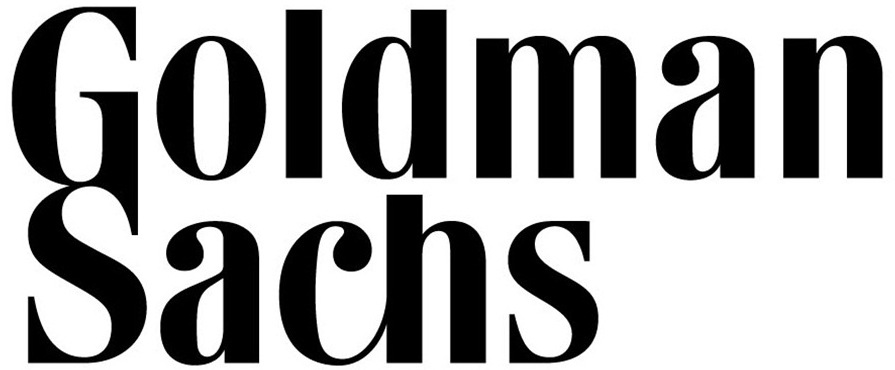 Goldman Sachs Bank is a well-known American multinational bank that has a number of different banking arms from investment banking to individual personal banking. Goldman Sachs was started in 1869 and its headquarters are located in Manhattan, New York.
They offer 9 different term length options on their certificates of deposit from 6 months to 6 years. They have a very low minimum deposit amount of just $500, which is much lower than other banks that have minimum deposits. You can also choose to have your monthly interest dispersed rather then kept within the CD to grow and there are no penalties for withdrawing that interest. They do, however, charge penalties for withdrawing your principal early. They are also FDIC insured.
Their CD with the shortest term length pays out 0.6% for a six month term and their longest CD is six years and pays out 2.45%.
One of the benefits of getting a CD from Goldman Sachs is that they have relatively high interest rates if you are investing for a shorter period of time, and they allow you to take out the interest earned on your CD without a penalty. But their longer-term CDs don't offer as generous interest rates as you would get at other banks for comparable term lengths even though their 6 year CD is a relatively good offer. They also don't offer CDs with very short terms so they are not ideal for anyone who thinks they might need to use the money that they're investing in CDs anytime soon. GS Bank can be a great choice depending on the term length that you're looking for. Make sure to shop around and compare the rates to see how they measure up.
Here are their current rates:
| | | |
| --- | --- | --- |
| Term | Interest Rate | APY |
| 6 Month | 0.60% | 0.60% |
| 9 Month | 0.70% | 0.70% |
| 12 Month | 1.49% | 1.50% |
| 18 Month | 1.54% | 1.55% |
| 24 Month | 1.64% | 1.65% |
| 3 Year | 1.98% | 2.00% |
| 4 Year | 1.88% | 1.90% |
| 5 Year | 2.37% | 2.40% |
| 6 Year | 2.42% | 2.45% |
---
Discover Bank Review
Discover Bank is an American bank which is most well-known for their Discover Credit Cards. Discover Credit Cards is the third largest credit card brand in the U.S. with nearly 50,000,000 cardholders. They also are well-known for their online bank.
They offer extremely flexible CDs with 12 different term lengths from 3 months up to 10 years. To take out a CD with Discover Bank, you need a minimum of $2,500 to invest, and they offer interest rates that start as low as 0.35% for a 3 month term and go as high as 2.20% for a 10 year term. They are FDIC insured and do not charge a penalty for withdrawing interest from your CD. While there is a penalty for withdrawing the principal during your term, Discover Bank gives you a grace period of 9 days after you purchase your CD to make changes to it. While many banks only offer this consideration if you take out a 'no penalty' CD with a lower interest rate, Discover Bank offers you this option without compromising your return.
One of the benefits of getting a CD with Discover is that they have relatively good rates. The fact that they offer so many different term lengths makes their products incredibly flexible for an investor. However, their interest rates are not as competitive as some other banks and their minimum investment is higher than a lot of other options. In addition, in order to get their highest rate, you have to commit to putting your cash in a CD for 10 years – a significant amount of time. Other banks offer similar rates for 5 year periods and are therefore more flexible and allow you to take advantage of increases in interest rates.
Here are their current rates:
| | |
| --- | --- |
| Term | APY |
| 10 Years | 2.20% |
| 7 Years | 2.15% |
| 5 Years | 2.10% |
| 4 Years | 2.05% |
| 3 Years | 2.05% |
| 30 Months | 2.05% |
| 24 Months | 2.05% |
| 18 Months | 2.00% |
| 12 Months | 2.00% |
| 9 Months | 0.70% |
| 6 Months | 0.65% |
| 3 Months | 0.35% |
---
Ally Financial Review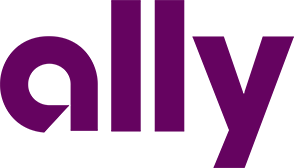 Ally Financial is an online bank which prior to 2009 was an arm of General Motors and was known as the General Motors Acceptance Corporation (GMAC). Ally Financial is headquartered in Detroit, Michigan and is one of the top auto lenders in the US.
Ally Financial offers competitive rates on their CDs and they compound interest daily on your investment. They are a member of the FDIC and there are no minimums for opening an account. They charge early withdrawal penalties on all their accounts, but on their No Penalty CD, you have 6 days after funding the account to withdraw all your money penalty free.
They have three kinds of CDs to choose from: their High Yield CDs, their Raise Your Rate CDs, and their No Penalty CDs. Their Raise Your Rate CDs have term lengths of either 2 or 4 years and you have the opportunity to raise your rates if interest rates go up during the term. Their No Penalty CD has a term length of 11 months and rates that range between 1% and 1.5% depending on how much you invest.
On their High Yield CDs, they have 7 term lengths ranging from 3 months to 5 years. Their rates are competitive and start at 0.30% for 3 months and go to 2.25% for five years. Their rates can vary depending on how much you put in your account.
The benefit of buying a CD with Ally Financial is that they provide a broad number of CD options, but their interest rates are not as generous as other banks. In order to get their highest interest rates, you need to invest a considerable sum. Also, while they offer a No Penalty CD, you take a huge cut in your interest rate in order to get the option of withdrawing your money penalty free, but only if you change your mind and decide you need it within 6 days after opening the account. Since you're likely not going to have such a quick change of heart, this option isn't likely a good idea and you'll take an hit on your interest rate without having long term flexibility.
Here are their current rates:
| | | | |
| --- | --- | --- | --- |
| Term | Less than $5,000 | $5,000 – $24,999 | $25,000 or more |
| 3 months | 0.30% | 0.34% | 0.39% |
| 6 months | 0.60% | 0.63% | 0.67% |
| 9 months | 1% | 1.05% | 1.15% |
| 12 months | 1.35% | 1.35% | 1.35% |
| 18 months | 1.20% | 1.25% | 1.35% |
| 3 years | 1.50% | 1.55% | 1.60% |
| 5 years | 2.25% | 2.25% | 2.25% |
---
Barclays Review

Barclays is a British multinational bank which has operations in over 48 countries and provides consumer, investment, and corporate banking. Barclays was founded in 1690 and is headquartered in London.
They have 9 different CD options with interest that compounds daily, no hidden fees, and no minimum balance to open an account.
Their interest rates start at 0.35% on a 3 month CD and go up to the 2.30% for a 60 months CD. They are insured by the FDIC and they offer the option to take out the interest you earn on your CD without a penalty. Any other early withdrawals are subject to penalties.
The benefits of buying CDs from Barclays is that they have no minimum balance which means that you can invest in a CD without having to have a significant amount of money. They also have a number of different CD terms which will allow you to have more flexibility. The fact that they allow you to withdraw interest from your account without penalty is also a plus. In regards to their interest rates, they are a middle of the road option – their rates are more generous than some options and less generous than others. You might be better off going with another CD issuer, but make sure to shop around to see what's right for you.
Here are their current rates:
| | | |
| --- | --- | --- |
| Term | Interest Rate | APY |
| 3 Month | 0.35% | 0.35% |
| 6 Month | 0.55% | 0.55% |
| 9 Month | 0.60% | 0.60% |
| 12 Month | 1.44% | 1.45% |
| 18 Month | 1.49% | 1.50% |
| 24 Month | 1.69% | 1.70% |
| 36 Month | 1.93% | 1.95% |
| 48 Month | 1.98% | 2.00% |
| 60 Month | 2.27% | 2.30% |
---
CD Accounts vs. Traditional Savings Accounts
Want to earn more interest and make more money? That's one of the best reasons to open a CD account instead of a traditional savings account at your local bank branch. Most traditional savings accounts offered by banks pay a pittance when it comes to interest, whereas CDs are able to offer you a larger amount of interest on your deposit because you commit to leaving the money in your CD over a set period of time which is also known as a 'term,' The longer that you keep your deposit in your CD account, the more you will earn in interest on that principal. While some online banks offer high yield savings accounts that can pay close to the level of interest that you could make via a CD, often those rates are promotional rates for the first few months of your deposit.
One of the big benefits of a CD is that you are guaranteed a fixed amount of interest. Rather than having a savings account where your interest rate could potentially go up or down, a CD locks in your savings for a period of months or years. If you're thinking of investing money at a time when interest rates paid on CDs or savings accounts could potentially decrease at banks, then locking in a good long term interest rate by buying a CD would allow you to make more money on your long term deposit.
Another advantage of CDs is that they have a significant amount of security compared to other investments like stocks. In fact, when it comes to security, they are almost exactly like a bank account. That's because, like a bank account, the Federal Deposit Insurance Corporation (FDIC) also insures your deposit in a CD at a FDIC registered bank for up to $250,000 per account. For that reason, many financial experts will advise you not to keep more than $250,000 in your account.
However, there are also some downsides that you should consider before opening a CD account. While you will likely get higher rates by putting your money in a CD over the long term than a high interest checking account, if you are buying a short term CD, you might find a better rate by putting your money in a high yield online savings account.
In addition, if you think that the interest rates paid on CDs could go up over the term length of your CD, you could end up coming out behind once your term is up since you will have locked in an interest rate that will be lower than you could have gotten otherwise and you won't be able to take out your money and reinvest it without paying a penalty.
Early withdrawal fees are one of the biggest downsides of CDs, and while most aren't significant enough to eat away at the principal of your investment, they are something that you'll want to avoid. For that reason, you should be positive that you won't need the money that you're investing over the term length of your CD before you put it into a CD. If you're unsure, getting a CD that allows you to withdraw interest without a penalty might be a good idea.
While choosing a CD over a traditional bank account that offers you a tiny fraction of a percent in interest is an easy decision, before you choose a CD over a high yield savings from an online bank make sure you shop around to see how you can get the best CD rates with the most flexibility.
What is a Term Length?
When you put your money in a CD, you have to agree to keep it there for a specific period of time and not take it out. Because you guarantee that the bank will have the use of those funds during that period, the bank gives you a higher interest rate in return. Most banks and CD issuers offer a range of term lengths to choose from, starting from as short as 1 month to well over 10 years.
The general rule is that the longer the term length of a CD, the more that it will pay in interest. The reason for this is that banks are trying to encourage you to leave money in a CD for longer periods of time since they can then lend out this money or leverage it to borrow funds that they then lend out. The longer that they're able to have guaranteed access to this cash, the more money they are able to make, and they pass that along to you. If you decide to take out the money before the fixed term is done, you'll often pay a penalty in order to compensate the bank for its loss and because you broke your agreement to keep the money in the CD.
The date at which that term ends on your CD is often called the maturity date and at that time you can withdraw the money or invest it again in another CD. Some banks offer CDs that automatically renew. While this can be convenient for you if you are wanting to keep investing your cash in CDs over short term lengths, you might want to be careful if, for example, you take out a five year CD with the intention of using the funds afterwards since it could automatically renew for another five years without you realizing it.
Should You Consider CDs from Credit Unions or Community Banks?
When it comes to choosing between the best CD rates, you might find that a local community bank or a credit union might offer more competitive rates than you will find at traditional banks or even online banks.
Credit unions are non-profit organizations and their goal is to provide financial services for their members. For that reason, they are not in business to maximize profits like big banks are but rather to help their membership. They tend to offer lower rates on things like loans and higher rates on investments like CDs and on savings accounts.
The problem with credit unions is that you have to qualify for membership in one – you can't just find a good rate on a credit union CDs online and sign up for a membership. Many credit unions limit their memberships based on specific professions (ex. they serve teachers or people serving in the military), while others limit their membership based on where you live. There are also some credit unions with very broad membership criteria that allows almost anyone to qualify to be a member.
When looking for the best CD rates at credit unions, start first by looking at credit unions that serve your community and then branch outwards. If you find a credit union with a great rate, make sure that you qualify for membership. Most credit unions list membership requirements online so it's easy to find out.
Local community banks are also great ways to potentially get higher rates for your CDs. Sometimes community banks offer better cd rates in order to encourage new customers to open accounts or to allow them to access more cash in order to make loans. Check out the rates your local community bank offers before buying your CD as you might find that they'll offer you some of the highest interest rates.
Worried about the relative safety of opening a CD at a credit union or community bank? Most credit unions and community banks are members of the FDIC which means that your money is insured.
What Are Early Withdrawal Penalties?
You may not have been planning on taking out your money for the full six months of your CD, but what happens if your car suddenly broke down and you needed that cash to fix it. You might wonder if you can you take out your money and what happens to your deposit if you do?
In most cases, if you want to take your money out before your CD matures, you have to pay a penalty that could be anywhere from three months to six months worth of interest on your CD. If you recently took out your CD or if your CD is a short-term CD, the bank might even take money from the principal that you originally invested in order to cover its fees.
There are a number of ways that you can potentially avoid paying penalties on your CD. For example, if you decide to take out a liquid or no penalties CD then you can often withdraw some of your funds without paying a penalty. In exchange for this added flexibility though you will likely receive a lower interest rate than you would receive on a traditional CD. Be careful to read the fine print if you intend to go this route since sometimes the liquidity or no penalties options only refer to a specific period of time after you initially take out your CD after which you will have to pay early withdrawal fees. It might not make sense for you to give up a significant amount of interest in order to get a 5 year CD that gives you an extra 3 weeks after the date you take it out to make non-penalty withdrawals from it.
Another option if you are concerned about potentially needing to withdraw money from your CD is to get one that does not have early withdrawal penalties on the interest it accrues. Some banks allow you to withdraw the interest that you earn on your CD every month or at any time over the course of your loan term. With these types of CDs, you can either leave the interest in your CD in order to continue to allow your interest to recapitalize and start earning interest on your interest, or you can take it out and use it for whatever you see fit.
Another way to avoid having to take money out early and paying withdrawal penalties is to build what's known as a CD ladder. A CD ladder is a CD buying strategy that gives you the maximum amount of liquidity without compromising the interest rate you'll get on your CD or paying early withdrawal fees.
Wondering what a CD ladder would look like? Rather then taking $5,000 and investing it in one 5 year CD, you could take that $5,000 and put it into 5 different CD. You could put $1,000 each into 5 CDs that mature in 12 months, 24 months, 36 months, 48 months and 5 years. This way, $1,000 of your $5,000 investment would mature once a year and you could always choose to take that money and use it if you needed it or reinvest it in a 5 year CD to continue the ladder. This keeps you from having to wait five years in order to access your money, and you maximize the amount of interest you earn while continuing to keep a degree of liquidity in your investments in case you need to access you money. The downside of this strategy is that you can only take out part of your total investment once a year.
What You Should Look for Before Buying a CD With a Financial Institution
The last thing you want to do is get a CD with a financial institution that could end up going bankrupt or not being able to repay your CD when you need it – whether in the form of an early withdrawal or when it matures.
While you might think it's important to look at the financials of an institution before signing on the dotted line of your CD, it's easier to just check to see if your bank or CD issuer is a member of the FDIC.
The FDIC stands for the Federal Deposits Insurance Corporation. The FDIC is a federal organization was created in 1933 after the Great Depression when banks went bankrupt and people often lost everything or participated in runs on a number of different banks out of fear that they would. The FDIC was intended to restore safety and confidence in the U.S. banking system. If your bank is a member, all of your deposits are insured up to a maximum of $250,000 per bank account or CD.
Luckily, most financial institutions have FDIC insurance so in all likelihood, the organization or bank that you are going to get a CD from will have FDIC insurance.
Why Might You Want to Withdraw Interest Before Maturity?
Some CDs give you the option to withdraw the interest your principal accrues before the CD hits maturity. This is a great option since it gives you a chance to access the money that you earn without a penalty. You never know what could happen in life and when you might need a little extra cash for a down payment on a house or for an emergency. Even if you don't use it, it's better to have that flexibility just in case. Since many banks who offer competitive interest rates offer this as an option, you don't lose anything by going with a bank that allows you to withdraw the interest on your CD. Of course, if your bank only offers this option with a CD that offers a lower rate, you'll have to weigh the pros and cons of having that added flexibility and how much interest you're willing to give up to get it.
But before you start taking money out of your CD to pay for a fancy trip to the Bahamas, you should know that doing so will affect the performance of your CD. Withdrawing interest from your CD before it matures will leave you with less money in the end. You won't just lose out on the money you take out, but since the interest that you earn on your CD is recaptilized and since compound interest helps to boost your earnings, you'll miss out on the interest you would have earned on that interest.
What is the Minimum to Open a CD?
While some banks and credit unions don't have minimums when it comes to opening a CD, the typical minimums for those banks that do range between $500 and $2,500. Depending on where you open your account, minimums could be as high as $250,000.
In fact, there is a whole category of CDs that have minimum investment amounts of over $100,000. These CDs are known as Jumbo CDs and they often carry much higher interest rates than you would get paid on smaller CD investments.
Some banks also offer higher rates for larger deposits that are below $100,000 as well. For example, a bank might offer a rate for deposits between $0 and $4,999, a higher rate for deposits between $5,000 and $24,999, and an even higher CD rate for deposits above $25,000 but below $100,000.

How Do CD Rates Change and How Often?
The interest rates that banks and other CD issuers offer fluctuate often, sometimes on a monthly or even a weekly basis depending on the bank and the current credit environment. The reason for all these fluctuations in the interest rates of CDs is because the rates can change according to several factors.
The main reasons for CD rate changes include things like credit demand, inflation, the Federal Reserve, and bank promotions. Credit demand influences CD interest rates because, when there is an increase in credit demand the banks need more money in order to lend out. Banks leverage money held in CDs in order to borrow and if they need to borrow additional money, they will need to provide customers an incentive to put money in CDs and so they increase their rates. In contrast, if there is a surplus of money available for lending then interest rates will tend to go down since there is no need for banks to borrow additional money to lend. One common reason demand for credit can increase is if the economy improves and companies and individuals are more confident about borrowing.
Inflation can affect interest rates on CDs because as inflation rates rise interest rates tend to follow. Similarly, as inflation decreases interest rates also tend to decrease. The Federal Reserve meanwhile influences interest rates since they help set the interest rates for borrowing and because they purchase securities and sell securities. When they purchase securities, the banks often have more money that they can use for their lending needs which tends to lower the interest rates on things like CDs. In contrast, when the Federal Reserve sells securities, interest rates go up since banks have less money available and are more dependent on CDs to give them access to credit and cash to lend.
Finally, the interest rates on CDs can also change at a particular bank due to a bank promotion. Banks often offer promotions if they are experiencing a credit squeeze or if they are trying to attract more customers. If one bank increases the interest rates that they offer on CDs, sometimes other banks will follow suit in order to remain competitive.
If you want to take advantage of the changes in interest rates while locking your money into a CD, you can get a variable rate CD or a bump up CD. With a variable rate CD rates change at various intervals to match market trends. A bump up CD is similar only there are usually fewer intervals at which the rates are adjusted. With both types of CDs, your rates could go up or down.
Bottom Line
Certificates of Deposit are extremely safe investment vehicles that allow you to earn a great return in exchange for the promise that you won't touch your money until the term length is done. They are much better places to stash your cash than savings accounts at traditional banks although high yield savings accounts at online banks can sometimes offer comparable rates with more flexibility.
If you're interested in learning more, consider shopping around for the best CD rates and be sure to read the fine print. You'll likely also want a CD that will allow you to take the interest out if necessary over the term of your loan to provide you with more flexibility.

Jeff Gitlen is a graduate of the University of Delaware. He writes about a wide range of financial topics including student loans, credit cards, small business financing, and more. His work has been featured on a number of sites including Bloomberg, CNBC, Forbes, Market Watch, and more.