The Top Premium Cards Face Off: Amex Platinum vs. the Black Card vs. Citi Prestige

Some offers mentioned on this page may be outdated. To confirm offers and credit card details, check the issuer's website.
---
Premium cards offer an appeal that regular, everyday cards can't provide thanks to the high-end rewards and perks. The rewards potential and special features make premium cards highly sought out, but they are not all created equal. The top premium cards currently on the market today are the American Express Platinum Card, the Black Card, and the Citi Prestige.
Each premium card offers a variety of select rewards, features, and benefits, catered to different types of cardmembers. They also offer sign-up bonuses that are far more lucrative than other non-premium cards on the market.
Check out the breakdown of the fees, rewards, and features of each premium card to help you make an informed decision.
A Breakdown of the Top Premium Cards
Is the Amex Platinum Card Worth It?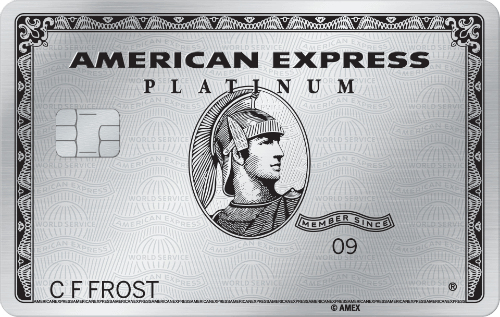 The Platinum Card from American Express
Annual Fee: $550
APR: No interest as you pay your balance in full each month
Benefits: Earn 60,000 membership rewards points if you make over $5,000 in purchases within the first 3 months, UBER credits, and airline fee credit
Category: Rewards Credit Card
The American Express Platinum Card gives cardmembers the opportunity earn five times the rewards points on eligible purchases, including hotels booked on AmexTravel.com and flights booked directly with the airline or with American Express Travel.
In addition to these high travel rewards, American Express Platinum Card members also earn a $200 airline fee credit per calendar year to offset the cost of baggage fees, in-flight meals, and incidental charges related to airline purchases.
Cardmembers also receive up to $200 in Uber credits, based on $15 for rides within the U.S. each month and a $20 bonus in December. American Express Platinum cardmembers also earn car rental privileges, have no foreign transaction fees, and have access to the premium global assist hotline when they need it. Rewards points may be transferred to participating frequent flyer programs as another added perk.
As a premium card, the American Express Platinum Card comes with an annual fee of $550. There are no interest charges for this credit card because all purchases made in a billing cycle must be paid in full. That also means there is no credit limit for cardmembers.
The American Express Platinum Card is ideal for individuals who travel frequently or those who use Uber on a consistent basis as these categories of spending earn the most rewards over time.
Is the Black Card (Luxury Card) Worth It?
Annual Fee: $495
APR: 16.24% variable APR
Benefits: Earn 2% value on airfare redemptions and 1.5% cash back on redemptions
Category: Rewards Credit Card
The Visa Black Card was rebranded as the Mastercard Luxury Card in 2016, but its prestige and allure remain intact. The Luxury Card offers cash-back rewards on purchases no matter the category, at a rate of one point per one dollar spent.
However, the rewards redemption options are what make the luxury card stand out. Cardholders can redeem earned rewards for a 2 percent value on airfare, and a 1.5 percent value for cash back. Additionally, cardholders receive a $100 annual airline credit, as well as a slew of travel perks.
Some of the most notable benefits of the credit card include global luggage delivery, car rental privileges, cruise privileges, charter services, and airport meet and assist services. Cardholders also have access to a VIP concierge 24/7, providing access to travel booking assistance, sourcing difficult-to-find gifts, and other tailored services.
The Luxury Card comes with an annual fee of $495, plus a $195 annual fee for each additional user. It has a variable 16.24% APR on purchases and is geared toward high-income earners with a strong credit history.
This card, similar to the American Express Platinum Card, is ideal for individuals who prefer to earn and redeem rewards on travel purchases.
Is the Citi Prestige Worth It?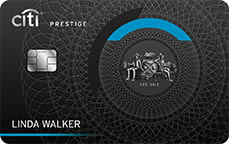 The Citi Prestige Credit Card
Annual Fee: $450
APR: 16.99% – 24.99% variable APR
Benefits: Earn 5x points on air travel and dining, 3x points on hotels and cruises, and 1x points on all other purchases
Category: Rewards Credit Card
The Citi Prestige credit card is another option for those interested in a premium credit card. With the Citi Prestige, cardholders earn three times the points on air travel and hotel purchases, two times the points on dining and entertainment, and one point per dollar spent on all other purchases.
As a travel-focused credit card, Citi Prestige also offers a $250 air travel credit each year that can be used to offset flight-related expenses. Citi cardholders also have the opportunity to extend a trip with a complimentary fourth-night stay at any hotel after a minimum four-night booking. There is also a $100 Global Entry application fee credit, and exclusive discounts for vacation packages, luxury tours, and cruises.
Cardholders can redeem earned rewards for travel bookings, electronics, statement credits, cash, or gift cards. Rewards are also transferrable to qualifying airline and hotel loyalty programs. Cardholders get access to a 24/7 concierge and complimentary entry to hundreds of VIP lounges through Priority Pass Select.
The Citi Prestige credit card comes with an annual fee of $450, and the variable APR for the card ranges from 16.99% to 24.99%, depending on the credit history of the cardholder. There are no foreign transaction fees with the premium card, and cardholders have the ability pay balances over time if needed.
Finding the Best Premium Credit Card
Each of the top three premium cards offers cardholders exclusive perks and features that can't be found with the average rewards card, but both the American Express Platinum Card and the Luxury Card are geared toward frequent travelers.
Between these two, the American Express Platinum Card has a higher annual fee but higher rewards-earning potential than the Luxury Card. For individuals interested in a premium card with a lower annual fee, more flexibility in rewards-earning potential, and more options when it comes to redeeming rewards, the Citi Prestige credit card is the clear winner.

Jeff Gitlen is a graduate of the University of Delaware. He writes about a wide range of financial topics including student loans, credit cards, small business financing, and more. His work has been featured on a number of sites including Bloomberg, CNBC, Forbes, Market Watch, and more.
Best Credit Cards by Type