Amex Everyday Credit Card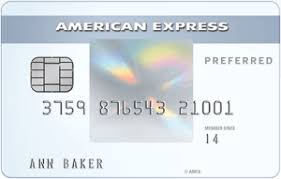 on American Express' secure website
Amex Everyday Credit Card
Intro Offer
Earn 10,000 Membership Rewards Points after making $1,000 in purchases in first 3 months

$0 balance transfer fee for requests within 60 days of account opening

0% intro APR on purchases and balance transfers for first 15 months
Rewards Rate
2x points per $1 spent at US supermarkets up to $6,000 per year in purchases

1x points per $1 spent on eligible purchases
Regular APR
15.24% – 26.24%
Annual Fee
$0
See how this card stacks up to our top rated rewards credit cards
American Express offers a myriad of different membership opportunities in the form of credit cards for its potential beneficiaries, and all of these credit cards offer different benefits and rewards for its holder. One of the first cards that appears on the long list is the Amex EveryDay® Credit Card which appears to be a basic stepping stone for entering the American Express community.
Benefits and Rewards
A pretty basic credit card rewards system accompanies the Amex EveryDay® Credit Card which is known as the Membership Rewards® Program. This program awards one Membership Reward® point for every dollar spent on everyday purchases, and these points are redeemable for certain types of splurge purchases such as a vacation or flight ticket.
With only one point awarded per dollar, there are several special deals that cardholders can take advantage of in order to maximize the number of points awarded. The largest reward is the main headline on this card; if the cardholder spends $1000 dollars within three months of card membership, a 10,000 Membership Reward® point gift is applied to the account. This is a generous return compared to the usual point yield cardholders will experience.
If cardholders utilize their Amex EveryDay® Credit Card at a supermarket located in the United States, then double Membership Reward® points are awarded per dollar spent (for the first $6000 of purchases). Double points are also awarded for any purchases that are considered "travel" purchases which encourages cardholders out on vacation to use American Express.
The last special point-driven reward involves earning 20% extra points on the total dollar amount spent over a billing period provided that there were twenty or more separate transactions. Moreover, American Express and UBER teamed up to offer 2x membership rewards points for every dollar you spend on UBER, using the card. American Express will even increase the bonus by 20% when you use card 20 or more times in a billing period.
There are many helpful travel benefits provided for American Express cardholders that are included with the Amex EveryDay® Credit Card. An example is the Roadside Assistance Hotline which aids cardholders in reaching emergency services in light of an accident or desperate situation; a similar example is the Global Assistance Hotline which provides helps cardholders find emergency or legal services on the other side of the United States border.
One of the more prominent aspects is the car rental loss and damage coverage which covers the costs to repair or replace a rental car when bought with an American Express card. Another travel benefit involves coverage of common carrier travel accidents (formally known as travel accident insurance) which covers reparation costs for accidents involving trains or planes.
In addition to travel benefits, there are several basic everyday purchase protections available to cardholders. American Express provides extended warranties on certain products and provides replacement or repair in the event of loss or damage. And American Express also offers basic dispute resolution which pertains to the case of fraud or theft.
Rates and Fees
Rates
Min APR: 13.24%
Max APR: 22.24%
Balance Transfer: 13.24 – 22.24%
Cash Advance: 25.49%
Fees
Annual: $0
Late Payment: $37
Balance Transfer: $5 or 3%
Foreign Transaction: 2.7%
The Amex EveryDay® Credit Card starts off with no annual fee throughout membership, and addition to this, the Everyday® card does not charge over-limit fees. There are multiple different transaction fees to account for: a balance transfer fee of $5 or 3%, a cash advance fee of 5$ or 3% (depending on which stipulation is greater), and a flat foreign transaction fee of 2.7%. While earlier the lack of an over-limit fee was mentioned, late payment fees and returned payment fees may run up to a maximum of $37.
There are several different annual percentage rate (APR) condition to consider. There is a 0% introductory APR for 12 months for regular purchases which then converts to a 13.24% – 22.24% rate afterwards. Similarly, balance transfer APRs are the same exact numbers as the regular purchases APR. The cash advance APR is 25.49% while the penalty APR is 29.49%.
Final Thoughts
The AmexEveryDay® Credit Card offers a decent foothold into the American Express community. This is just one of the many offers available to the public, and does well as a general card designed for making basic purchases such as groceries. The Membership Rewards® program is a decent system to buy into in order to work towards vacation goals.
Not satisfied? Check out some of the best American Express credit cards that we have reviewed.
3.99
Amex Everyday Credit Card
Author: Jeff Gitlen
Jeff Gitlen writes about a wide range of finance topics including everything from student loans to credit cards to small business financing. Jeff's work has been featured on a number of sites including Bloomberg, CNBC, Forbes, Market Watch, and more.
Best Credit Cards by Type